Be honest, how many coats do you have hanging in your closet? Aside from my ski jacket, I have a lot of coats to choose from. Today I am breaking down four categories of winter coats every woman should consider owning.
:: A Single or Double Breasted Dress Coat
Traditionally, a single or double breasted coat was the ideal choice for any outfit that is dressy or formal. These days, however, a single or double breasted coat worn with denim, leggings, and even sweat pants is a trendy option. If you get a classic cut dress coat I promise you — it will never go out of style. A mid calf or knee length coat single or double breasted coat will honestly never go out of style. The difference between a single and double breasted coat is the number of buttons. A single breasted coat has one column of buttons and a double breasted coat has two.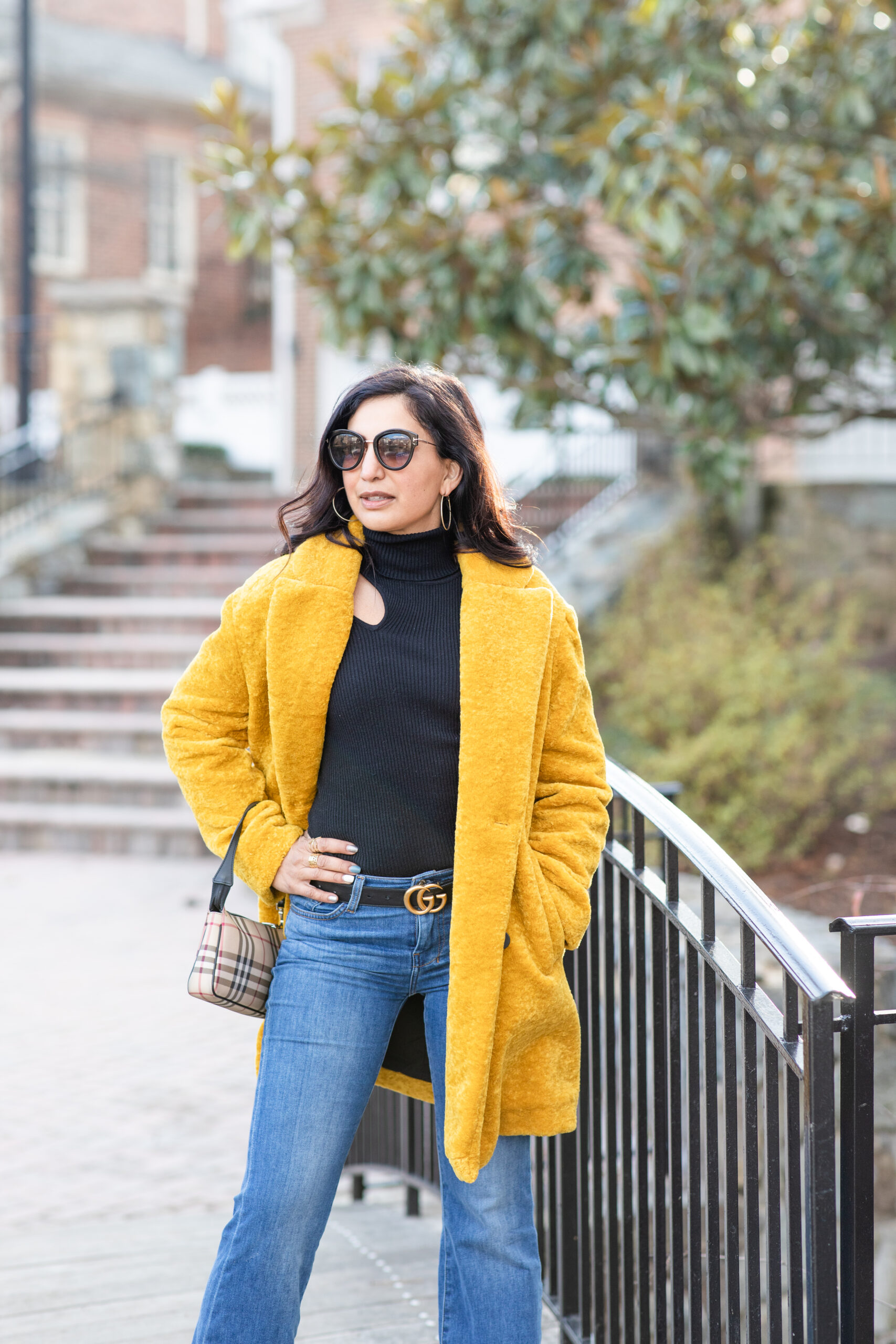 :: A Long or Short Puffer Coat
Puffer coats are the warmest and most casual style winter coat every woman should own. Puffer coats come in longer lengths that fall straight down or cinch in at the waist or they may be shorter or fall just below the hips and cinch in, belt, or have a straight cut. These are honestly the warmest coats you can own. Look for one that is lightweight and not too puffy or you risk overpowering your frame.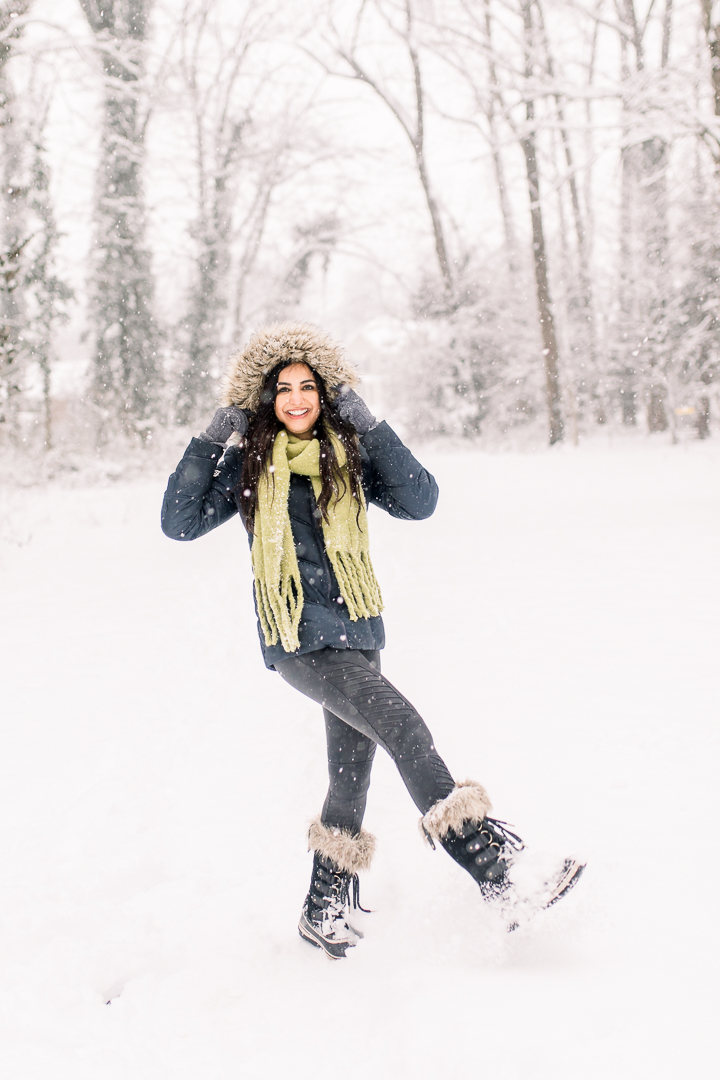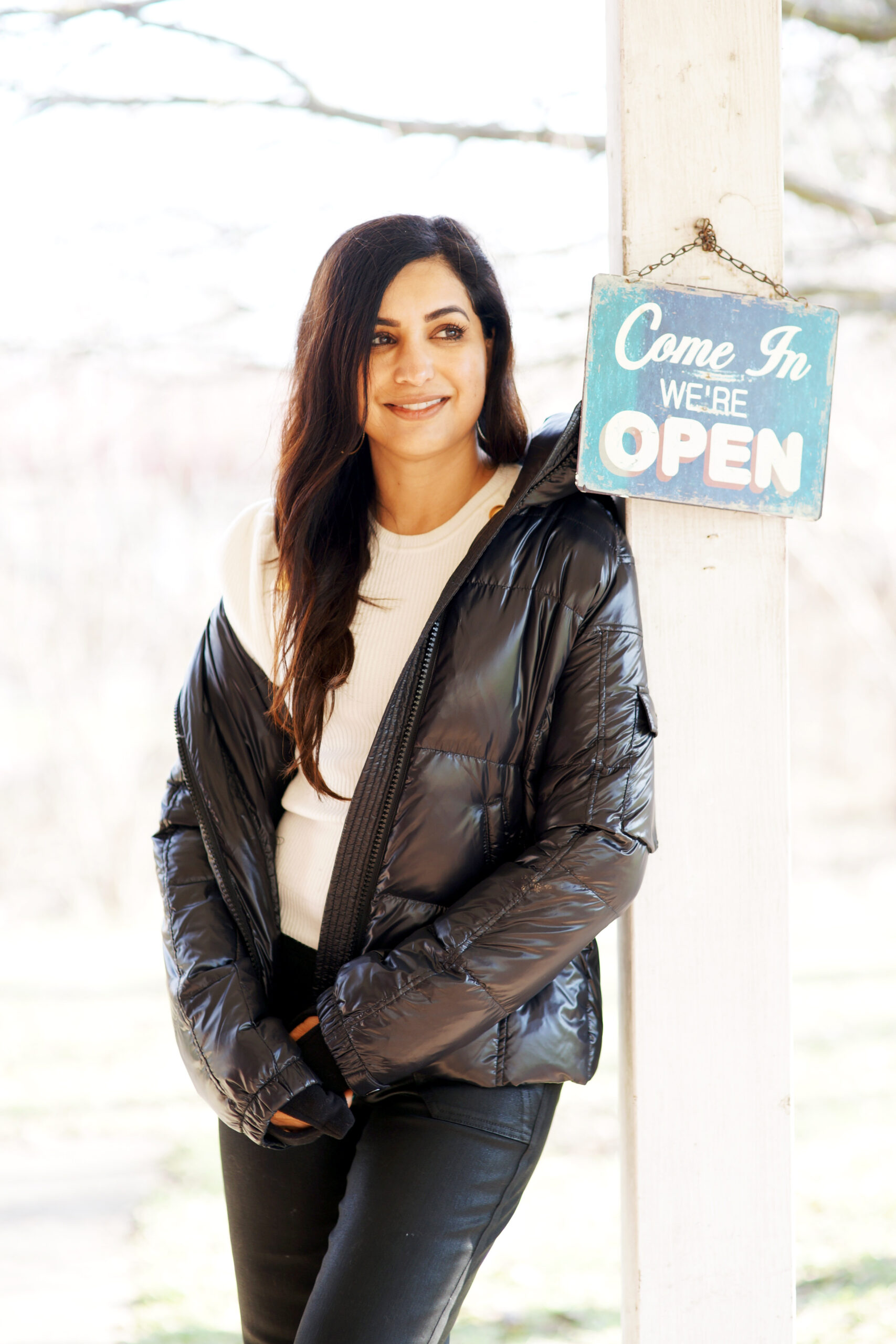 :: A Teddy Coat
While a teddy coat is definitely not a must have — it's a nice option to have in your closet to add a little variety and more importantly texture to your outfits. Not to mention they are so warm and soft it feels like you're in a big, warm bear hug when you wear one!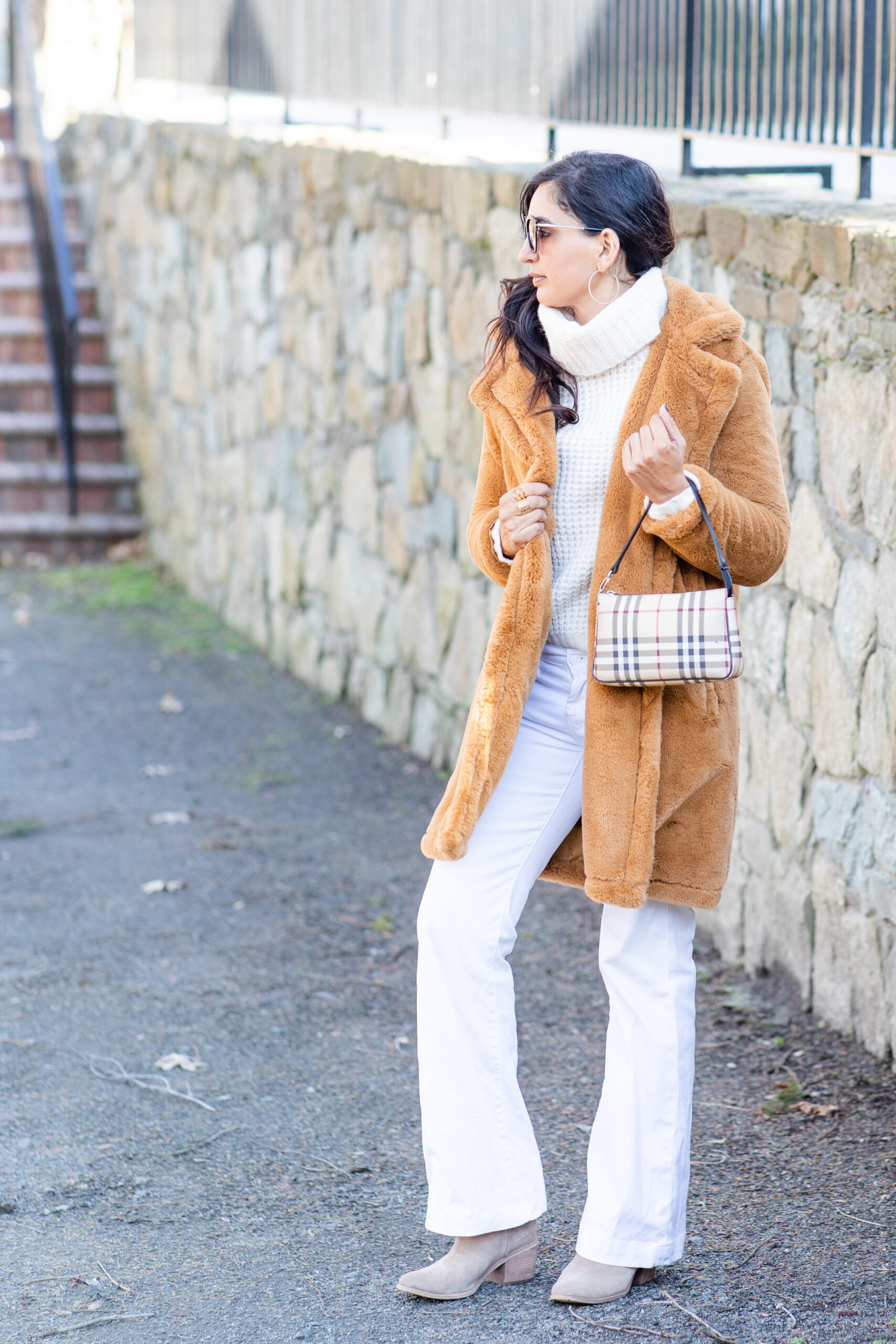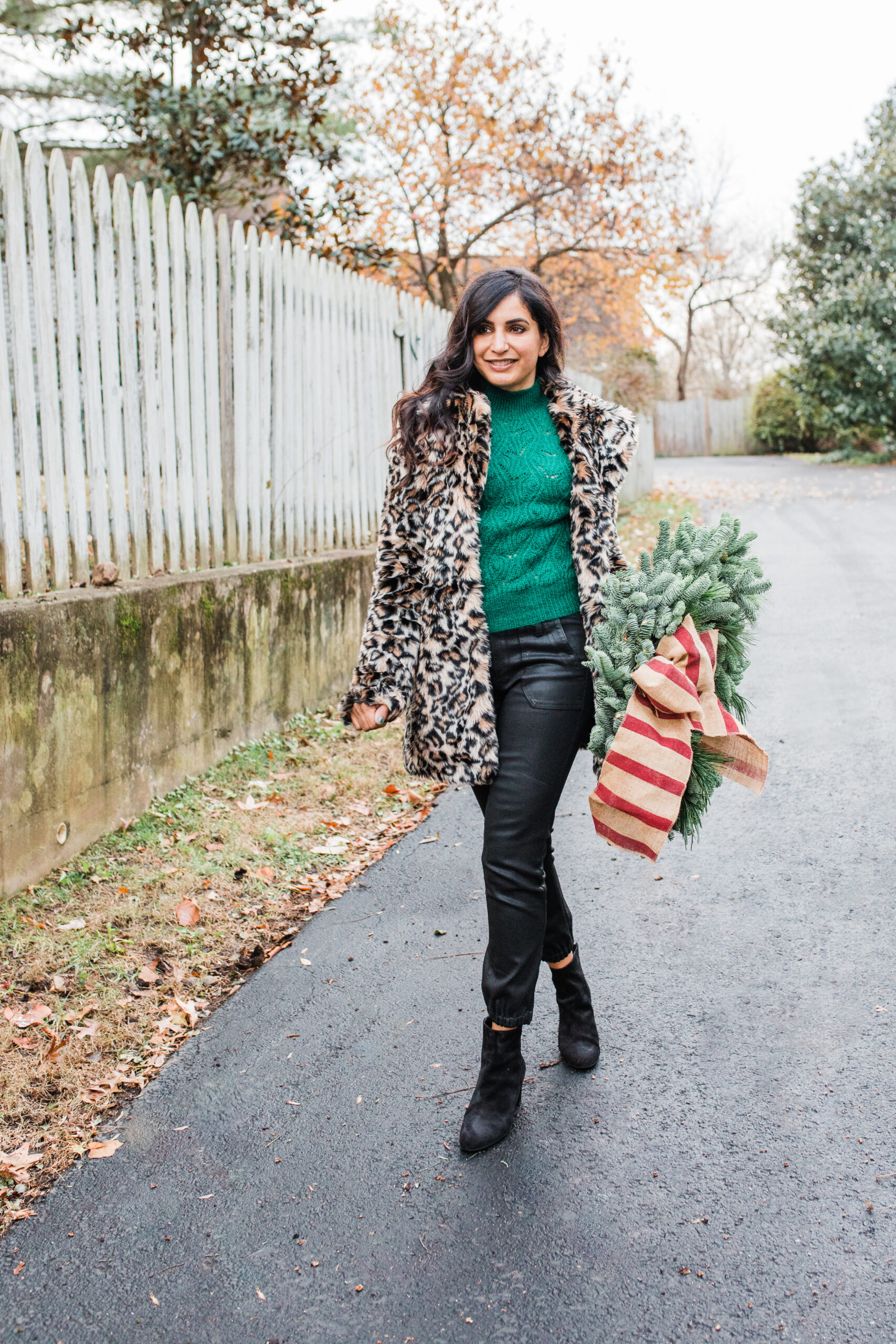 :: A Fun Dress Coat
If you are wearing a longer dress or even a jumpsuit, you can wear a shorter or longer coat. Sometimes a fun dress coat like a cape is a nice alternative to a traditional dress coat because it compliments the outfit and can be worn like a sweater throughout the duration of your outing.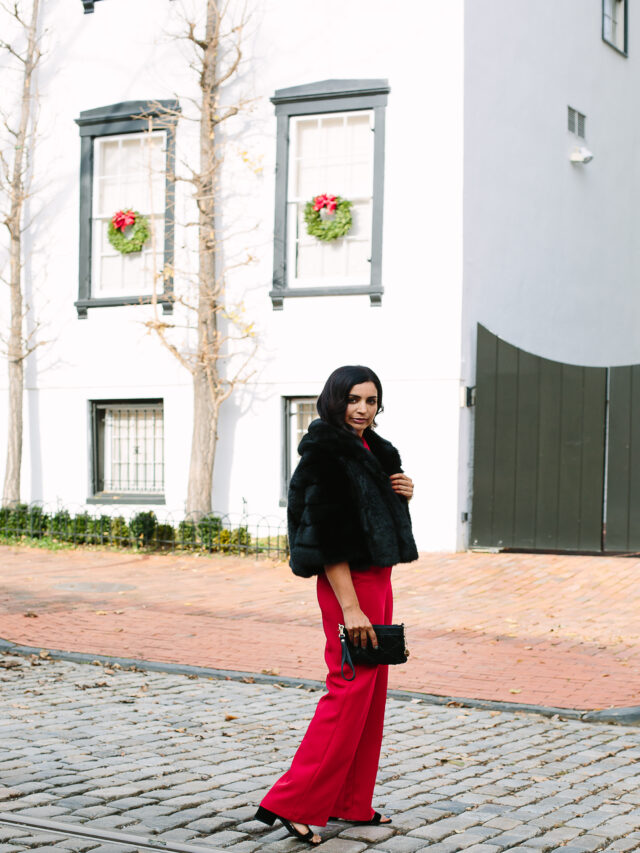 This is the best time of year to shop for a winter coat because we are smack in the middle of winter sales. Here are a few tips to consider when shopping for your winter dress coat:
Consider your height. If you are on the petite side, a longer coat has the potential to swallow you up and overpower your frame. A shorter length may be better for your proportion.
Look for a classic silhouette such as a trench coat style, wrap, or collar-less feminine styles
If you are larger on top, a double breasted coat can make you look wider.
Consider how cold your climate is and how many layers you usually wear. You will want to be able to stay warm and move freely especially through the arms.
Look for a good fit from the shoulders.
If you like this post please subscribe to receive regular email updates. Did you know that now you can follow a hashtag on Instagram? Follow #lunchwithagirlfriend. For more inspiration, you can also follow me on Facebook and Pinterest .