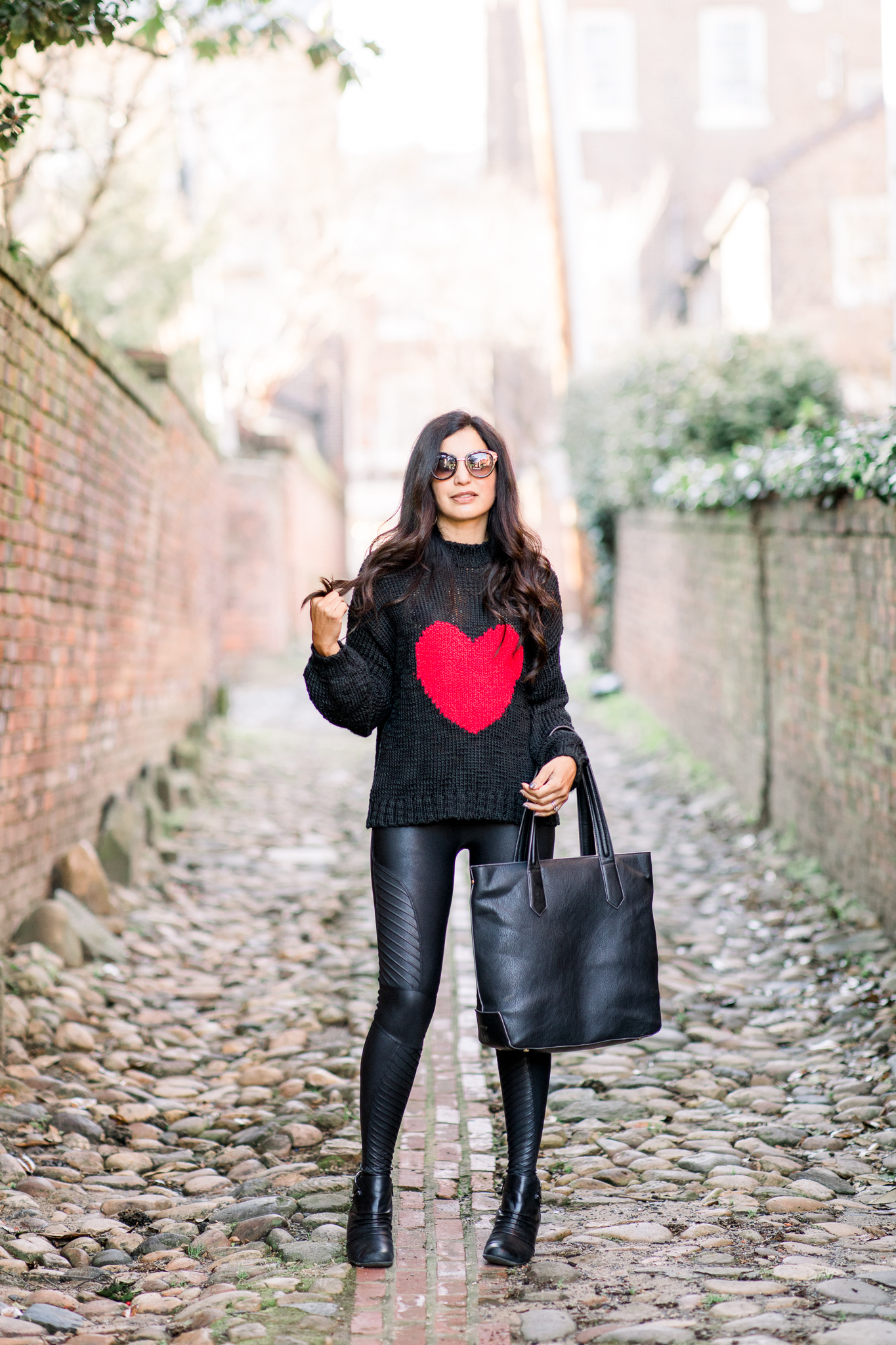 It's not too late to get into the Valentine's Day spirit. Here are some of my favorite tops to get you ready for Monday!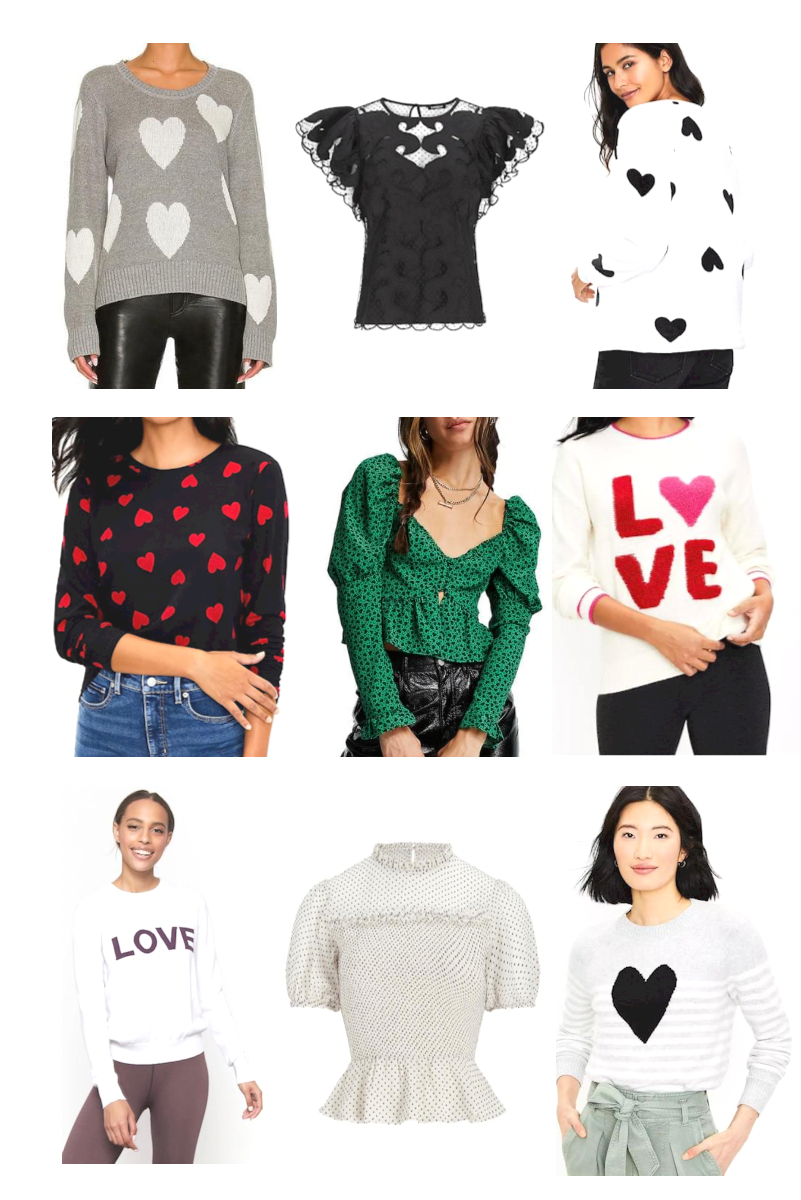 Shopping Details: Top Row Left To Right: Grey Heart Sweater || Black Lace Blouse || Black Hearts Sweater  Middle Row Left To Right: Red Hearts Sweater || Green Hearts Blouse || Love Sweater Bottom Row Left To Right: Love Sweatshirt || Dot Peplum Blouse || Stripe Heart Sweater
If you like this post please subscribe to receive regular email updates. Did you know that now you can follow a hashtag on Instagram? Follow #lunchwithagirlfriend. For more inspiration, you can also follow me on Facebook and Pinterest .