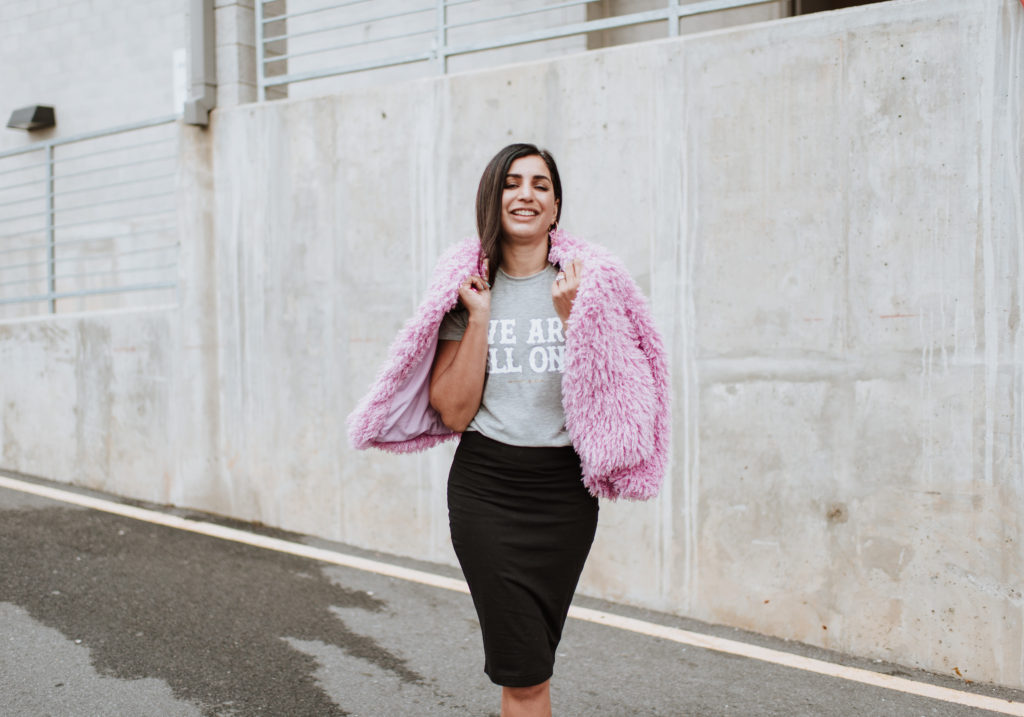 I don't know how we got to the end of February so fast but I do know that it means it's time for the next installment of the building a better wardrobe series. There are a few key pieces every woman should have in her wardrobe. When it comes to creating outfits, the correct wardrobe essentials give you limitless possibilities. Today I'm focusing on the pencil skirt and why it's a wardrobe staple. Then I'll show you two ways to style it, one dressy and one casual.
Knee length and beyond and streamlined to the body, pencil skirt outfits are a flattering look on just about every figure. The pencil skirt gives you a long, lean line. It can be worn casually so it is as laid back as a pair of jeans and dressed up so it is polished enough to wear to the office or out for a date. It's versatility is what makes it this piece a closet essential.
A simple black knit pencil skirt will go the distance and will be a wardrobe staple for years to come. A knit fabric will also be more forgiving of fluctuations in weight than a banded skirt. I prefer my pencil skirt to hit just beyond the knee.
What you wear on top with your pencil skirt largely dictates where it should be worn.
Wear A Pencil Skirt With A Feminine Blouse
A very feminine way to wear a pencil skirt is to pair it with a lacy or ruffled blouse. While an off the shoulder blouse like the one I'm wearing here may not be appropriate for an office environment (unless you throw a blazer over top) it would be perfect for a date night, after work happy hour, or a night out with girlfriends. A trendy way to wear this look in 2019 is to pair your skirt with a blouse in a complimentary color for a color blocking or tonal effect. Think red skirt, pink blouse (yes, red and pink go together) or pick a skirt and top in different shades of the same color.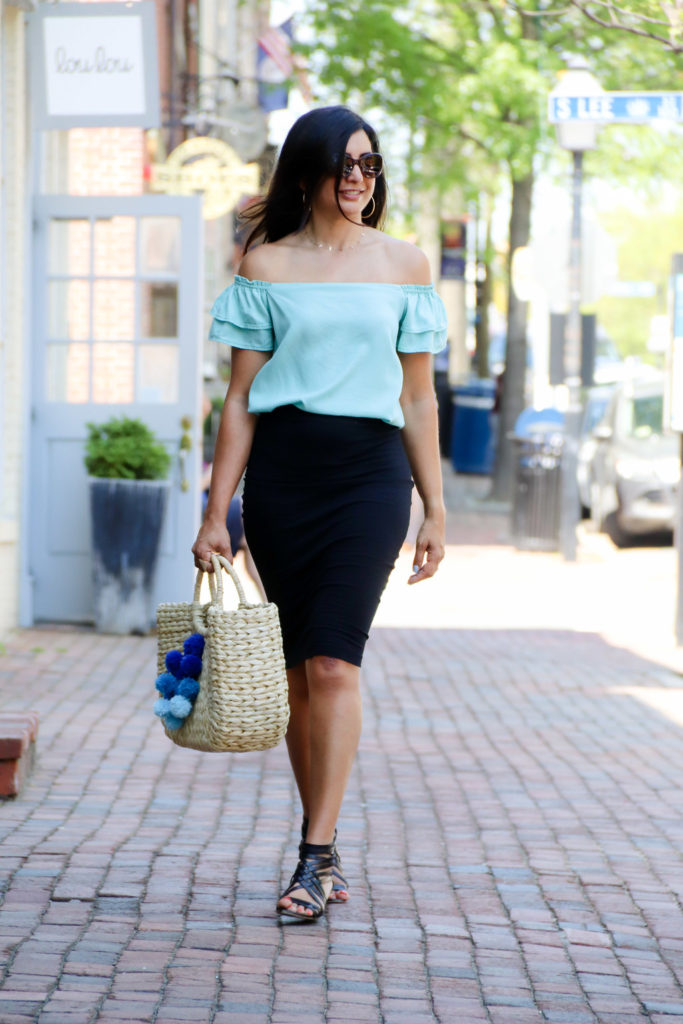 Wear A Tee Shirt With A Pencil Skirt
A pencil skirt and tee shirt combination is effortlessly chic. I'm wearing mine with a statement tee which is appropriate for a casual situation like running errands or heading out to a concert or night out with friends. Tuck in your tee like I did here or knot it at the waist.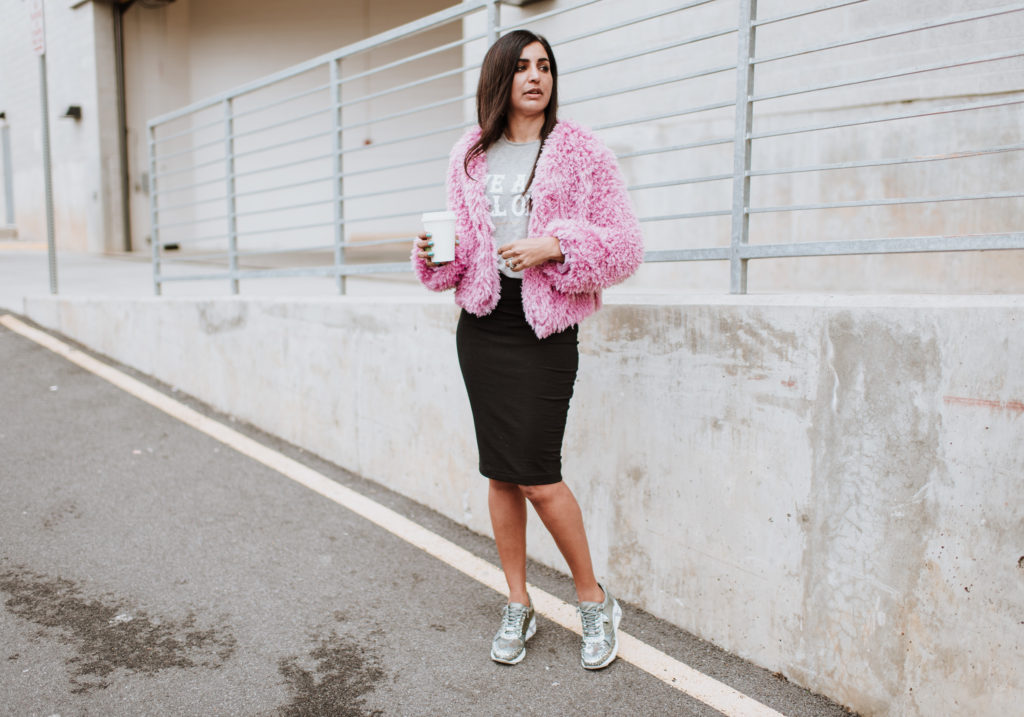 Ready to get started building a better wardrobe? I've picked out a few of my favorite pencil skirts in the widget below.
If you like this post please subscribe to receive regular email updates. Did you know that now you can follow a hashtag on Instagram? Follow #lunchwithagirlfriend. For more inspiration, you can also follow me on Facebook and Pinterest .