The holiday season is almost in full swing. From tackling a family community service project to hosting your own caroling party, here are some of my favorite holiday activities your own family can take on!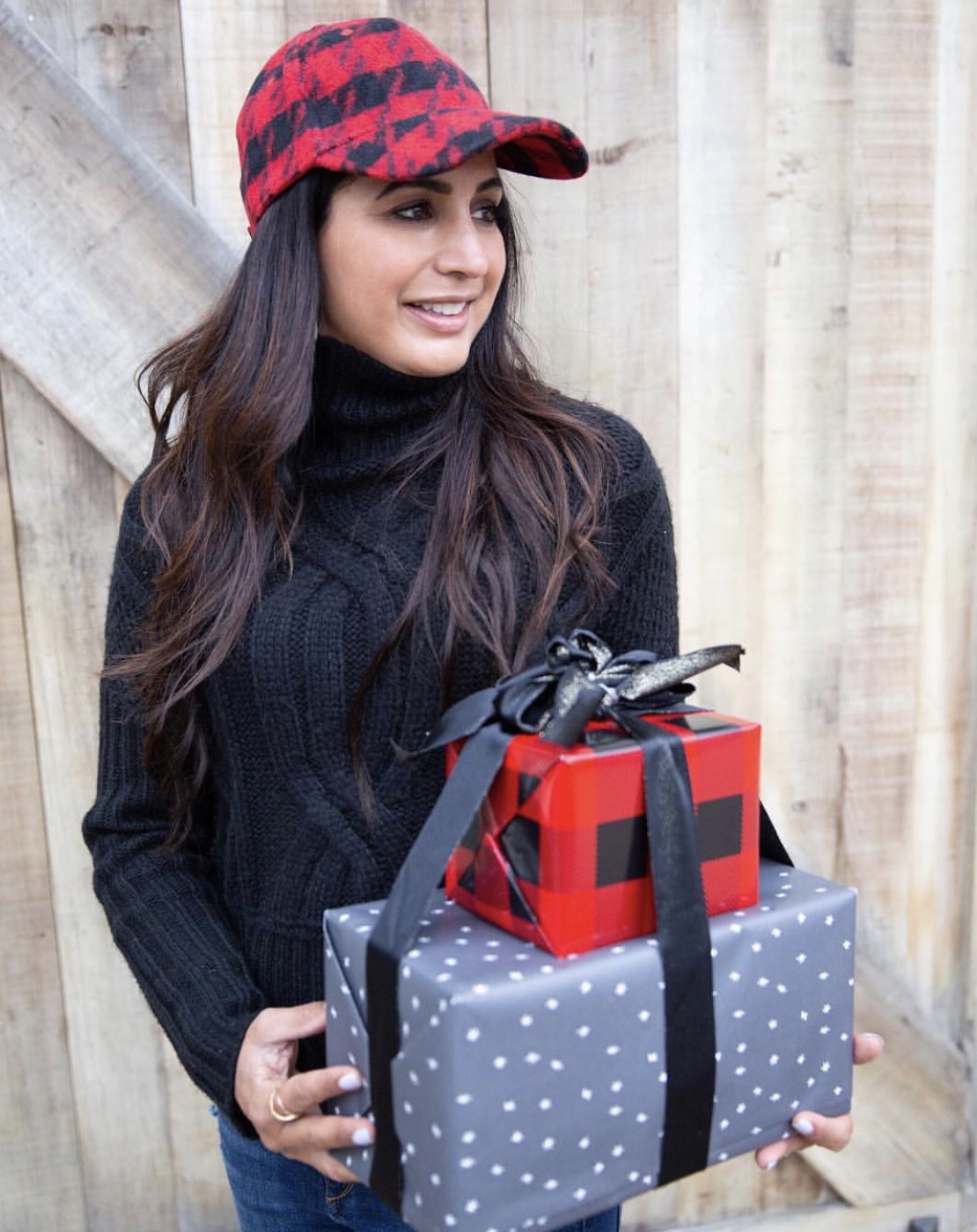 Decide On A Service Project
'Tis the season of giving, family, and thinking of others. Set the mood and instill a tradition of incorporating community service in your holiday celebration. Wreaths Across America is a nationwide service project that will be held on Saturday, December 14th to honor our veterans by placing wreaths at grave sites. Gather your family, team, or a few friends to adopt a family and provide holiday gifts for those in need. The Angel Tree program sponsored by the Salvation Army is a great place to start. Last year we joined Meals on Wheels to deliver meals to home-bound individuals on Christmas Eve.
Cut Down A Christmas Tree
Head to a Christmas tree farm and pick out your tree. It's really fun trapezing through the farm together — just try to pick a warmer winter day!
Attend A Winter Performance
See a theatrical performance of the Nutcracker to get in the holiday mood. A musical production of A Christmas Carol is showing at Ford's Theater in Washington, D.C. from November 21 to January 1. Last year we saw a Cirque performance and that was a big hit too.
Visit Tree And Train Displays
We are lucky in the Washington, D.C. area to have the National Christmas tree nearby. The walkway surrounding the National Christmas tree, called the Walkway of Peace,  features uniquely decorated trees representing all the states and territories. The trains at the Botanical Gardens a short walk away are a sight to behold. Union Station in D.C. also has an impressive train display.
Go Ice Skating
I can't think of a more quintessential winter activity. Locally there are ice skating rinks at the National Mall, Pentagon Row, Washington Harbor, National Harbor, and Reston Town Center.
Find Holiday Light Displays
Pile into the family car and drive around to neighborhood looking for holiday light displays. Locally in Virginia drive through the Bull Run Festival of Lights, visit the Meadowlark Gardens Winter Walk of Lights, or absorb the magic of the National Zoolights.
Get Hot Chocolate or Attend A Holiday Tea At A Swanky Hotel
Hotels are great places to visit at this time of year to get in the holiday spirit. Check out the holiday decor and grab some hot chocolate to stay warm. The Willard Hotel in Washington, D.C. is beautifully decorated and a short walk from the National Christmas tree. The Ritz Carlton hosts a traditional afternoon tea.
Host A White Elephant Gift Exchange or Secret Santa
My neighborhood girlfriends have picked up on this tradition. It is always a lot of fun getting creative with the wackiest gift. Last year we adopted a naughty or nice theme and it was such a riot seeing everyone open the gifts we will do it again this year. As a kid I always enjoyed giving and receiving Secret Santa gifts. It made the slow roll into Christmas vacation so much more fun!
Go Christmas Caroling
We've done this several times and it's always memorable. No one will notice if you don't have a great singing voice when you are out in a group. It's also a great way to get out and visit neighbors and see the holiday light displays.
Deliver Cookies To Neighbors, Teachers, and Bus Drivers
Turn on the holiday play list and start baking! These make great gifts for neighbors, community helpers, and teachers.
Let's grow this list by adding your ideas in the comments below!
ef7ad29b35f47133e28b0e5378f1cf90e940381a976f4be1cd
If you like this post please subscribe to receive regular email updates. Did you know that now you can follow a hashtag on Instagram? Follow #lunchwithagirlfriend. For more inspiration, you can also follow me on Facebook and Pinterest .