As we continue to navigate the world around us, shopping might not be the first thing on your mind. Father's Day is June 21st so I put together a guide to the best Father's Day gifts so you can keep your focus on the important things.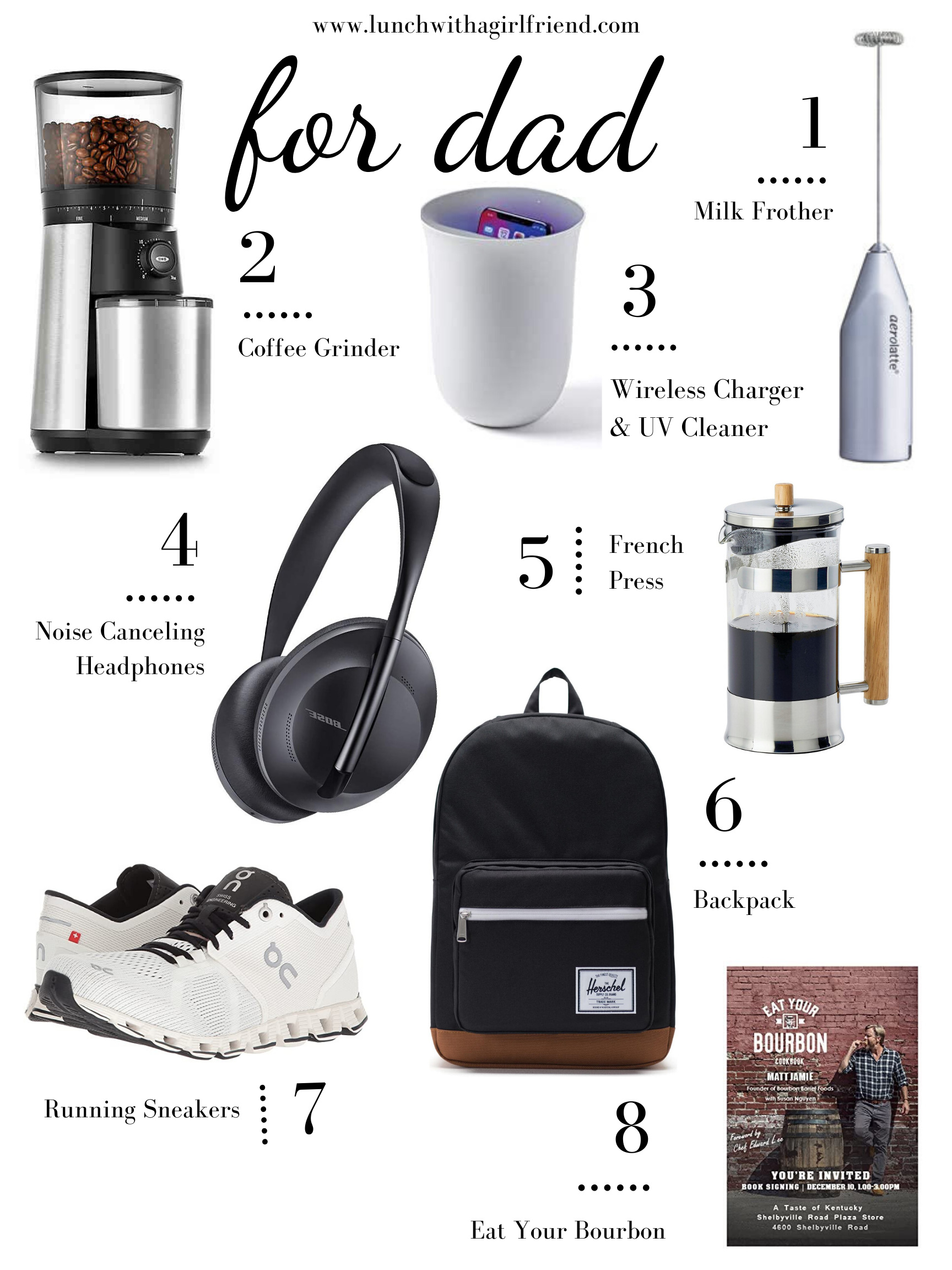 No Starbucks, no problem for work from home Dads when you have a hand held milk frother. Your husband can create gourmet lattes and frothy cappucinos at home with this handheld wand.
My husband has established a gourmet morning coffee ritual in his work from home life. A coffee grinder is essential to creating the perfect cup of coffee. It has 15 settings so you can grind your coffee beans to suit your taste.
: : 3. Wireless Charger & UV Cleaner
You can't be too careful about germs right now. Dad can charge and sanitize his phone with this device that uses UV light to eliminate 99.9% of screen germs in 20 minutes.
: : 4. Noise Cancelling Headphones
Working from home is hard when you are working under the same roof as the kids during summer vacation. Noise cancelling headphones will turn any space into a workspace and control the distractions.
After Dad finishes grinding coffee beans to suit his taste he can create a gourmet cup of coffee with a French press. Just add hot water to the glass carafe.
This backpack has an interior laptop sleeve to protect Dad's laptop and padded straps to make carrying this stylish backpack comfortable.
OnCloud is my favorite brand of running sneakers. They are supportive but also lightweight (two things that I did not think were possible in a running shoe). As if that wasn't enough, the design is simple and stylish too.
: : 8. Eat Your Bourbon Cookbook
If Dad is a bourbon connoisseur, this cookbook features recipes for lunch and dinner. It is  just what he always wanted but never knew.
If you like this post please subscribe to receive regular email updates. Did you know that now you can follow a hashtag on Instagram? Follow #lunchwithagirlfriend. For more inspiration, you can also follow me on Facebook and Pinterest .