When my daughter suggested inviting friends over for a caroling party I jumped on the idea. It's been a minute since we could do anything like that and I didn't want to miss the opportunity to have a holiday party this year. Then my mind got around to food/drink for the kids and a hot cocoa bar idea was formed. It was a super-fun idea for younger kids and teens to celebrate the holiday season.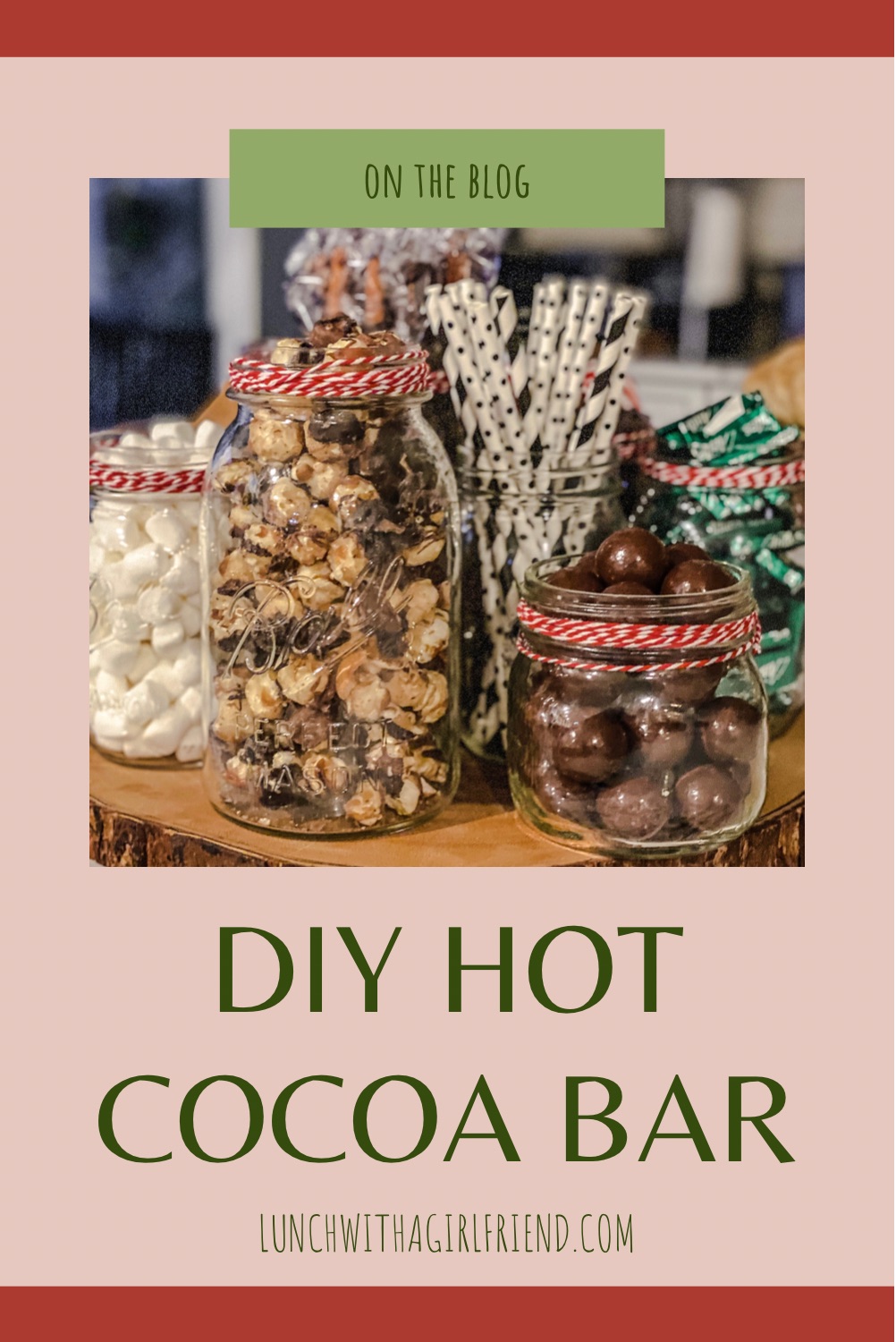 There are a lot of great reasons to do a hot cocoa bar for a kids holiday party.
You can invite a lot of people with very little work or stress
It's another activity for kids after the main event is over. The kids had so much fun creating their hot cocoa concoctions
It's not costly to provide and everyone leaves happy!
I searched online for a delicious hot cocoa recipe that I could make in a large quantity. I made this recipe (borrowed from littlespicejar.com) in my crockpot. I feared it might not be enough for the size of our group so we filled a coffee pump pot with hot chocolate too. We had just a little bit left over so it was the perfect amount for the 20 kids that came.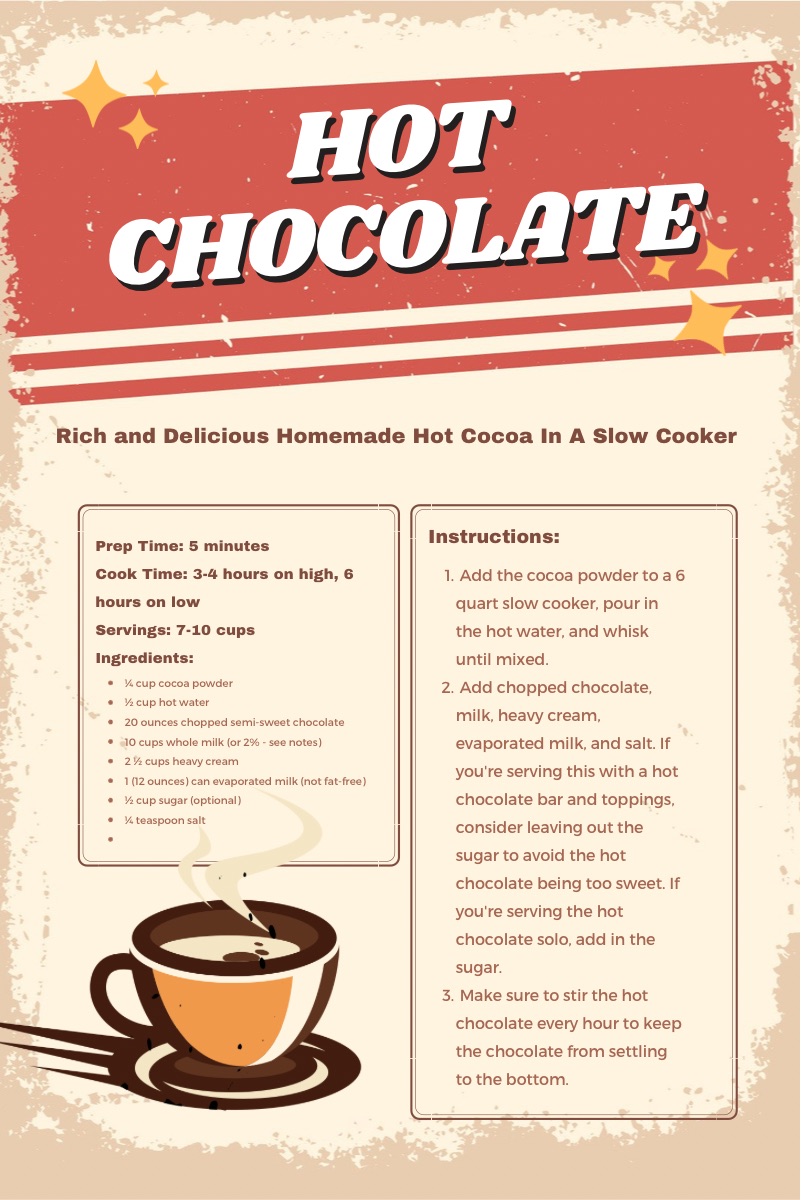 Next, we got to work on planning the hot cocoa bar. We used a variety of sizes of mason jars. I ordered red and white bakers twine to wrap and wooden scoops from Amazon. We wrapped the twine around the tops of the jars to create a festive feel. The scoops helped to keep things safe during this time. I also had fancy paper straws for stirring that contributed to the festive setting. I made a trip to Wegmans knowing they had a huge self-serve candy aisle. I made sure I had chocolate syrup, caramel sauce, and whip cream. These are the items we used to fill our mason jars but you could choose anything.
Andes Mints
Chocolate Malt Balls
Hershey's Kisses
Crushed Peppermint
Pirouettes
Mini Marshmallows
Candy Canes
Chocolate Covered Pretzel Sticks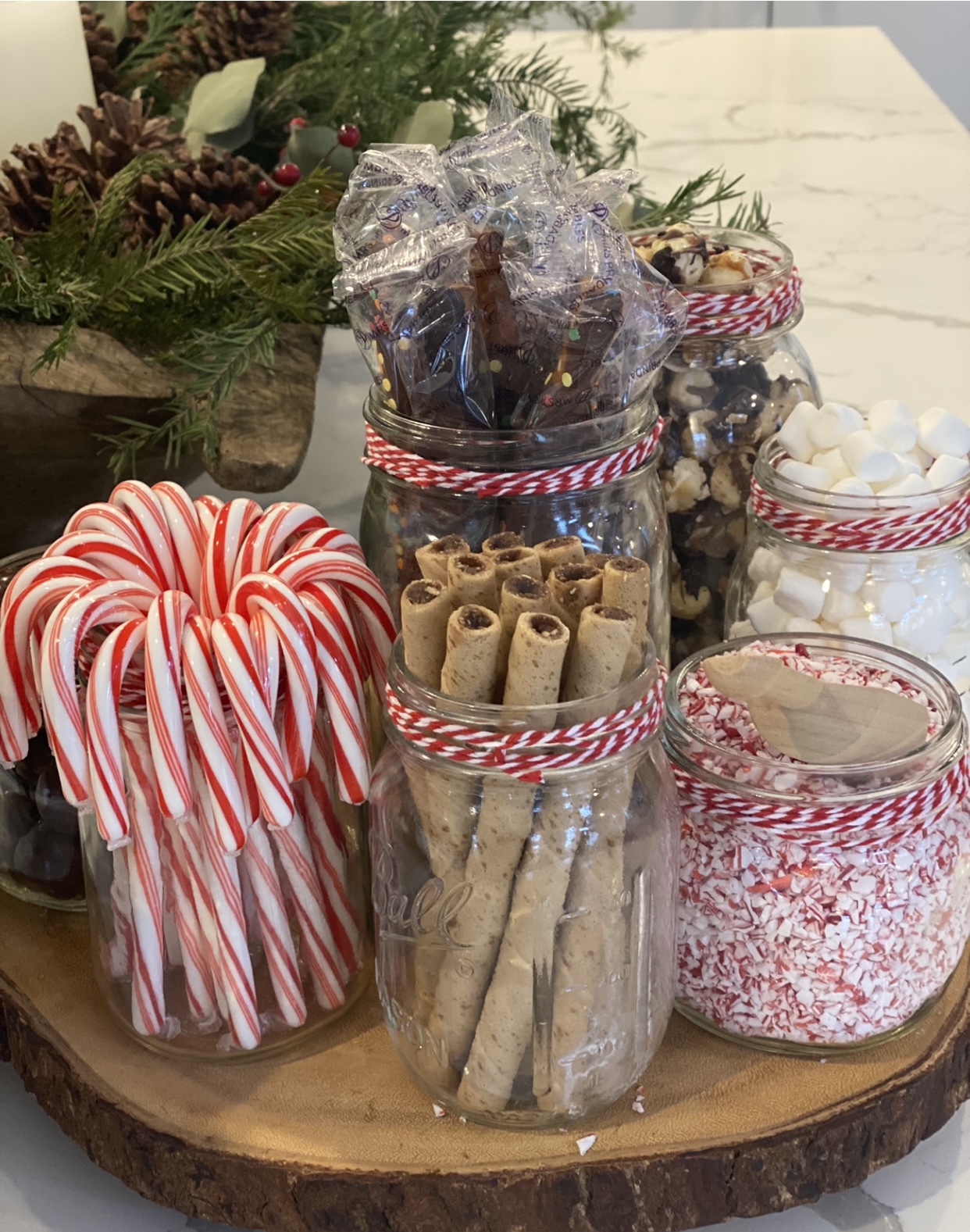 What's hot cocoa without cookies? I put together a charcuterie board of cookie and candy for the kids to munch on. Trader Joe's had everything I needed in addition to the items I had already purchased for the hot cocoa.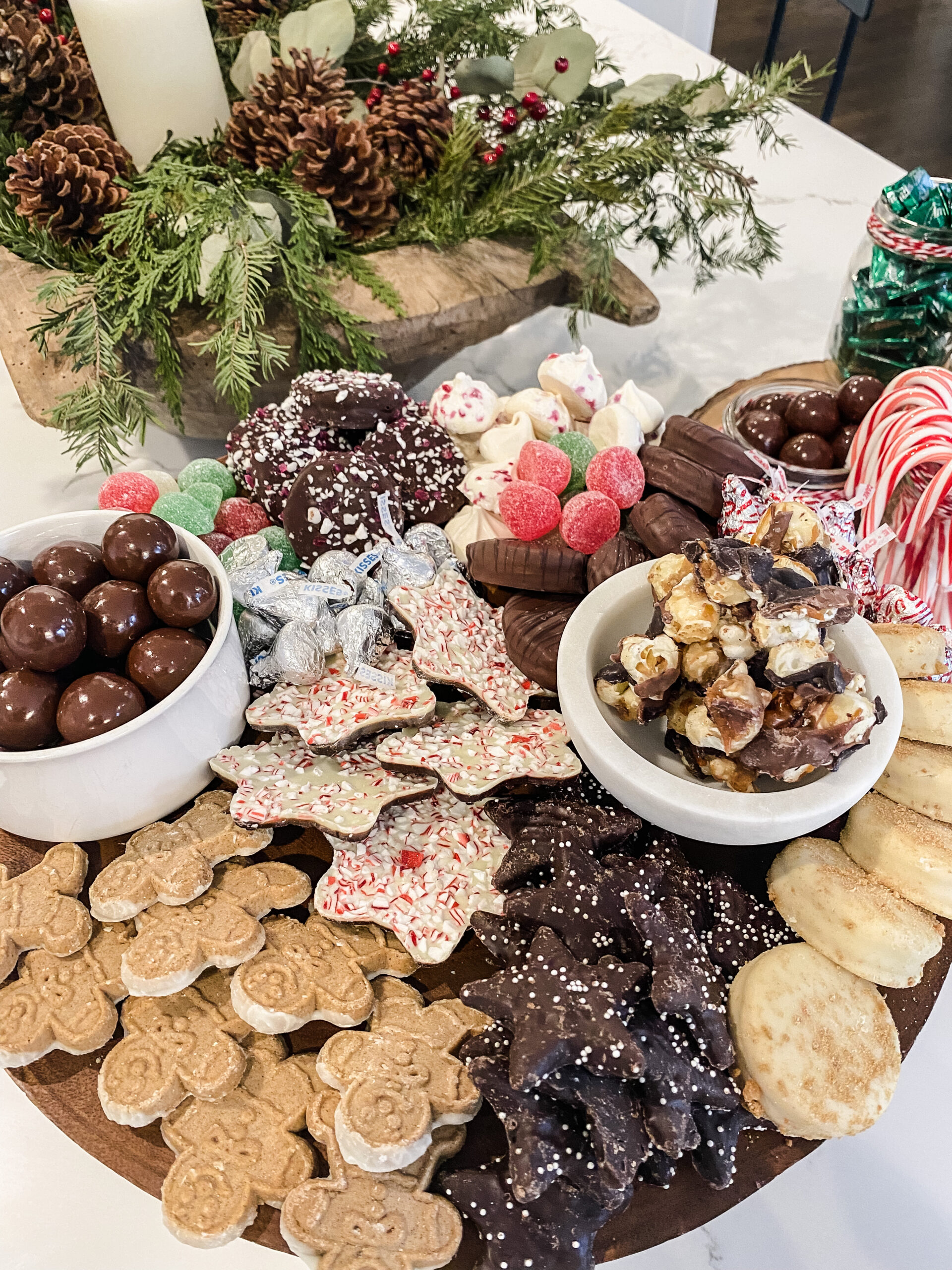 The party was so easy to set up and it was just the right amount of food and beverage for a two hour event. I'm already brainstorming other ways I can incorporate a hot cocoa bar into our holiday plans this year.
If you like this post please subscribe to receive regular email updates. Did you know that now you can follow a hashtag on Instagram? Follow #lunchwithagirlfriend. For more inspiration, you can also follow me on Facebook and Pinterest .