Ever wonder what to do with the fabric belts that come with your favorite rompers and dresses? Fabric belts are strategically placed to cover a seam at the waist line so it is a good idea to wear it. I have to admit until recently I didn't have a great plan for how to wear a fabric belt. I usually just tied a traditional bow. I recently discovered the square knot and it's a game changer. It is a simple, modern way to tie a fabric belt. Today I'll show you how to tie it.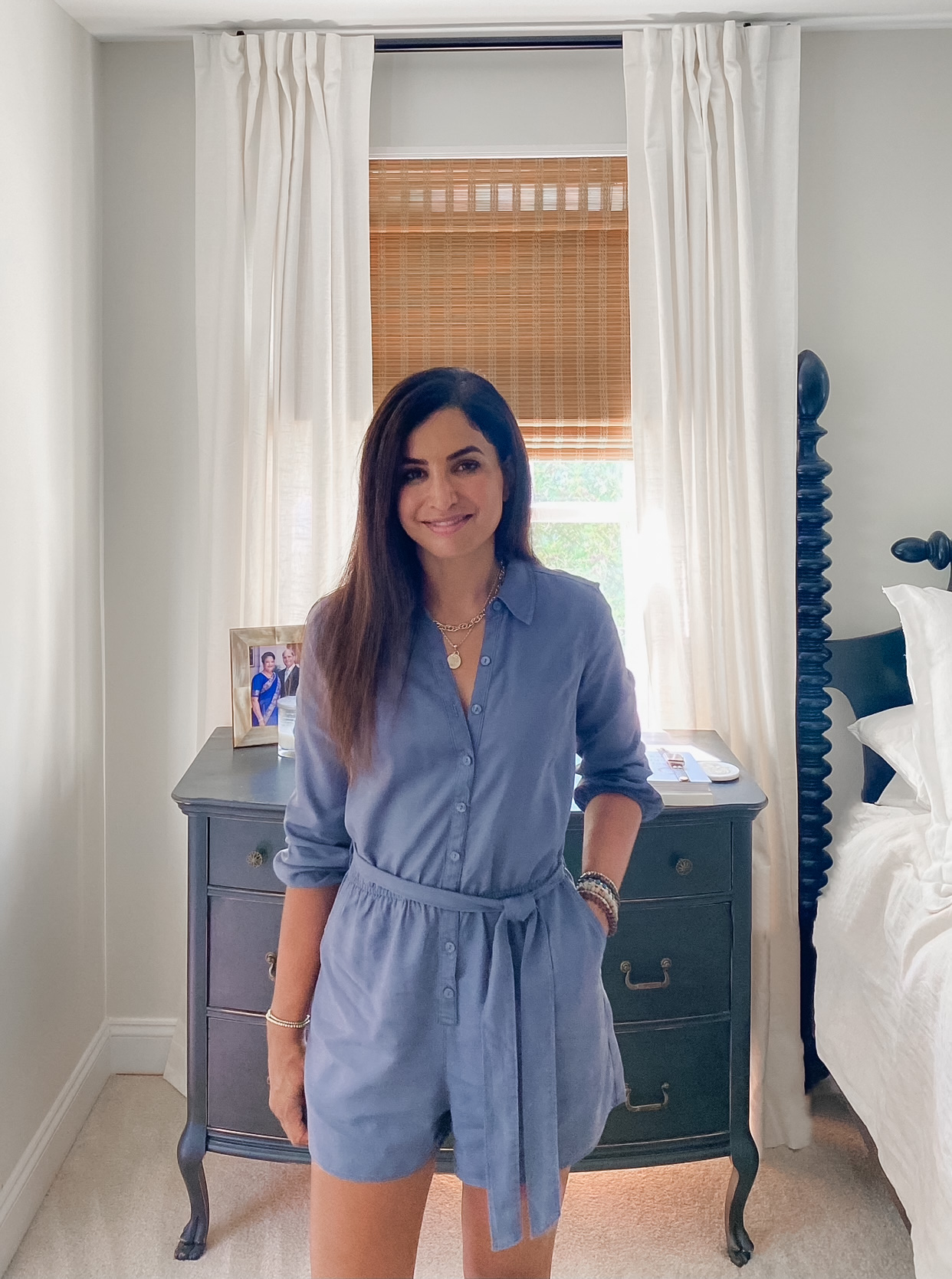 Many of my favorite everyday rompers, jumpsuits, and dresses come with fabric belts attached at the waist. They are designed to cover up unsightly seams and elastic at the waist. Often I replace a fabric belt with another belt. When I don't have another good belt option I usually tie the fabric belt into a traditional bow. It was never a huge fan of the look because it adds bulk to the waist. Enter the square knot. A square knot is a better option because it lays flat. While a traditional bow may seem juvenile on a grown woman, a square knot is the polar opposite: it is modern and sophisticated.
For my visual learners, I put together this video demonstration on how to tie a square knot. Detailed instructions appear below.
:: How to Tie a Square Knot
➻ Hold the left tie in your left hand and the right tie in your right hand
➻ Cross the left tie over the right tie
➻ Bring the left tie through the center to form the knot and pull the ties to tighten
➻ Hold the left tie in your left hand and the right tie in your right hand
➻ Next, cross the right tie over the left tie; bring the right tie under the left and pull it through the loop
➻ Pull the ends to tighten but don't make it too tight
➻ Smooth the center of the tie if necessary
– Shop My Favorites –

If you like this post please subscribe to receive regular email updates. Did you know that now you can follow a hashtag on Instagram? Follow #lunchwithagirlfriend. For more inspiration, you can also follow me on Facebook and Pinterest .