No matter how old your kids are, as a mom you want something that's easy to throw on and also makes you feel cute and put together. For me, comfort is a priority. So today's post is all about how to put together comfortable, cute mom outfits with pieces you already own.
TRY SHORTS AND A CUTE TOP
Denim shorts, no matter what length, are an easy option for everyday mom life. Try wearing them with a tie front shirt, a graphic tee, or a cute blouse. Biker shorts are trending now too. While you may be thinking there's no way I want to jump on that trend consider that they are not really all that different from leggings. You could try wearing biker shorts with a tee shirt and cute sneakers.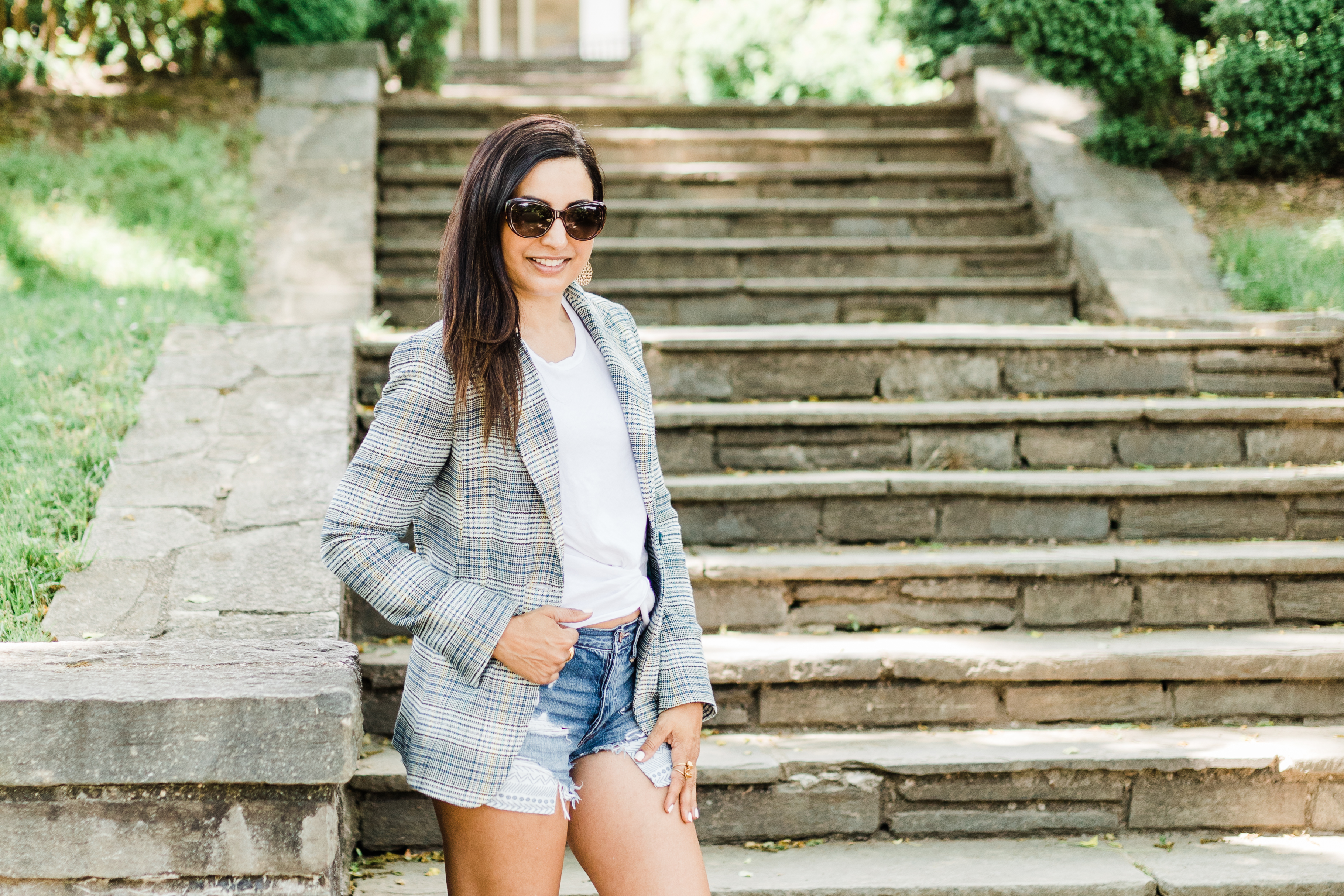 SKORTS AND SKIRTS ARE SIMPLE AND COMFORTABLE
Skorts are my go to lately. They are just as comfortable as wearing shorts — with the benefit of not having to worry that the wind might blow a flowy skirt up. I wear them with tanks and knotted tees. Sneakers and sandals are easy to throw on and go! I'd be willing to bet most women do not think of skirts as a comfortable mom outfit but they can be! Dress down a skirt with sneakers and it is instantly more casual. A skirt with an elastic waist is actually very comfortable. One idea is to dress it down with a graphic tee shirt.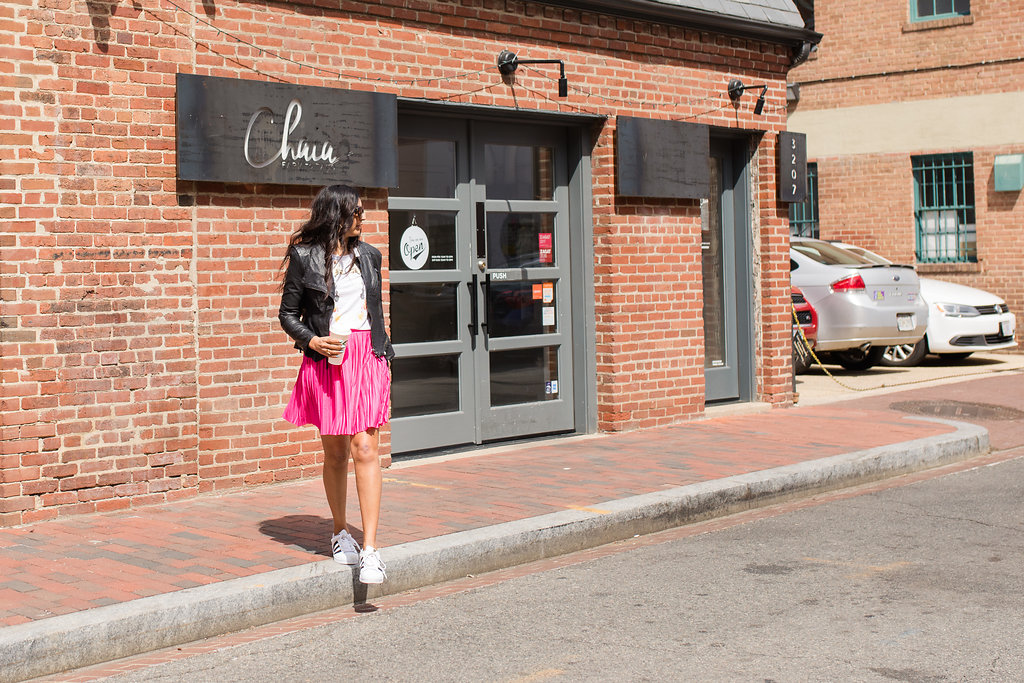 ROMPERS ARE EASY TO THROW ON AND GO
Rompers and flowy jumpsuits are an easy way to get out the door without having to think too hard about the outfit and whether the top and bottom work together.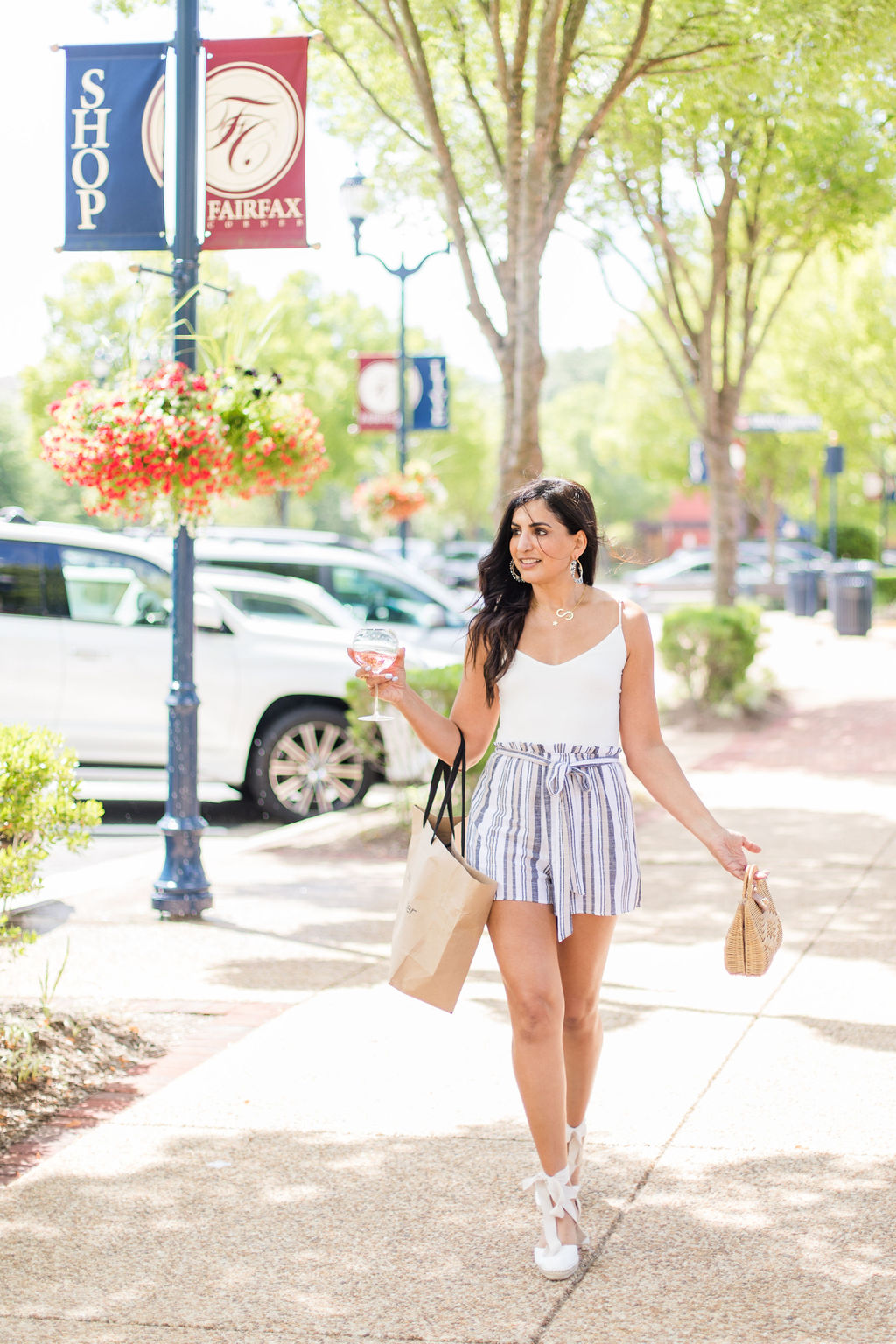 SUMMER DRESSES ARE CASUAL
I always hear women say dresses make them feel too dressed up. If you style a dress with casual pieces I promise you it won't seem that way. I think dresses make some of the best summer outfits because they don't trap in the heat and humidity that we get in the mid-Atlantic. A soft dress with spaghetti straps or cap sleeves with sneakers is basic, cute, and casual.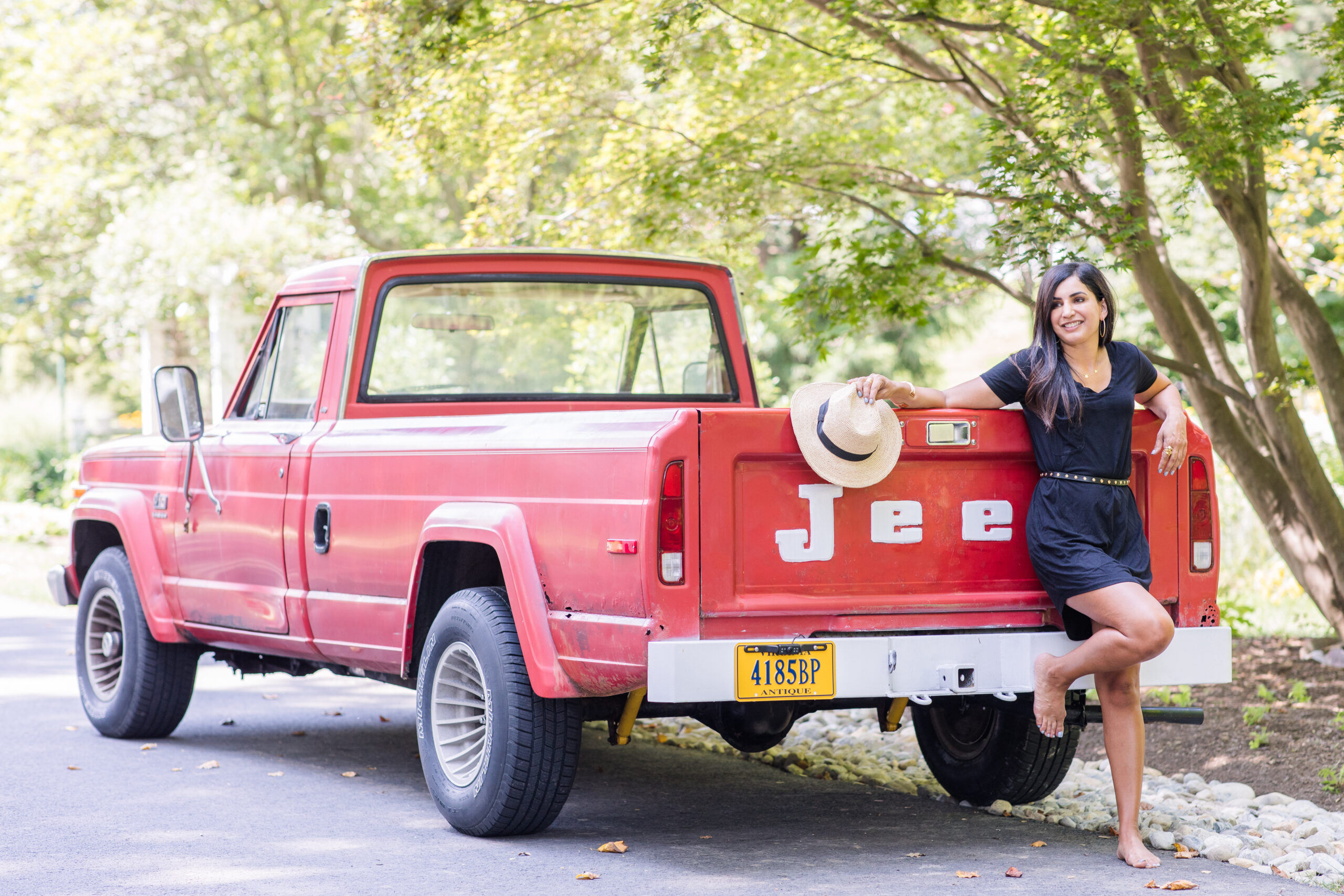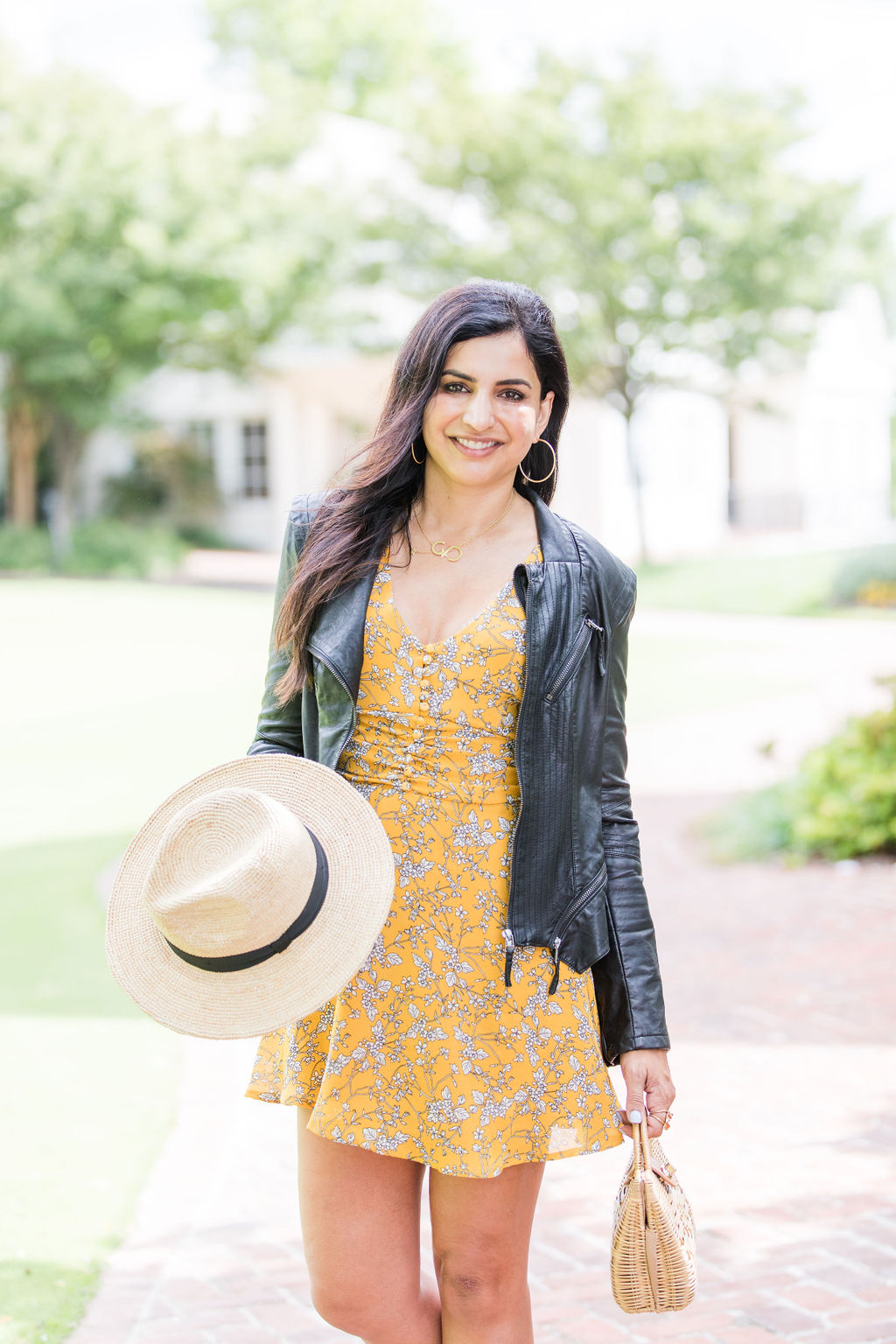 If you like this post please subscribe to receive regular email updates. Did you know that now you can follow a hashtag on Instagram? Follow #lunchwithagirlfriend. For more inspiration, you can also follow me on Facebook and Pinterest .