Did you know that today is National Gluten-Free Day? I don't know who declared all of these celebratory days but I'll play along. In honor of National Gluten-Free Day I want to introduce you to Anatomy of a PINEAPPLE, a blog dedicated solely to gluten-free cooking and created by a dear girlfriend of mine.
You may be wondering, "what's all the fuss with gluten-free?" Gluten is a protein that creates the elasticity in dough found in most grains. The problem with gluten is that it is very hard on the digestive system. Nearly a third of us is gluten intolerant or sensitive which means it creates an inflammatory response within the body. You may not be aware of a sensitivity until it manifests later as a medical condition (reproductive problems, acid reflux, and autoimmune disorders are linked to gluten sensitivity). Continuous inflammation in the body is not a good thing so that's why many people are preventively omitting gluten from their diet.
Now that we've gotten the "why" out of the way, you may be wondering if you have to sacrifice taste to be gluten-free. Not at all! Blogs like Anatomy of a PINEAPPLE exist to offer delicious gluten-free recipes that allow you to eat as "normally" as you would like . So you can still eat cake! Anyone in your family that poo-poo's the idea of eating gluten-free won't even notice if you don't tell them.
Now for the good stuff. Bookmark this one. This is an all-time favorite from Anatomy of a PINEAPPLE. It' seriously so good and easy to make. Don't forget to check out anatomy of a PINEAPPLE for more delicious gluten-free recipes you can incorporate in your cooking and baking.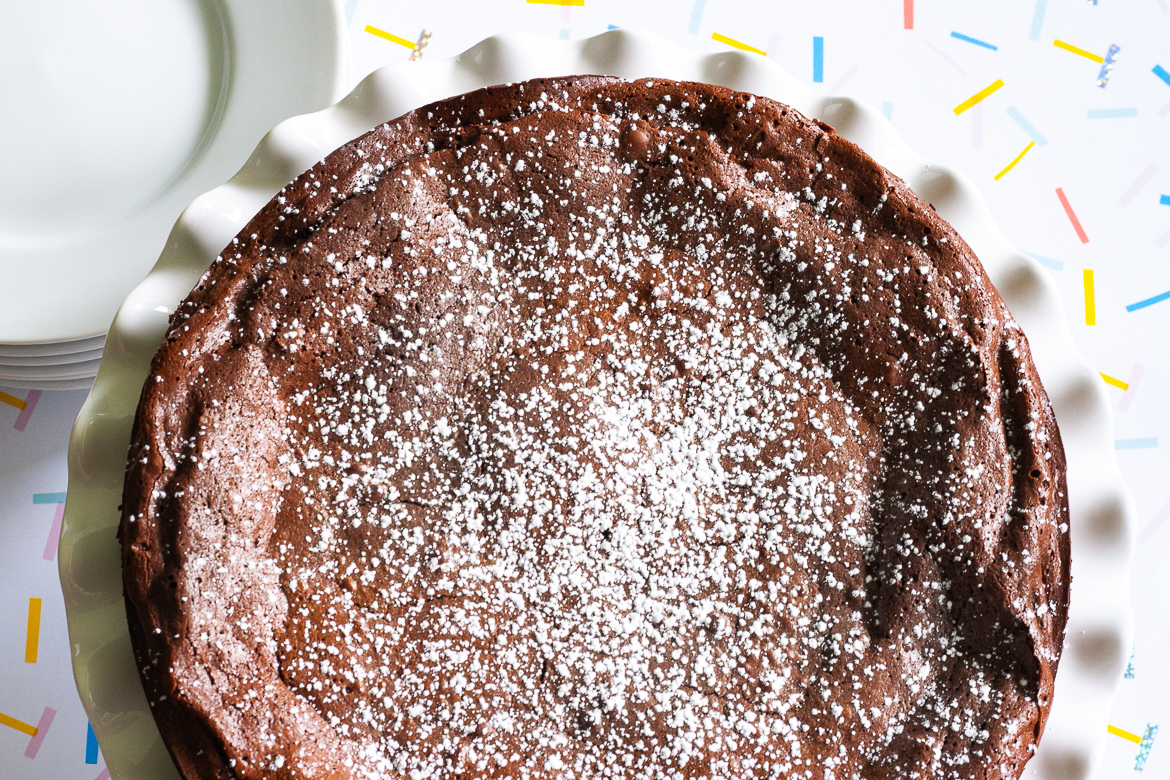 Flourless Mexican Chocolate Cake
This gluten-free cake is tender, rich and flavorful, very forgiving and a little naughty. Feel free to turn the heat up (or down) to suit your taste.
Ingredients
10

ounces

bittersweet chocolate (at least 60% cacao), roughly chopped

7

tablespoons

unsalted butter, cut into pieces

5

large eggs, at room temperature

1

cup

sugar

1/2

teaspoon

vanilla extract

1/2

teaspoon

cinnamon

3/4

teaspoon

chipotle chili powder

dash

cayenne

pinch

kosher salt
Instructions
Preheat oven to 350°. Line the bottom of a 9 1/2 inch springform pan with a circle of parchment paper. Grease the sides of the pan and the parchment with butter.

Melt chocolate and butter together in a double boiler or in the microwave. If using a microwave, heat in 30 seconds intervals, stirring between each interval until melted.

In a large bowl, whisk together the eggs, sugar and vanilla extract. Slowly, a little bit at a time, whisk in the melted chocolate mixture. Add the salt and spices. Taste and adjust spices as needed.

Pour into springform pan and bake for 22-26 minutes, until a toothpick comes out mostly clean. Let cool completely on a wire rack. Dust with powdered sugar and serve.
Recipe Notes
To make ahead, let cool completely then cover with plastic wrap. It will keep at room temperature for a day or two or a little longer if refrigerated. Bring to room temperature before serving.
***If you have a severe gluten allergy or sensitivity or otherwise are serious about eliminating gluten from your diet, always check your labels carefully and buy certified gluten free products.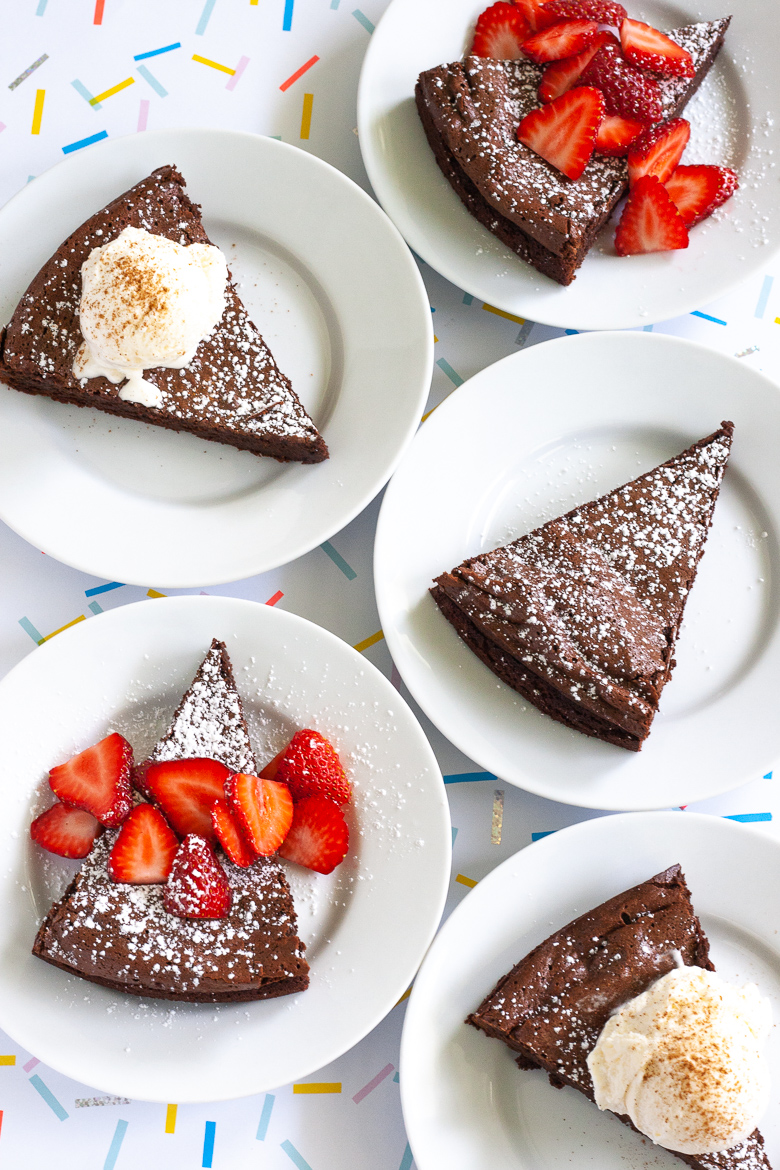 If you like this post please subscribe to receive regular email updates. Did you know that now you can follow a hashtag on Instagram? Follow #lunchwithagirlfriend. For more inspiration, you can also follow me on Facebook and Pinterest .