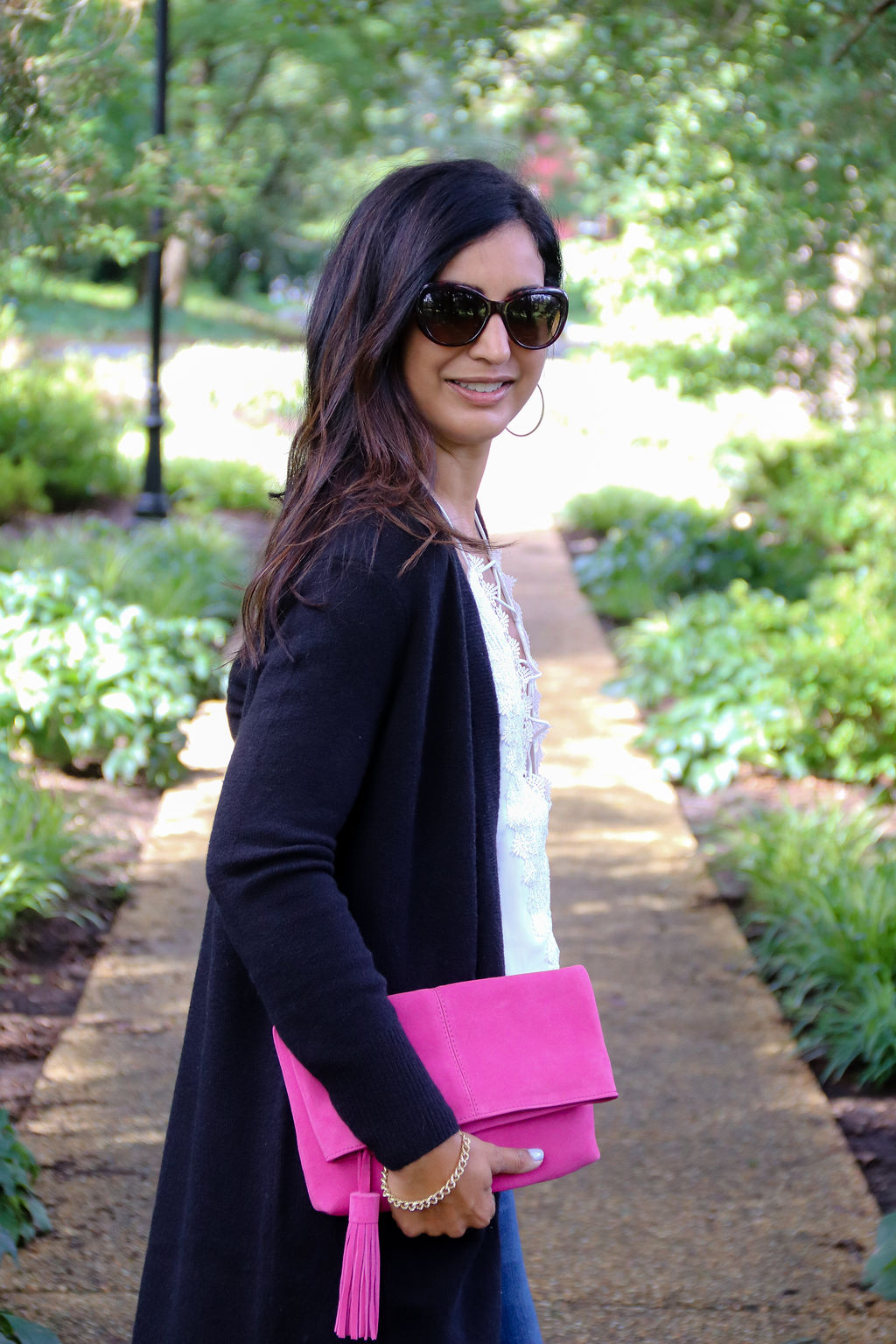 The question I hear the most from readers is how I find time to take care of myself as a working from home mom of three. It's certainly not easy to find time for myself but I've always carved out me time as a mom. I began staying home with my kids full time just after my second child was born and my oldest was almost three (they are 13 and 10 now, and my youngest is 7). From the early days of being a full time stay at home mom to now as a work at home mom of three, I've made certain elements of self care a priority. Here's a peek into some of the things I do to take care of myself which make me a happier person and a better mom to my kids.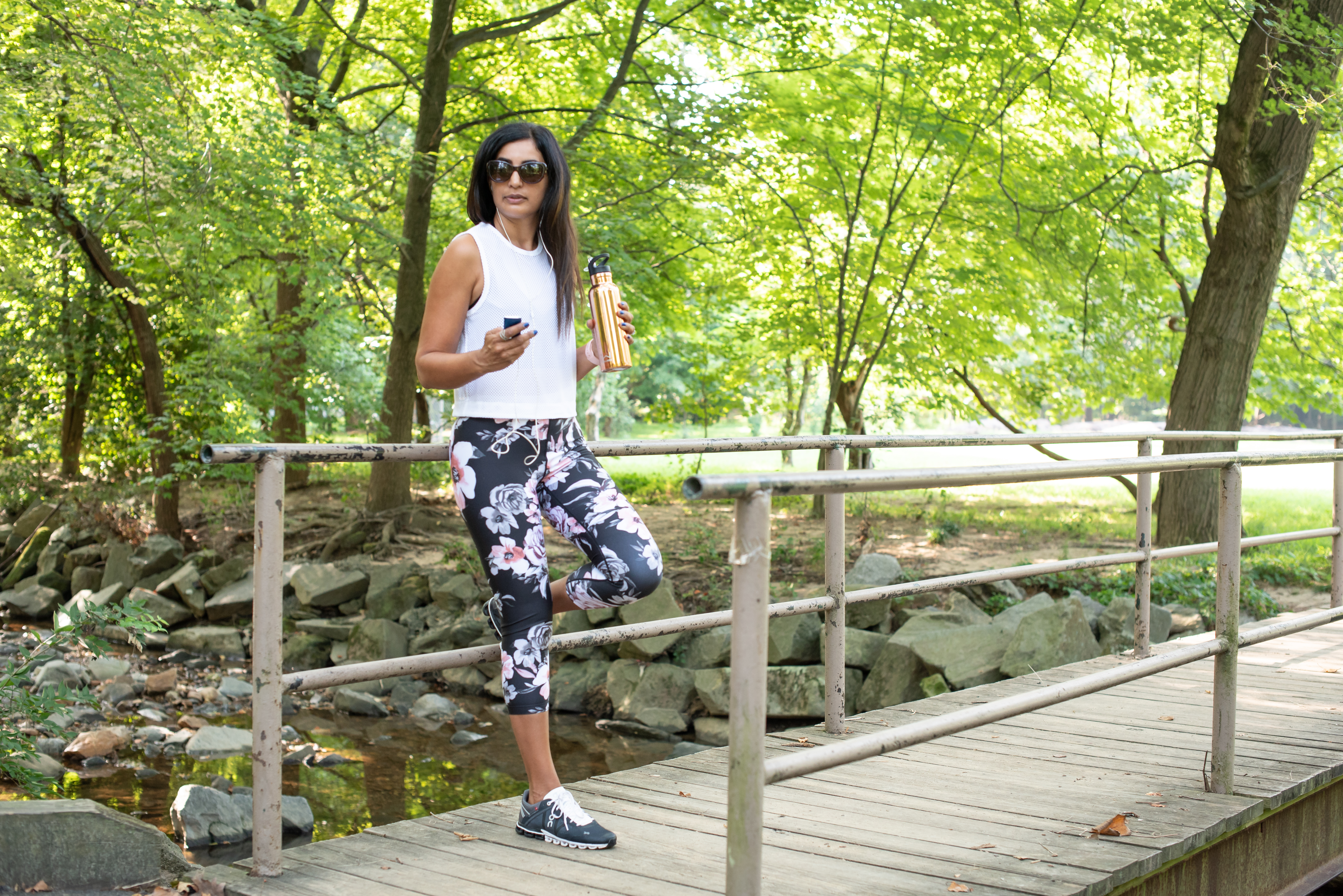 Exercise Daily
When my kids were young we established a routine early on where mom got time to exercise and the kids would play nearby. Afterward we would do something that prioritized what the kids wanted to do. We kept up with that routine.  The kids got older but even today, a decade later,  when there is a day off school or if it is summer break my kids come to exercise with me. The fun part is that now some of them do the workouts with me.
Shower At Night
Showering at night is a game changer for me. Because I often prioritize sleep, I don't have a lot of time in the morning before I have to get going with my day. Showering at night cuts down on my morning routine and helps me wind down at the end of the day.

Get Dressed Everyday
As a stay at home or work at home mom, it would be very easy to stay in pajamas or yoga pants all day but I make it a priority to get dressed everyday. Getting dressed helps me feel better about myself and mentally shifts my focus into my work. I'm a simple dresser — I don't believe it should or needs to take a lot to look put together — which is why I focus so much on wearing basics. Sweaters, blouses, tees, cardigans and camisoles with jeans are my uniform. Sneakers or boots complete the look. My jewelry is always basic — hoop earrings, simple rings, and a necklace. The accessories complete the look but I like to keep it all simple.
Simple Hair and Makeup Routine
You can read more about my haircare routine in depth in this post but basically I only wash my hair every 7-10 days which makes getting ready a lot quicker for me (and my hair is healthier because of it). I also have a very quick five minute makeup routine which you can read more about here. In short, by keeping my morning routine short and sweet, it's a lot easier to get out the door and get my day going.
Try To Be A Morning Person
One thing I am working on is to eliminate my night owl tendencies and become more of a morning person. When I broke my ankle my body suddenly needed a lot more sleep to recover from my injury so I was forced to break my habit of staying up until 1 or 2 am. Now that I am returning to my normal routines I am trying really hard not to slip back into bad habits and be more productive in the morning.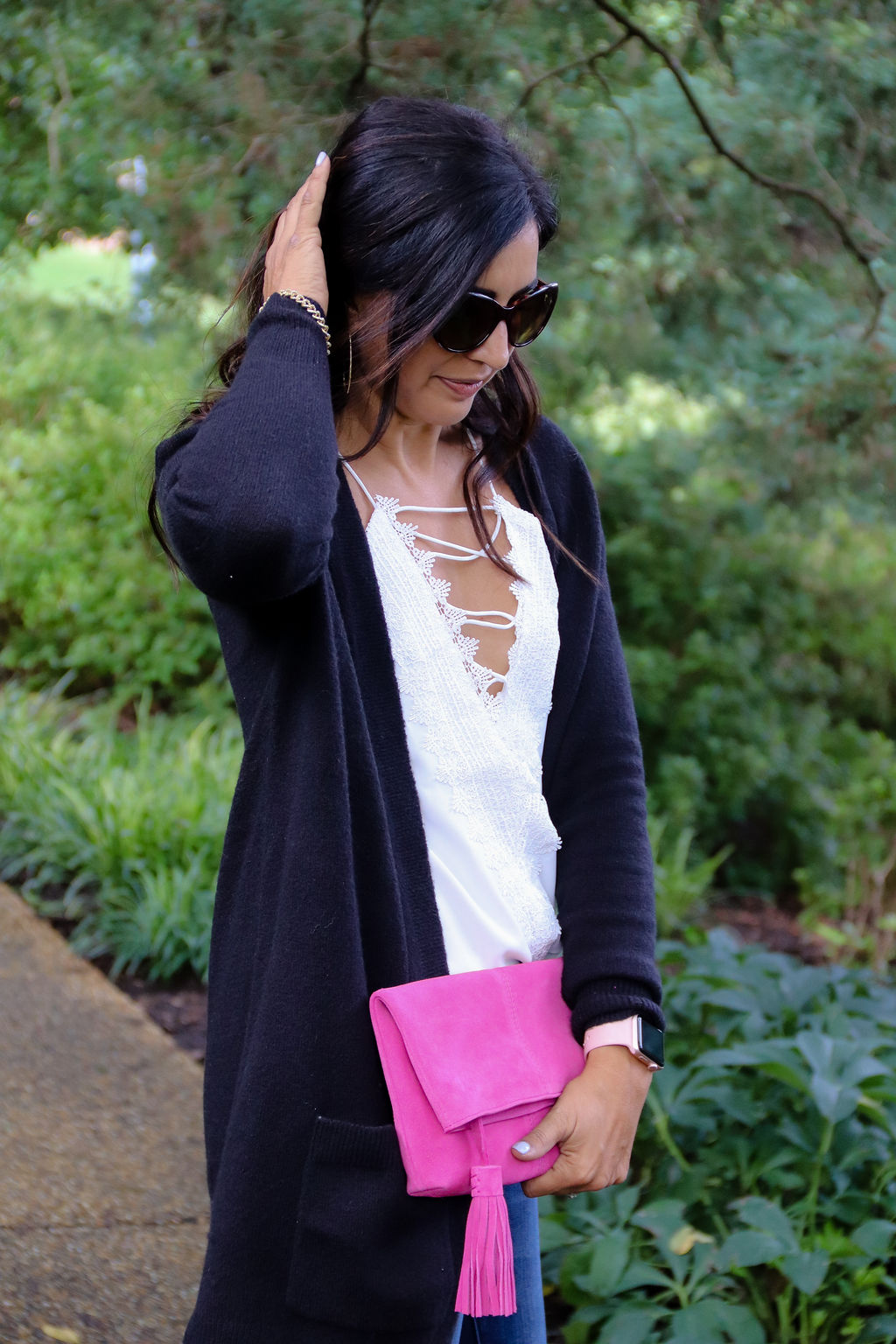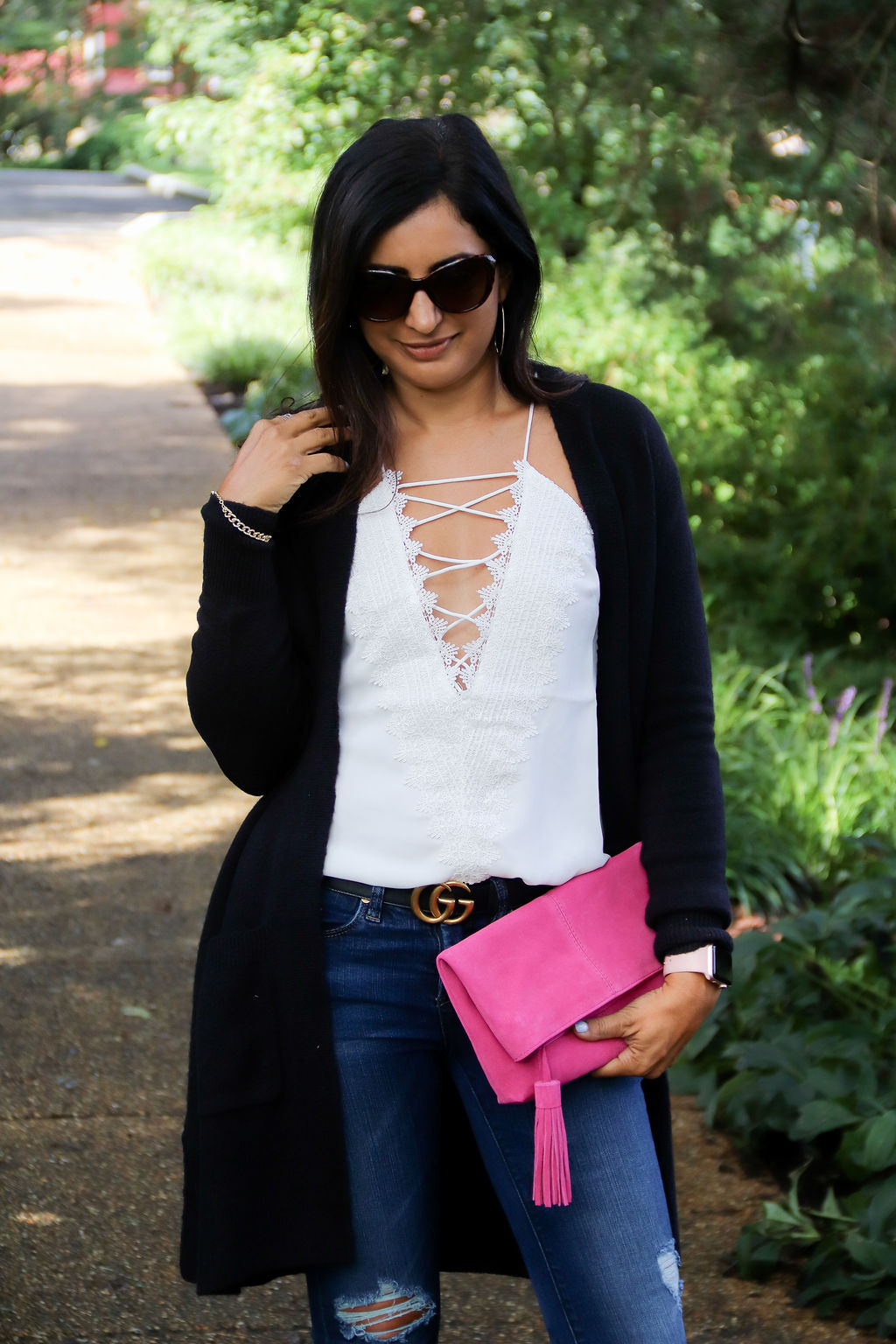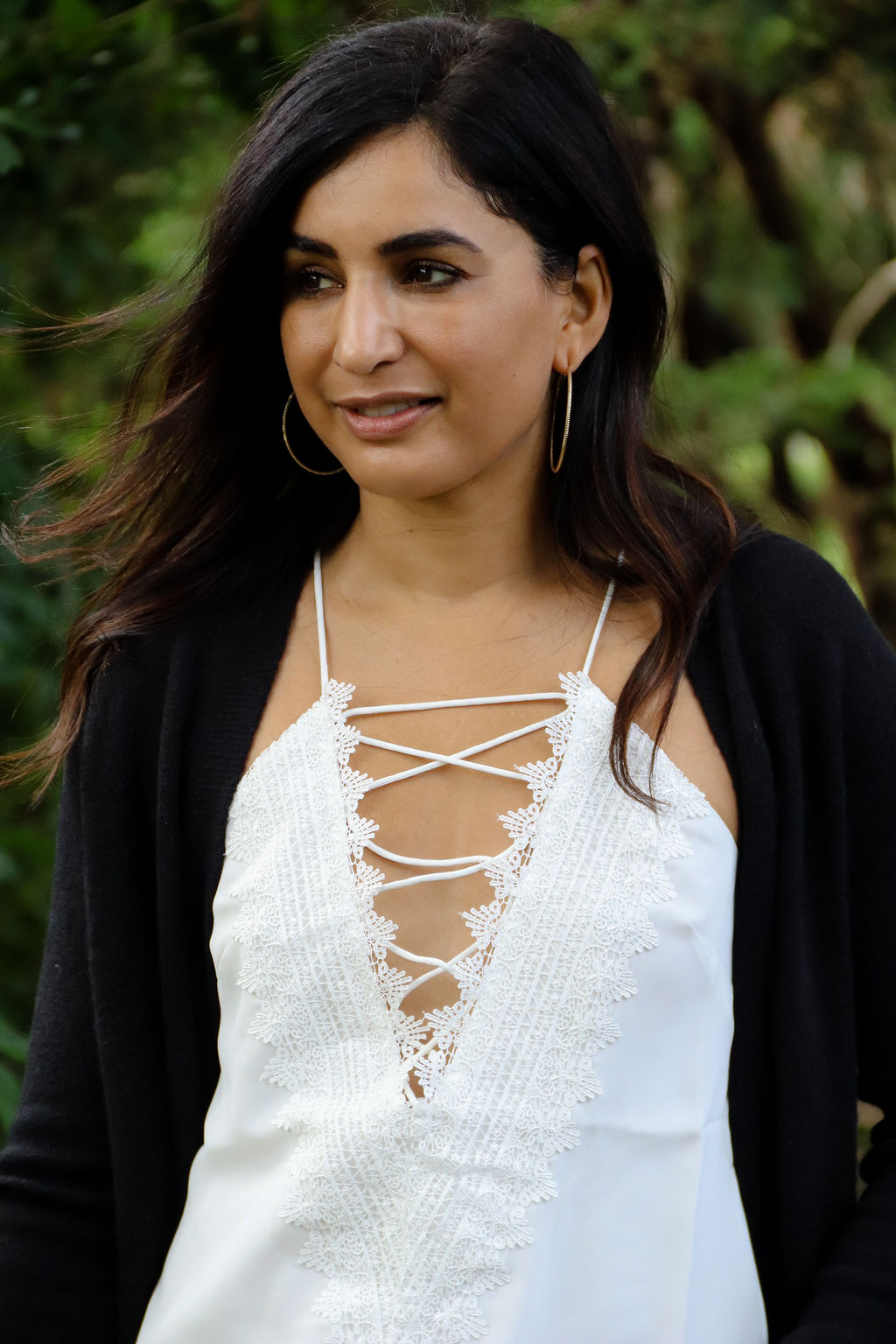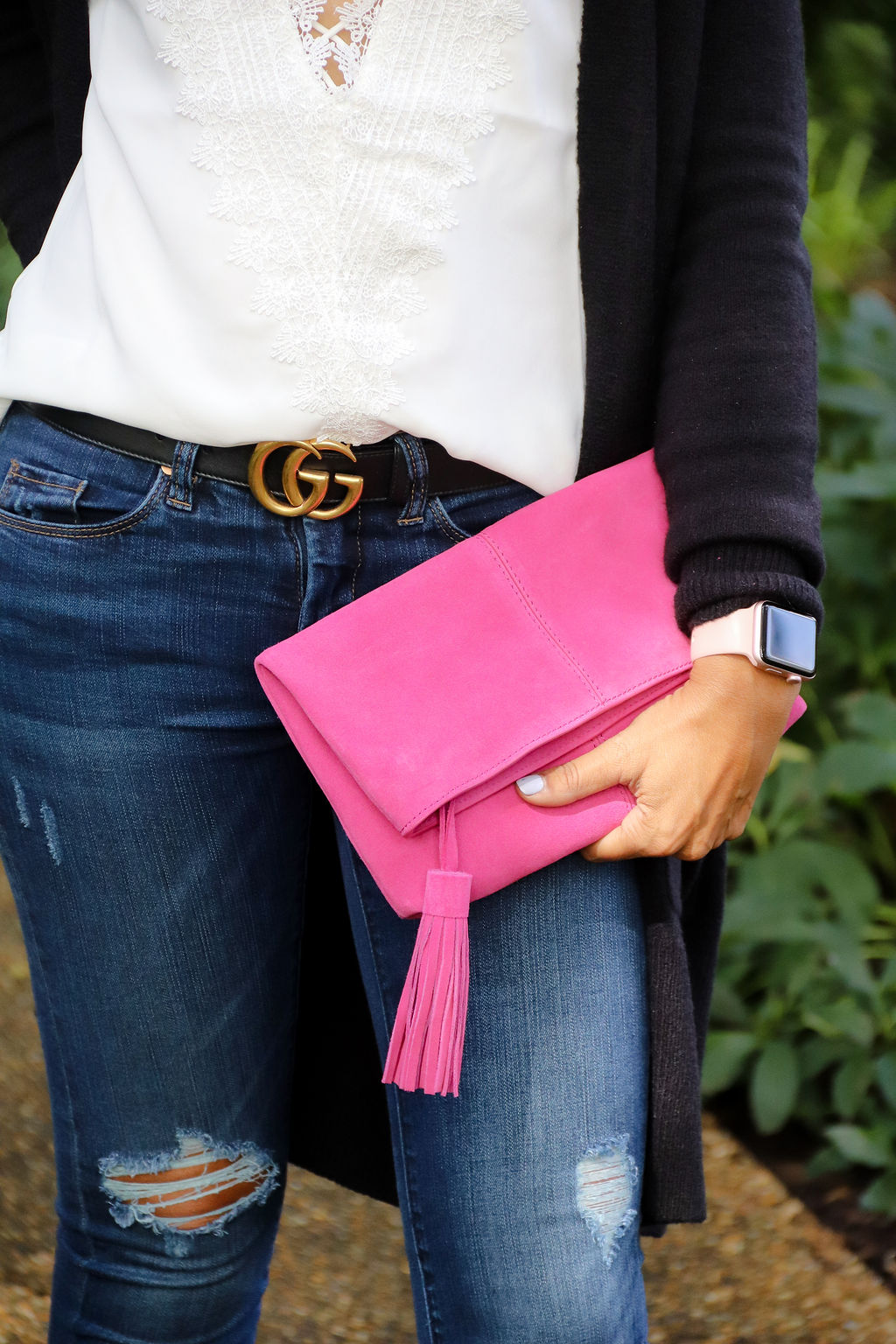 If you like this post please subscribe to receive regular email updates. Did you know that now you can follow a hashtag on Instagram? Follow #lunchwithagirlfriend. For more inspiration, you can also follow me on Facebook and Pinterest .