Valentine's Day is less than two weeks away. To help you guys out I've come up with Valentine's Day gift ideas for the man in your life. If you are looking to do something a little different I think experiences also make great gifts. A pre-planned date night or lunch catered in or even a gift card to Victoria's Secret would make a great gift too. Because let's be real, what they want for Valentine's Day is to see YOU in something special from the lingerie department.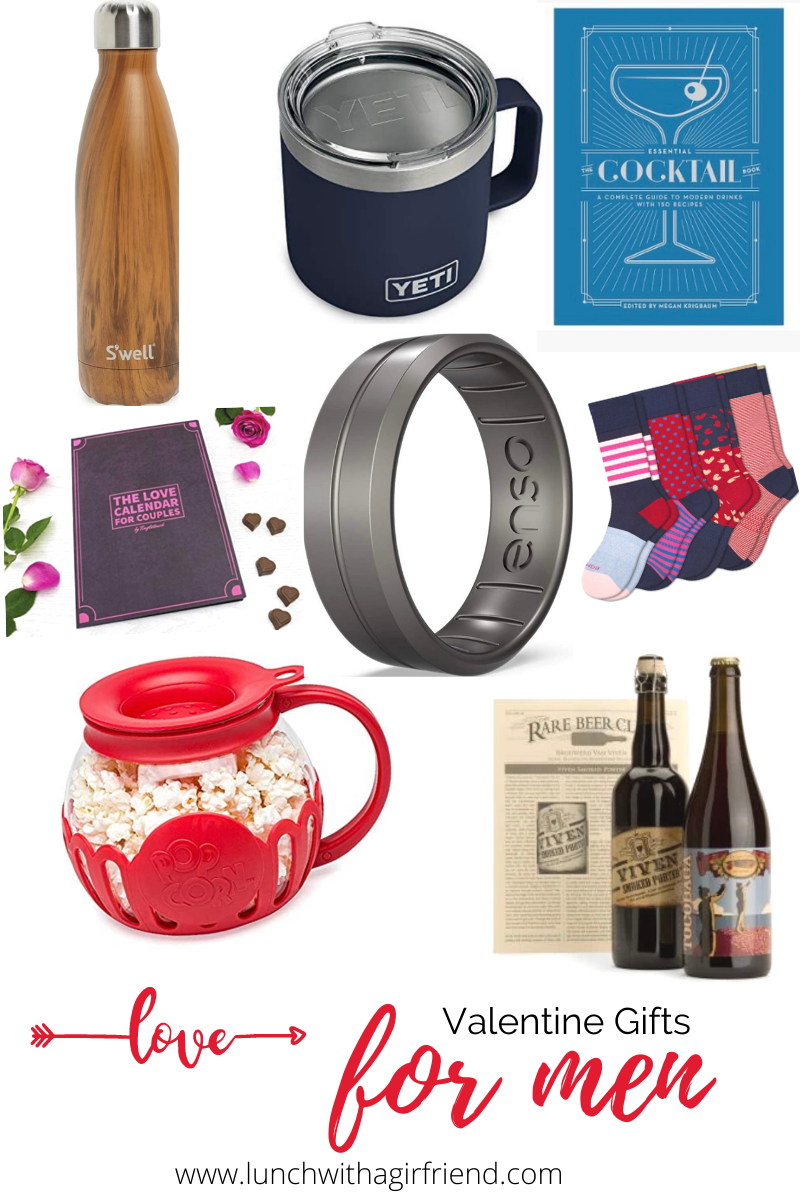 Water Bottle || Travel Mug || Cocktail Book || Love Calendar || Silicone Ring || Valentine Dress Socks || Popcorn Popper || Rare Beer of the Month
If you like this post please subscribe to receive regular email updates. Did you know that now you can follow a hashtag on Instagram? Follow #lunchwithagirlfriend. For more inspiration, you can also follow me on Facebook and Pinterest .