I'm grateful my favorite sale of the year is back — but I approached it with some hesitation year. I have a closet full of clothes I hardly wore this spring. I've been focused more on my living spaces than the clothes in my closet — and I LOVE CLOTHES. So for the rest of the world I'm guessing you feel much the same. Why waste your precious resources on items that you might not have an opportunity to wear this year? But, confession, I couldn't keep myself away. Seeing the sale makes me excited for fall. Another confession: new clothes give me hope that I might have some social events to attend. Shall we pray? What follows is a condensed list of my top items from the Nordstrom anniversary sale. My focus is on enhancing your home, your health, your comfort, and a few "extras" that will give you something to be hopeful for.
One helpful tip to remember for this sale: if they are out of your size, order it in another, when it is restocked you can exchange it later for the anniversary sale price. Read my tips on how to take advantage of this sale in this post.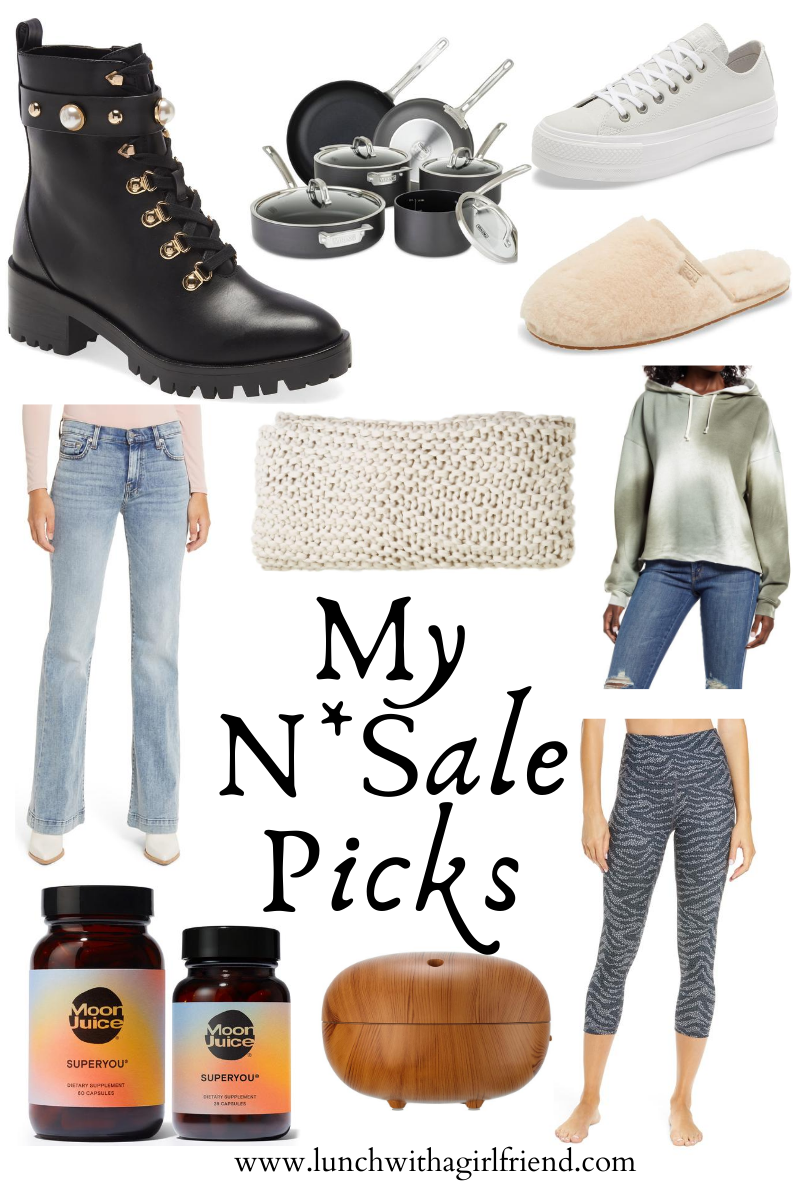 Studded Boots || Cookware Set || Canvas Sneakers || Ugg Slippers || Wide Leg Jeans || Textured Throw Blanket || Tie Dye Sweatshirt || Moon Juice Vitamins || Aromatherapy Diffuser || Activewear Leggings
:: For Home

:: For Your Health & Wellness

:: For Women

If you like this post please subscribe to receive regular email updates. Did you know that now you can follow a hashtag on Instagram? Follow #lunchwithagirlfriend. For more inspiration, you can also follow me on Facebook and Pinterest .