We spent Columbus Day/Indigenous People's Day weekend in Chicago. Chicago is a vibrant city with beautiful parks and pathways along Lake Michigan and the Chicago River — right in the heart of the city. There's a museum for any and all interests and there's a lot of history to learn about the architectural makeup of this historic city. Chicago is a fantastic weekend getaway destination for the whole family.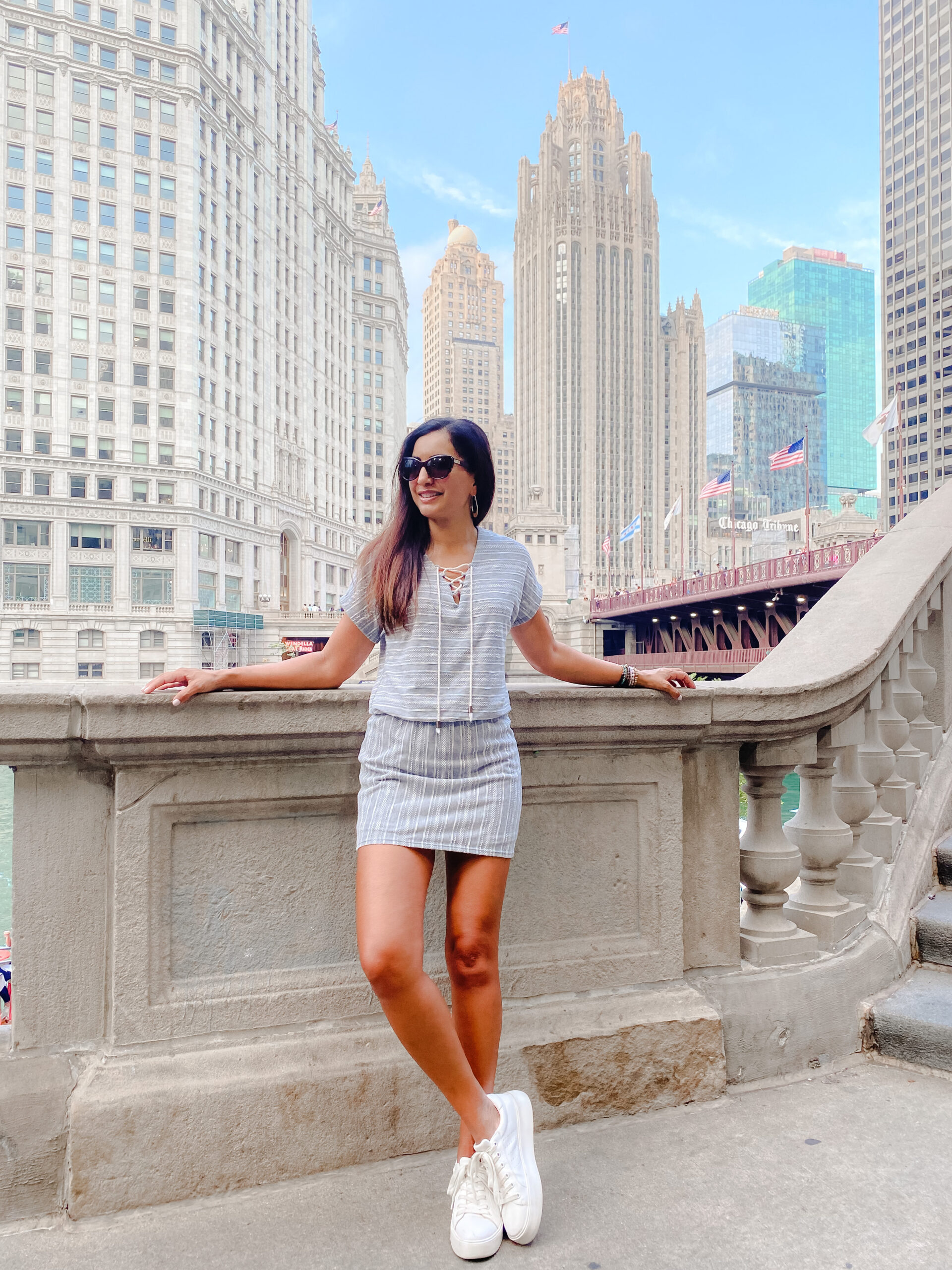 How To Get There
There are two major airports to fly into for your weekend in Chicago: Midway and O'Hare. Unfortunately, both are a bit of a drive from the city center (and traffic is bad any time of day) but fortunately both are accessible by the El (elevated rail) but as in any big city–be cautious about the time of day you are riding the El. For our trip, we snagged a direct flight into O'Hare. The cab ride into the city to our hotel was about $50 and took nearly an hour.
Where To Stay
We stayed in the Gold Coast neighborhood. It's a very safe and walkable neighborhood conveniently situated near many tourist attractions. Our hotel was located close to Tilt at the John Hancock building, the Dr. Seuss Experience and shopping on the Magnificent Mile, and we were only about a 10-12 minute walk from the Chicago River Walk.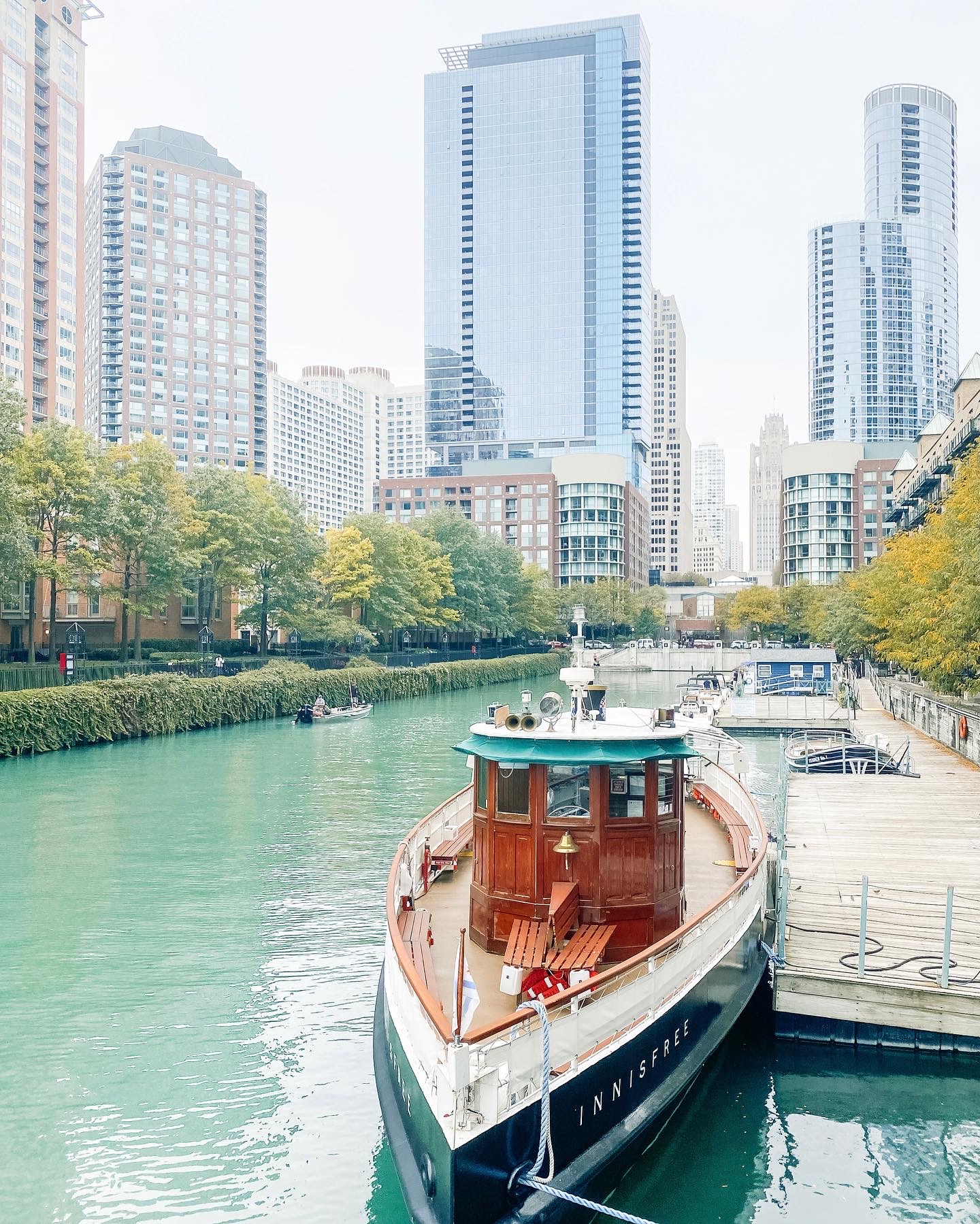 What To Do
:: River Walk. On our first morning after a late arrival on Friday night, the River Walk was our first destination. Chicago city planners should be lauded for their beautiful work here. What could have been wasted real estate along the river at the foundation of the skyscrapers that make up the city skyline is a beautifully landscaped and designed seating and bar space. The space is allocated to large and small vendors. One of our favorite finds was a small business called Chiya Chai which sold the most authentic Chai tea. Just like my moms! As you head East toward Lake Michigan you'll find lots of opportunities to explore the city by river. Kayak rentals and architectural boat tours line the river bank.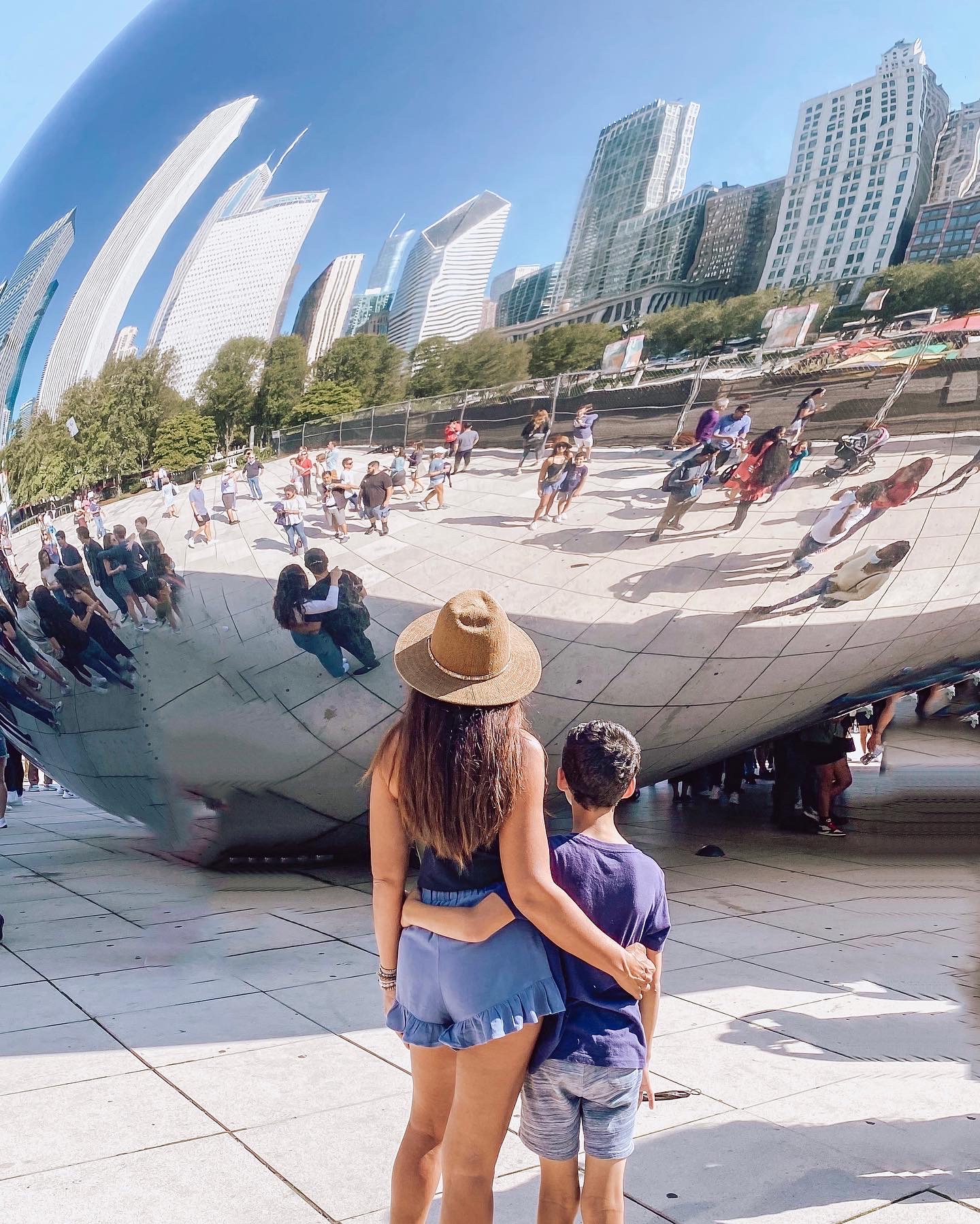 :: Millennium Park/Cloud Gate. After grabbing our chai's and exploring the River Walk we walked toward Millennium Park. Our focus was on getting a photo op at the infamous outdoor art installation, Cloud Gate, informally called "the bean" by just about everyone I know. It's crowded and getting a photo is difficult but it's a must-see destination for any tourist in Chicago. We skipped Buckingham Fountain because of tired young legs but that's another sight to beeline to inside the park.
:: Navy Pier. Navy Pier is North of Millennium Park along the lakefront. We skipped it on this trip. Hop on a bike to quickly get from Millennium Park to Navy Pier.
:: Architectural Tour. The number one recommendation we received for a weekend in Chicago is the architectural tour. It was as fantastic as everyone said. We learned a lot about the city history and how the Great Chicago Fire changed the city's landscape beginning with the origination of the first skyscraper.
:: Sky Ledge at Willis Tower and Tilt at the Top of the John Hancock Building. We didn't visit either of these attractions on this trip because just last month we were in New York City and we did a similar observation deck from a high rise building. I would opt to do either Sky Ledge or Tilt but not both. Sky Ledge is atop the Willis Tower (better known as the Sears Tower) and offers an opportunity to see what it would be like to step outside the building in a glass box 1,353 feet in the air. Tilt is a set of eight windows on a moving platform that tilts 30 degrees downward, 1030 feet above Chicago from the top of the John Hancock Building.
:: Dr. Seuss Experience. For the younger set, the Dr. Seuss Experience is an interactive museum/shop that brings to life the whimsical Dr. Seuss characters and scenes. At ten, my son was on the older side but he still got a kick out of traveling to Whole and hanging out in the Lorax's Truffula tree forest. I appreciated the attention to detail in all of the rooms — it is an immensely instagrammable experience.
What To Eat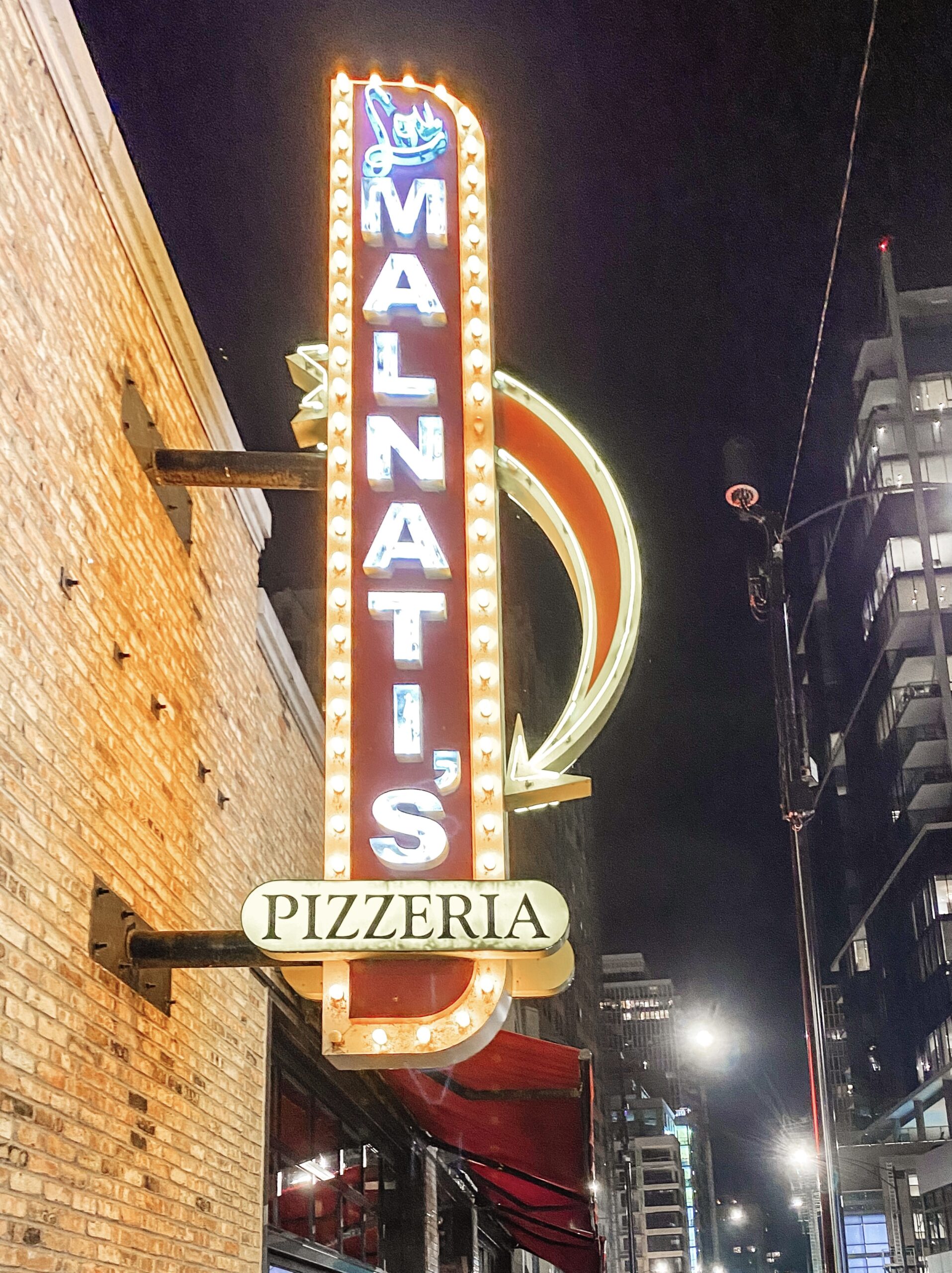 :: Deep Dish Pizza. You can't visit Chicago and not dig into a deep dish Pizza. Lou Malnati's is a top choice but you could also try Giordano, or Pizzeria Uno
:: Chicago Steakhouse. Chicago is also known for steak houses. Gibsons, Chicago Chop House, and Gene and Georgetti's are three options to try. Make reservations in advance and plan to dress up for the visit.
:: Garrett's Popcorn. Garrett's popcorn has legendary status in Chicago. Garrett's cooks popcorn in small batches throughout the day. The caramel corn is a favorite.
If you like this post please subscribe to receive regular email updates. Did you know that now you can follow a hashtag on Instagram? Follow #lunchwithagirlfriend. For more inspiration, you can also follow me on Facebook and Pinterest .