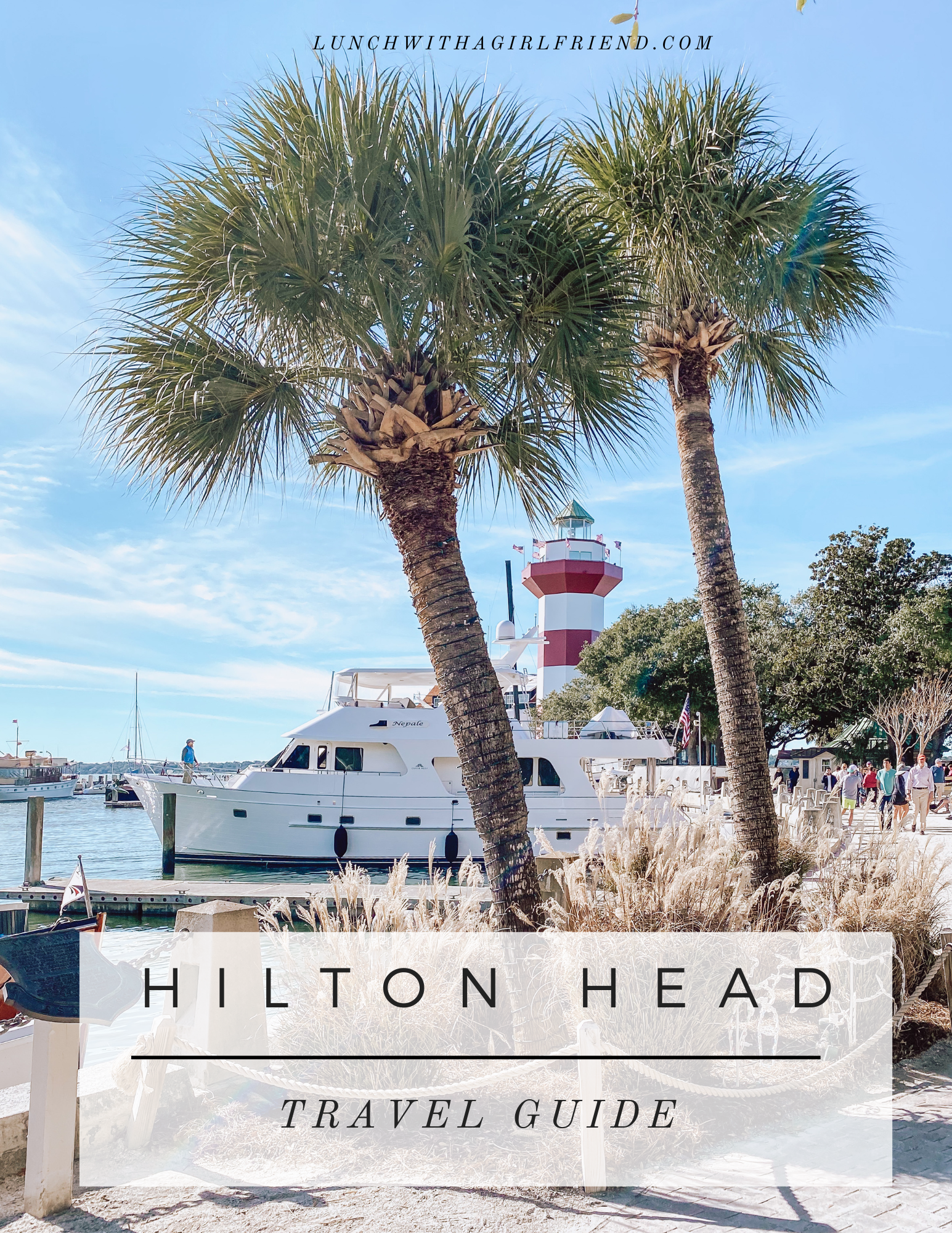 We just returned from what has become an annual trip to Hilton Head Island for Thanksgiving. Our family has spent a lot of time on Hilton Head Island since the pandemic began in 2020. Before that we had visited Hilton Head only once, when our kids were much younger. We checked it off on our list of beach vacation destinations that were within driving distance of Washington, D.C. We were trying all of the places that popped up on our radar while the kids were young and while we knew we couldn't get too far away or do more adventurous vacations. We liked it the first time we visited but I wouldn't say we fell in love with it. In the last two years it has become our go-to for a relaxing holiday. This post is all about why Hilton Head is our favorite beach vacation destination and all of the places we love to visit and what we do when we come here.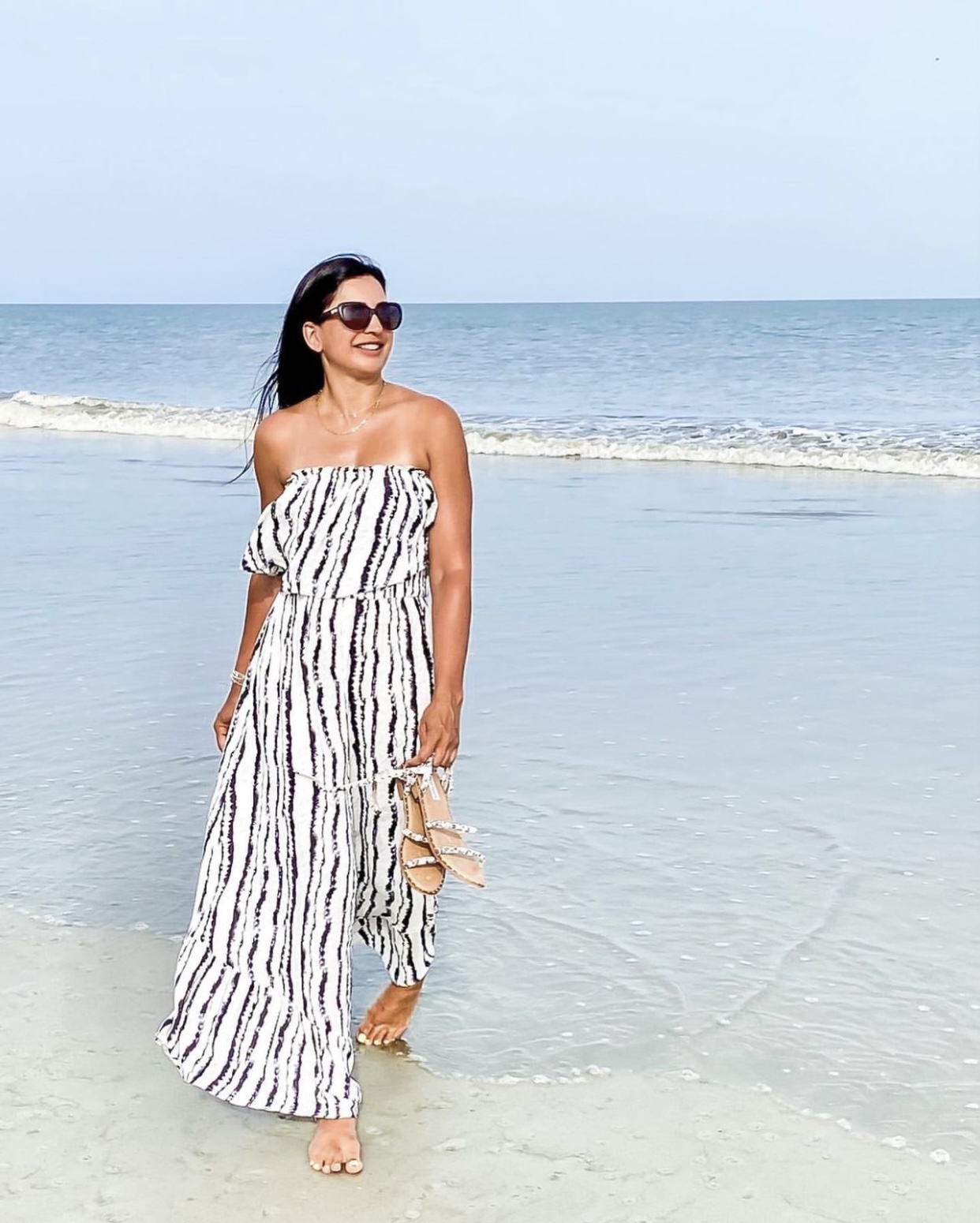 :: WHERE TO STAY
On our first visit many years ago we rented a villa in Sea Pines based on the recommendation of a friend whose family vacationed on the island annually. During our many visits since 2020 we have rented condos and houses in Sea Pines and Palmetto Dunes. We prefer Palmetto Dunes to Sea Pines because of the extensive biking trails and close proximity of the tennis and pickleball center, the beach, golf driving range, and my kids' favorite — the General Store. Shelter Cove, a popular shopping center, is just across the parkway from Palmetto Dunes and that is also easy to reach by bicycle. Everyone can hop on their bikes can get to where they want to go–we rarely use our car during our stay. Bike riding is a big part of the fun of being in Hilton Head.
Sea Pines also has extensive bike trails but the area is so large that the distance between your home and attractions within Sea Pines can be far. The Sea Pines Beach Club is quite a scene during the summer so if you choose a property nearby you'll be close to all the action. In the evenings, Harbour Town, the area near the lighthouse in Sea Pines, is a popular place to grab a bite to eat and enjoy the evening entertainment. If you are not staying within Sea Pines you have to pay to enter and often there is a long queue of cars during the summer months.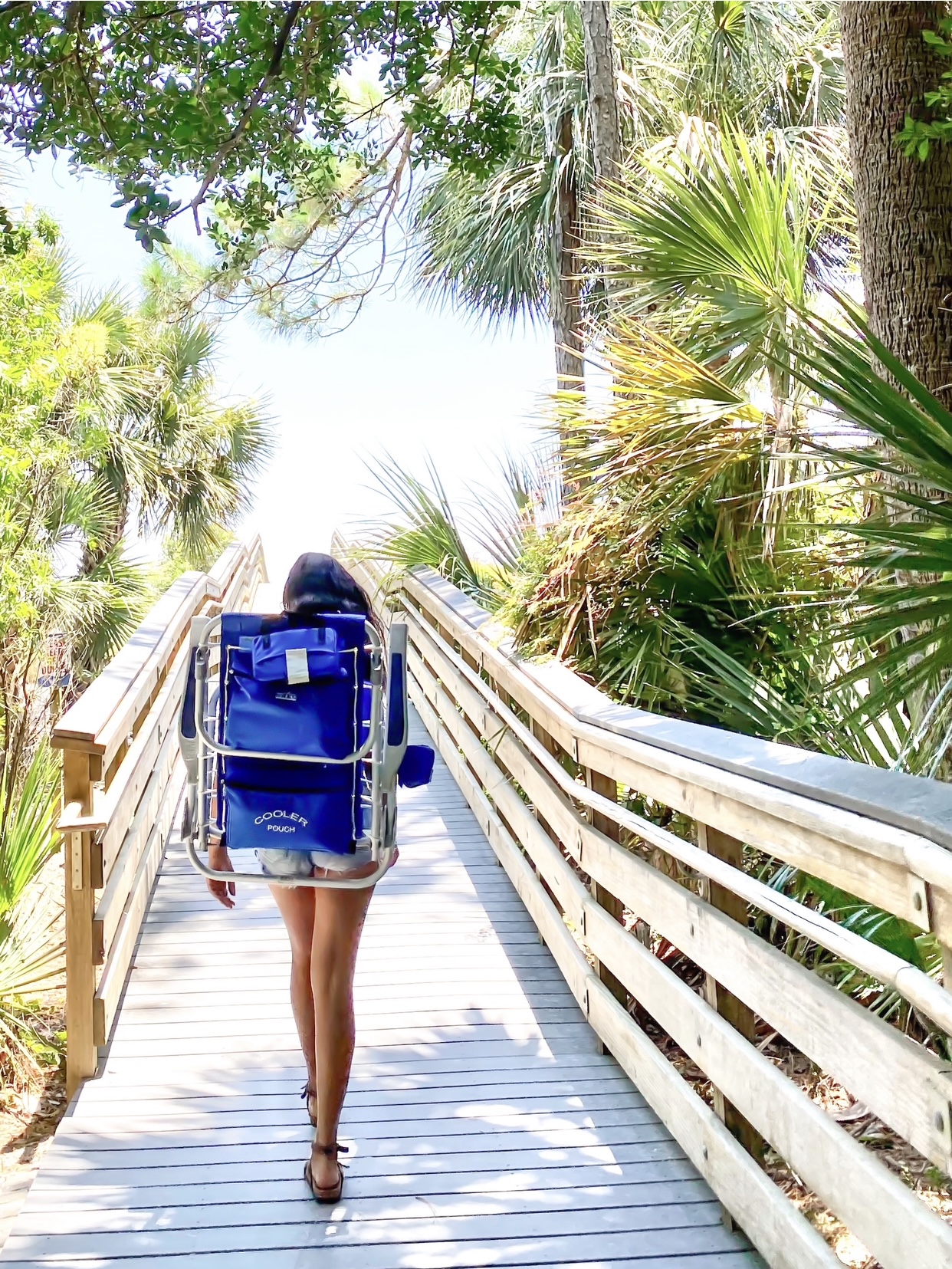 Coligny Beach is the most popular beach and therefore the busiest. That also means though that there's plenty of restaurants, bars and shops located right here. There's also public parking right across the street, which is very convenient.
There are a handful of lovely Oceanfront resorts on Hilton Head. The Disney Resort, Omni Hotel, and the Marriott Resort are all located within Palmetto Dunes.
:: WHAT TO DO
Our family has developed a love for playing pickleball in the last couple of years and it is all due to our time in Hilton Head! Palmetto Dunes Tennis and Pickleball Center has a large number of courts dedicated to the growing sport of pickleball. The Center offers pickleball lessons for first-timers but honestly watching a few YouTube videos will teach you everything you need to know. You can rent paddles and balls at the facility if you don't have your own. What we love most is that, unlike tennis, kids and adults of all ages and athletic ability levels can play pickleball together which makes it a perfect family activity for our vacation.
The resorts in Hilton Head are top-notch for tennis players. Palmetto Dunes offers clinics for players of all levels and boasts an excellent coaching staff. If you are a seasoned player, there are afternoon round robins where you can meet-up and play with others. Sea Pines is home to the Smith Stearns tennis academy during the summer months. Smith Stearns attracts top-rated juniors players from around the world.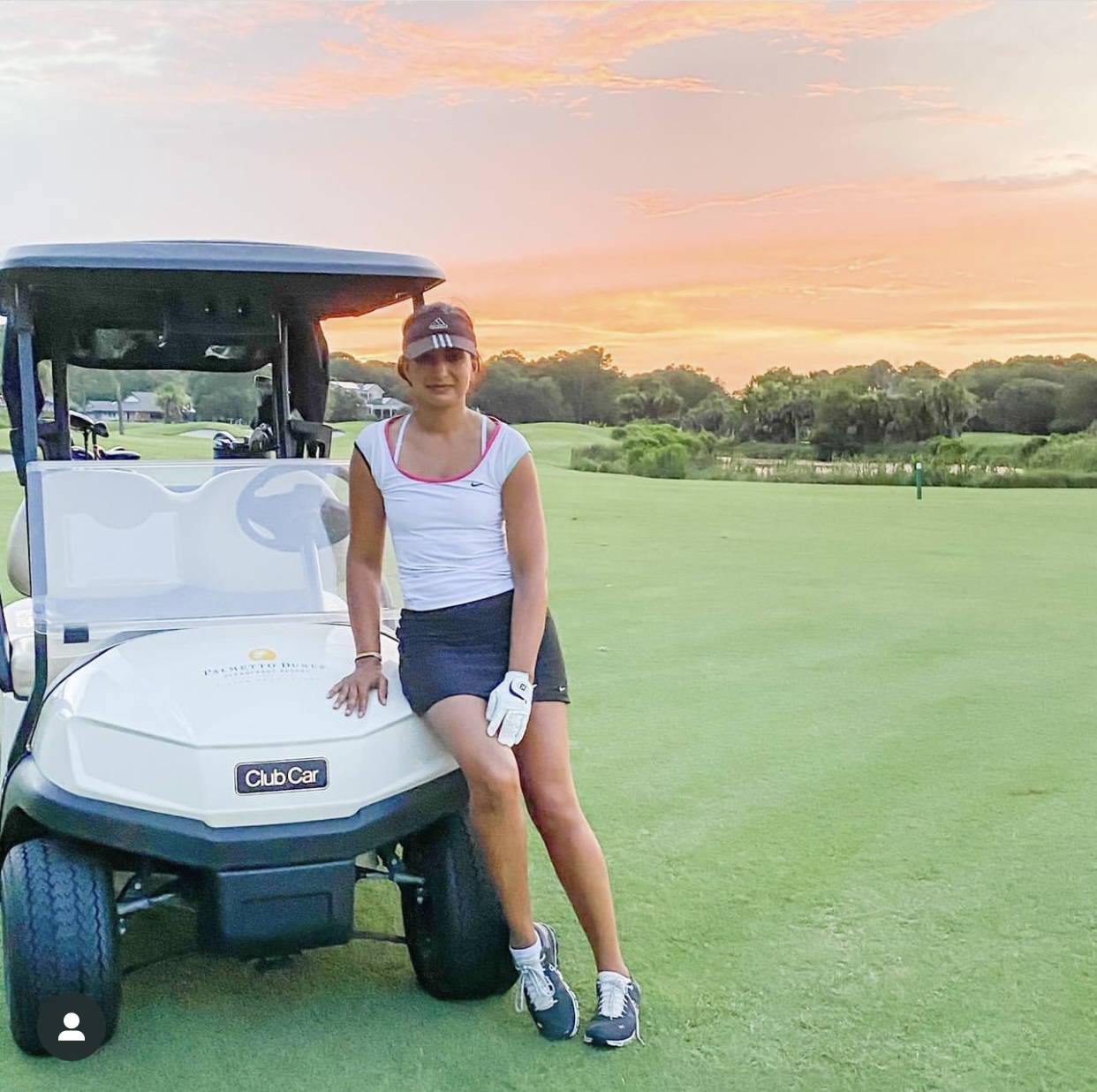 Personally, I'm not much of a golfer but we have played several of the courses on Hilton Head Island. My favorite is the Robert Trent Jones course because the 9th hole provides a spectacular sunset beach view.
One summer, my older kids signed up for surfing lessons from Forest Beach Surf and Cycle. If you want to spend more time on the water you can book a dolphin-watching, alligator tour or deep sea fishing adventure.  You can find almost any boat tour activity you could want on the island.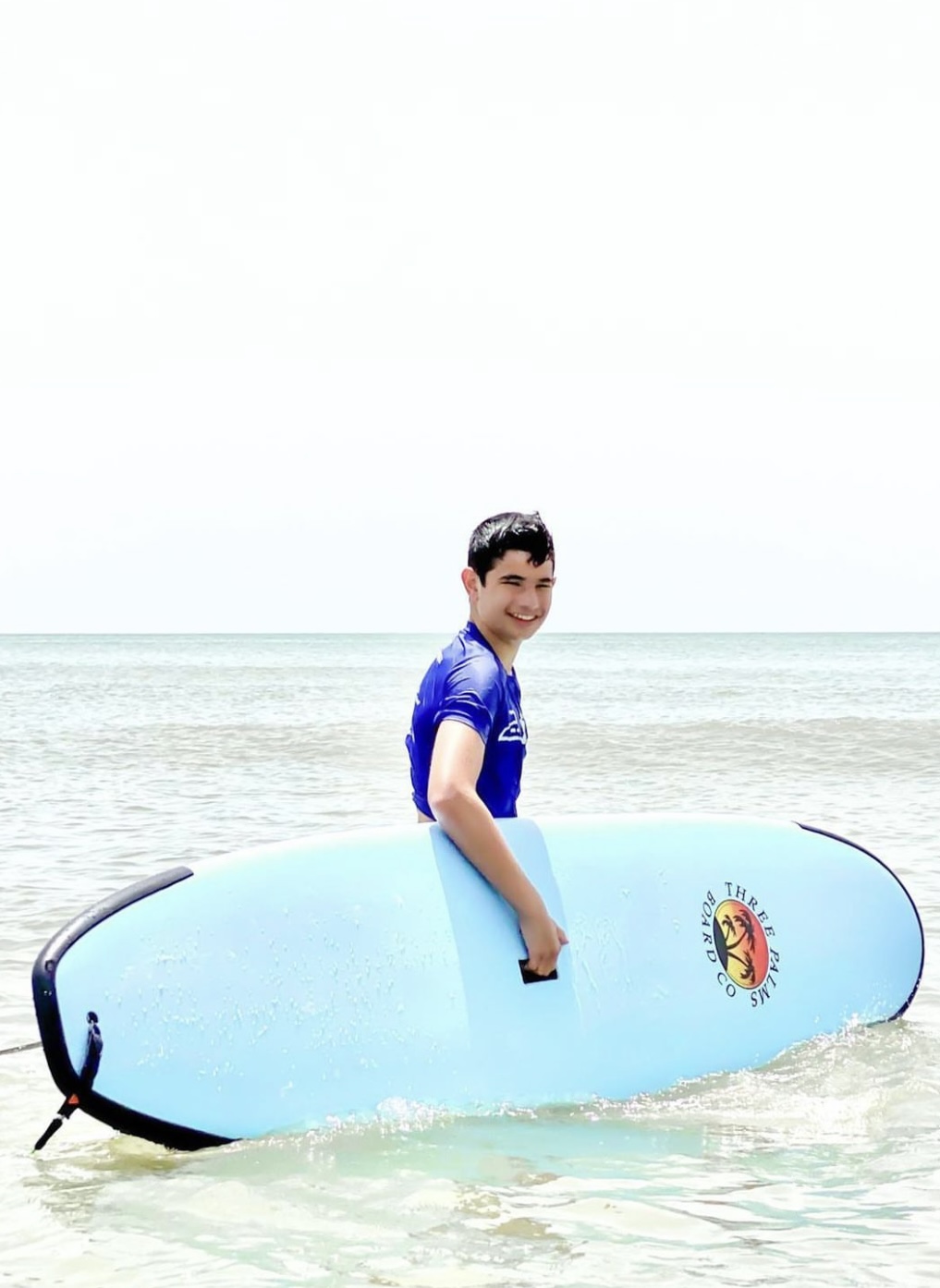 :: WHERE TO EAT
You can find just about any type of cuisine in Hilton Head but you can't leave the island without sampling southern fare. We have several favorite places we like to dine at anytime we are in Hilton Head.
Southern Fare: Low Country Backyard and Nectar Farm Kitchen
From the Sea: Fish Camp
Pizza: Local Pie
French: The French Bakery at Shelter Cove is our go-to for chocolate croissants and crepes. Go early! They sell out of pastries by mid-morning.
Al Fresco Dining: Low Country Backyard and Chow Daddy's
Pub Fare: Salty Dog South Beach
If you like this post please subscribe to receive regular email updates. Did you know that now you can follow a hashtag on Instagram? Follow #lunchwithagirlfriend. For more inspiration, you can also follow me on Facebook and Pinterest .