In honor of turning 48 today I thought it would be fun to share 48 random facts about me so you can get to know me a little bit better. I tried to come up with things from my childhood, likes, dislikes, and obsessions, and my own perspective about myself. It's a shame I'm getting so old because this is a very long list. My apologies in advance!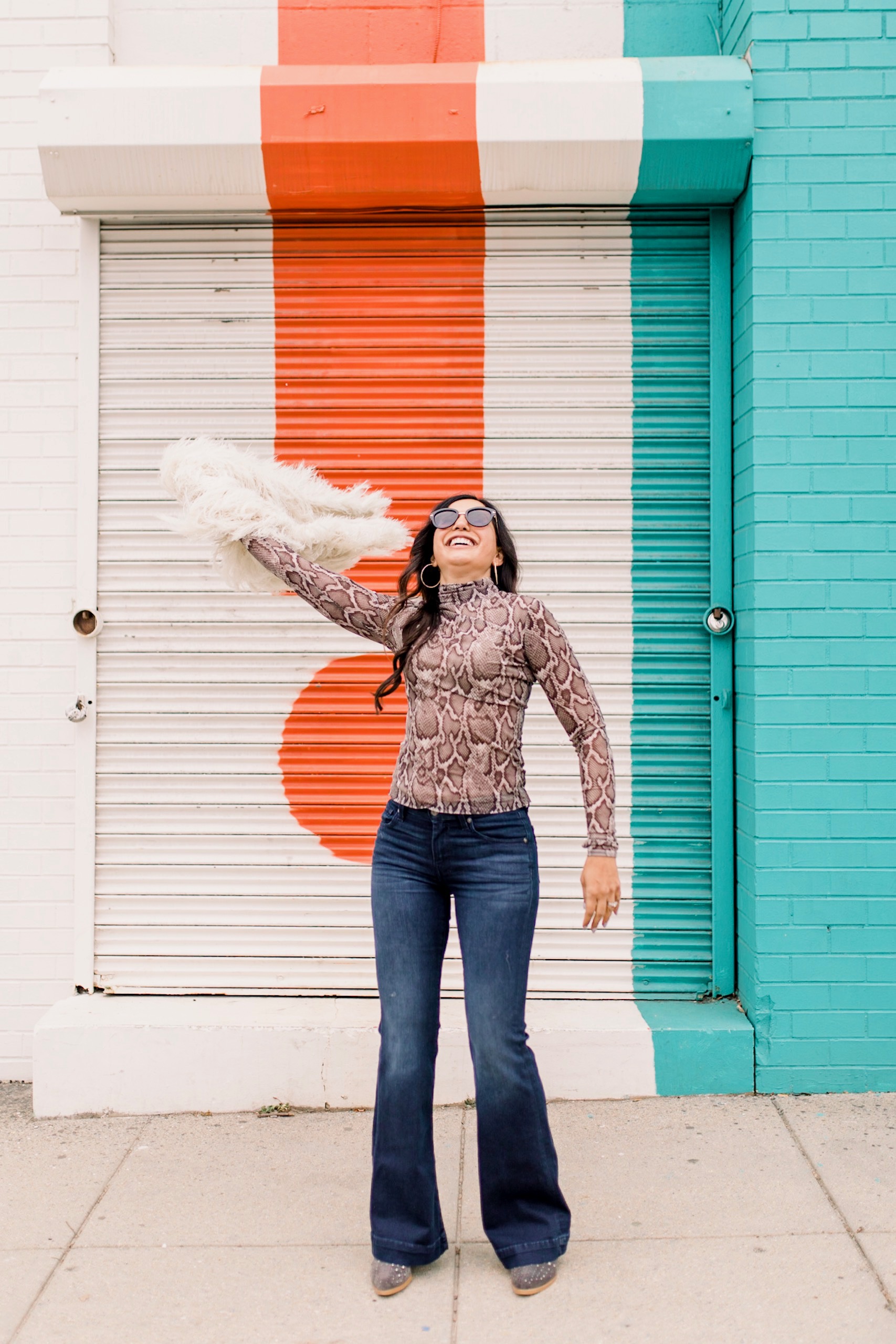 So here goes in no particular order:
I am not a coffee drinker and I don't care for eggs which means I'm not a great brunch date. But I love to go to lunch! That's why I'm Lunch With A Girlfriend.
I'm inherently social. I could have a moms night every night of the week. I'll take any opportunity to get together with girlfriends. That's what fills my cup.
My first job ever was a grocery bagger at our local supermarket. To this day I prefer to bag my own groceries because in my mind I know just how I want it all organized (the frozen items stay with the other frozen items, the pantry items go together . . .).
I met my husband when I was 22. We were introduced by one of my college roommates who was seeing his friend. We stayed together, they did not.
I lived in a Detroit suburb for the first 22 years of my life before moving to the D.C. area. I've lived here ever since.
In high school, my girlfriend and I delivered chocolate chip cookies to former Detroit Lion and Hall of fame running back, Barry Sanders. We left him a fan girl note. This was long before being a fan girl was a thing. We were ahead of the curve.
I'm the youngest of three children. I have an older sister and an older brother, they are seven and five years older than me.
I prefer chocolate to wine. I'm starting to think I'm the only mid-40s woman in America who feels this way.
I am a simple eater. I like to go to trendy restaurants because its something to do, not for the true experience of enjoying amazing culinary creations.
You'll never find me without a list! Im a planner. Lists help me organize my thoughts and free up my limited brain space. I love the satisfaction of ticking off an item on my "to-do" list.
I became catholic before I got married.
I got married September 15, 2001 — four days after September 11th — in Washington, D.C. No one could fly to come to our wedding. Some of our guests attended a funeral for one of my husband's colleagues before arriving to our wedding.
I'll take a day at the beach over a day in the mountains any day of the week. I've been cold most of my life. I'm over it.
A glass placed too close to the edge of a table causes me anxiety. I always feel compelled to push it away from the edge.
I like sleep for breakfast.
While to many I may appear to be an "over buyer" in actuality I'm an "underbuyer" of most things. I rarely have backup supplies of toothpaste or soap. Faux fur coats and underwear are my exceptions to this rule. You can never have too many of either, in my opinion.
I graduated law school but only practiced law for 15 months.
I worked on Capitol Hill for nearly a decade and now I don't pay much attention to politics.
I'm Indian but I've never been to India.
The only Indian food I like is my mom's.
My second toe is longer than my big toe. So freakish. I just googled it and it's called Morton's toe. It's a genetic trait. My daughter also has it but my sons do not.
Two years ago I had surgery on my right Morton's toe so now I only have the genetic discrepancy on one foot.
If you open my refrigerator you'll always find a box of almond milk. My kids would tell you, if it's an almond I'll eat it, drink it, or bake with it.
My favorite movie is Legends of the Fall. I'd tell you the name of my favorite book but I can't remember it. That's probably a sign I don't read enough books.
I'm a night owl by nature. I've never been an early riser. I do my best thinking late at night.
I take 30 minutes to choose a movie and usually fall asleep 30 minutes into it. Going to a movie is an expensive nap for me.
Say my name, say my name . . . . My name is really pronounced sup-nuh but because I grew up in Michigan and a's are pronounced with a phonetic short a (as in apple) so I became Sap-nuh. Please don't call me the former unless you are a blood relation. It'll freak me out.
My name means dream.
If I could live anywhere in the U.S. it would be near the beach in Southern California.
I rarely drink anymore but I will always order a drink with you. My close friends notice I barely make a dent in it.
A Moscow mule or a vodka cranberry is my drink of choice. I like to call a vodka cranberry a "red devil." I should trademark that.
I was underserved on activities as a child so now my children are over scheduled.
I gave up drinking soda in my 30s and never feel the urge to go back.
I almost moved to Minnesota for law school and after three days I moved back. See #13.
I'm 48 but in my mind I still think I'm 30.
I spent much of my COVID quarantine learning to develop and listen to my intuition.
I've been interested in clothes and style since I was a kid but would never have considered a career in it until now.
Ironically, I refused to wear dresses as a child (only jeans for me!) and was often teased by other girls because of it.
I listen to music all the time. Alternative music, specifically. Whenever I want to focus on a project or write, I turn on music and I can instantly focus on my task.
I love live music. I spent much of my hard-earned money in high school going to concerts.
Acts of service is my love language.
Clothing is my art. I don't consider myself a fashionista. I like what I like and have always had a sense of style that feels natural to express through clothing.
I'm obsessed with making the perfect chai latte. I dislike that chai lattes made by major coffee shop chains come from a box. I'm practicing creating a home brewed chai latte which is the perfect blend of Indian spiced tea and frothy almond or oat milk. I'm not high maintenance, I swear.
I love to go to sporting events anywhere I visit, but especially in foreign countries.
I prefer browsing the web to watching tv.
Dark chocolate peanut butter cups and chocolate mousse are my favorite desserts. I guess you could say I like chocolate.
I take any opportunity to get away and travel. I begin to feel restless if I don't get away every couple months. I'm always up for jumping in the car and going someplace.
I love playing cards and games. Yahtzee anyone?
If you like this post please subscribe to receive regular email updates. Did you know that now you can follow a hashtag on Instagram? Follow #lunchwithagirlfriend. For more inspiration, you can also follow me on Facebook and Pinterest .