Mother's Day is almost upon us. If you are shopping for your mom, another mother, or really just want to give your husband/spouse/significant other some ideas for YOU (no judgement here) then check out the list below.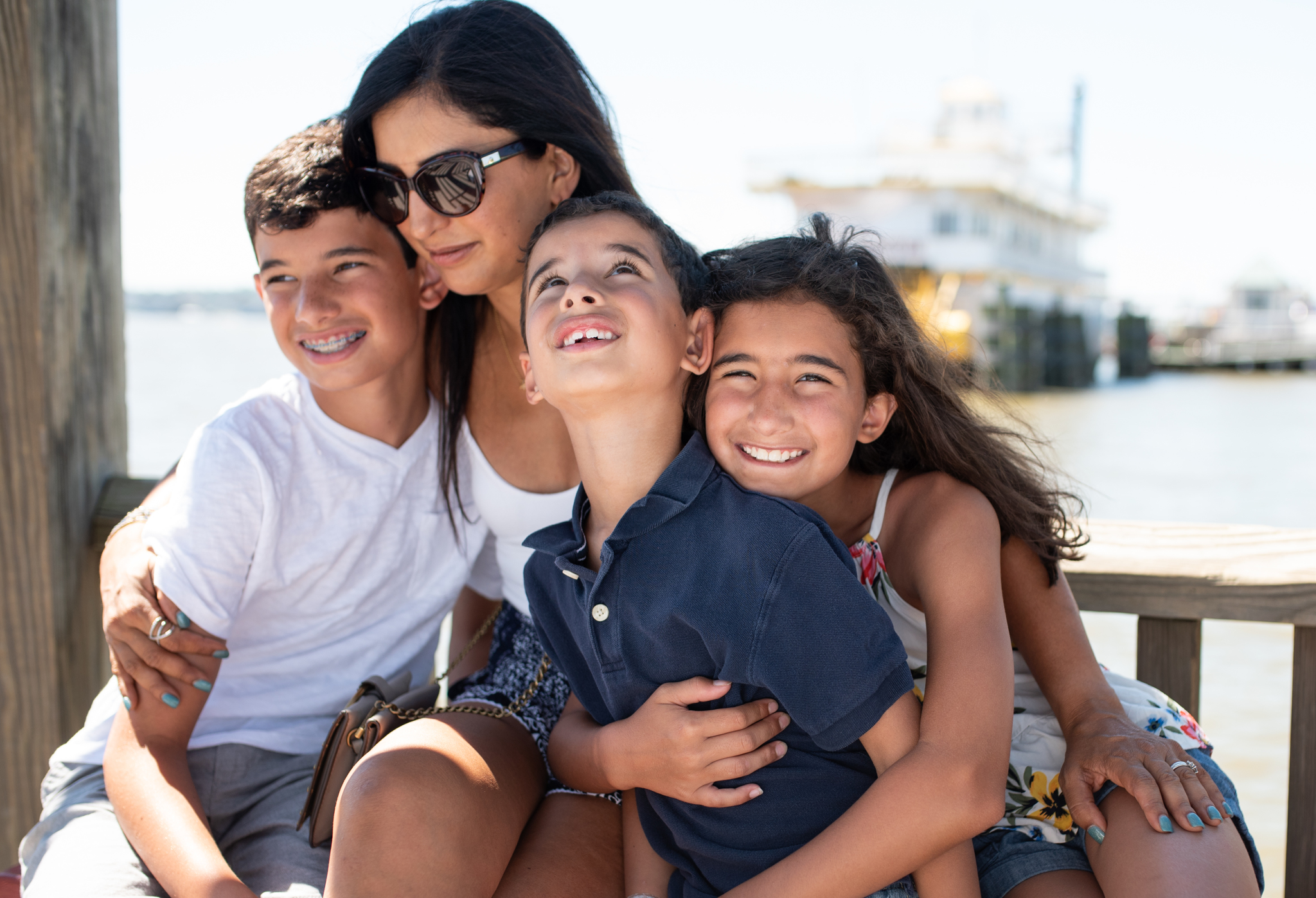 Initials Necklace
I love to wear a simple gold pendant necklace with my initial on it. Oversized, sideways initial block pendant necklaces have been popular lately. This would make a perfect gift — get one with her first initial — to go with all her summer outfits. This is the splurge version but you can find an inexpensive version here too which might be an affordable gift for the kids to buy for mom.
Monthly Gift box
You'll be husband/boyfriend/spouse of the year and the mom in your life will be stoked to get a bottle (or two) of wine delivered to her doorstep each month with this monthly subscription. If wine is not her thing, there's also a monthly flower delivery that will keep her smiling all year long. BloomsyBox and Urbanstems are two monthly flower delivery subscriptions that I have heard great reviews about.
Neck Scarf
Neck Scarves are very popular right now but they're also so classic and chic. There are so many fun and beautiful and classic neck scarves out there . I love this one and this one, both are under $30.
Clifton/Gallup poll Test
Admittedly, this gift idea is a little outside the box but I think it's a great gift idea for anyone and may be the ideal gift for a mom especially. A lot of women make career changes during their child-rearing years to balance the demands of family and career. The Clifton/Gallup poll test is a 30-minute online personal strengths assessment test. Within minutes of completing the test you'll get an online report of your top five personality strengths. Why is this important? Because by understanding what you do best you can maximize your career potential whether it be in the continuation of your career, making the leap to a new venture, or even starting your own business. The test is $50 and it can be purchased here. I recently took the test and I was amazed by how accurate it was in pinpointing my strengths.
Buy Her A Brunch Outfit
Get her ready for summer and buy her an outfit to celebrate her special day. An eyelet dress is timeless and perfect for the season. Lace Up espadrilles are trendy and the perfect complement to her Mother's Day dress. You can find a great, inexpensive pair here and from personal experience I can say they ship really fast. Then take her to brunch with the family.

Photography by Julie Ciatti
If you like this post please subscribe to receive regular email updates. Did you know that now you can follow a hashtag on Instagram? Follow #lunchwithagirlfriend. For more inspiration, you can also follow me on Facebook and Pinterest .