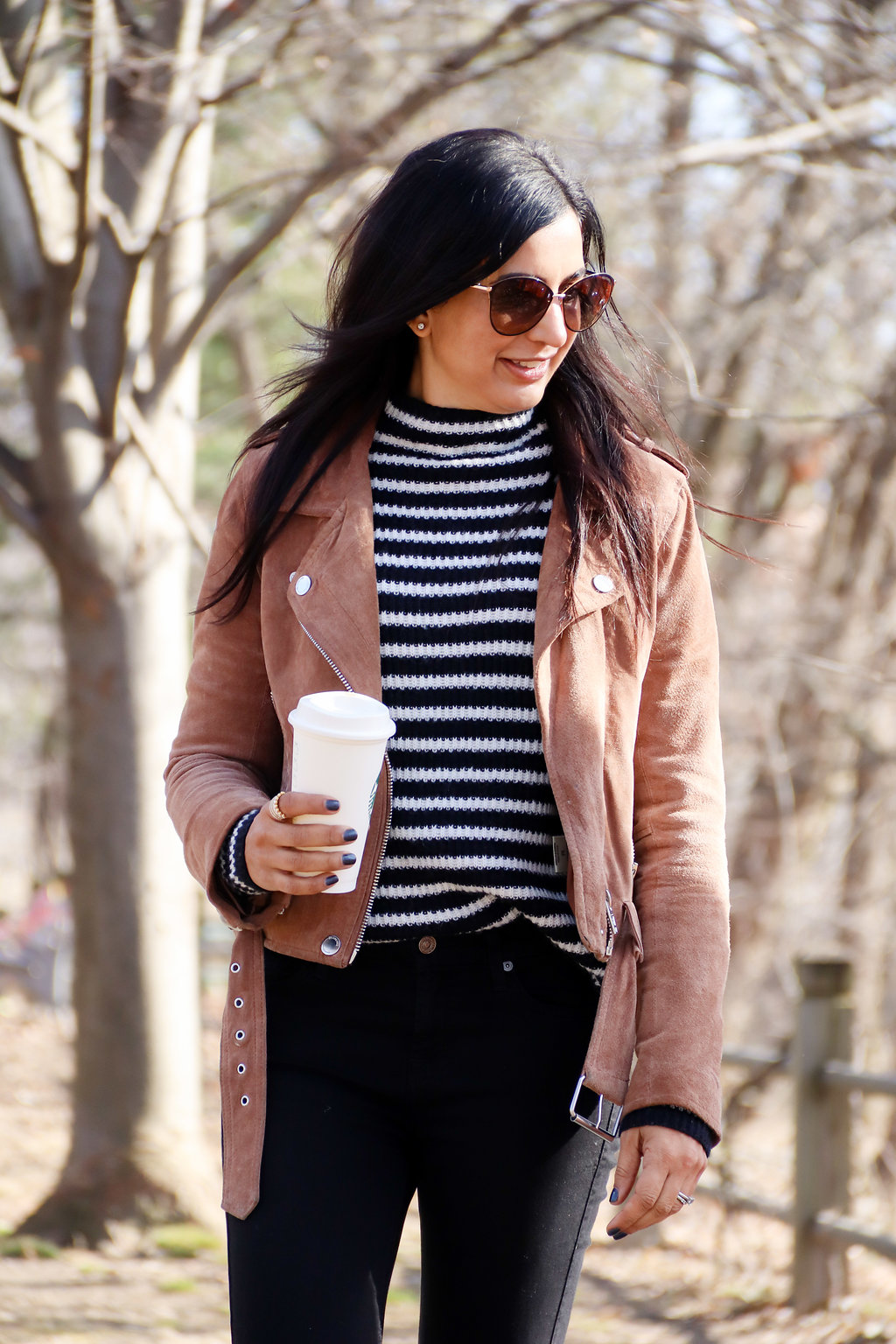 Let's face it — when it comes to winter clothing most of us have a lot of brown and black in our closet.  I have a lot of both and I used to be very uncomfortable wearing the two colors together. I couldn't figure out if I should wear brown shoes or black shoes and if the purse or belt would have to match the shoes. All vexing questions that were just too much trouble to figure out so I just avoided that color combination altogether. I came back to it recently and I've figured out a couple of ways to make brown and black work together. Let me show you how.
The easiest way to make this color combination work for you is to pair it with a neutral print — like snakeskin! I've already professed my love for snakeskin in this post. In 2018 it's one of the hottest trends going for fall. A neutral print like snakeskin or leopard makes it easy to wear brown and black together because then the color combination really makes sense. You can mix and match your brown and black accessories any way you see fit.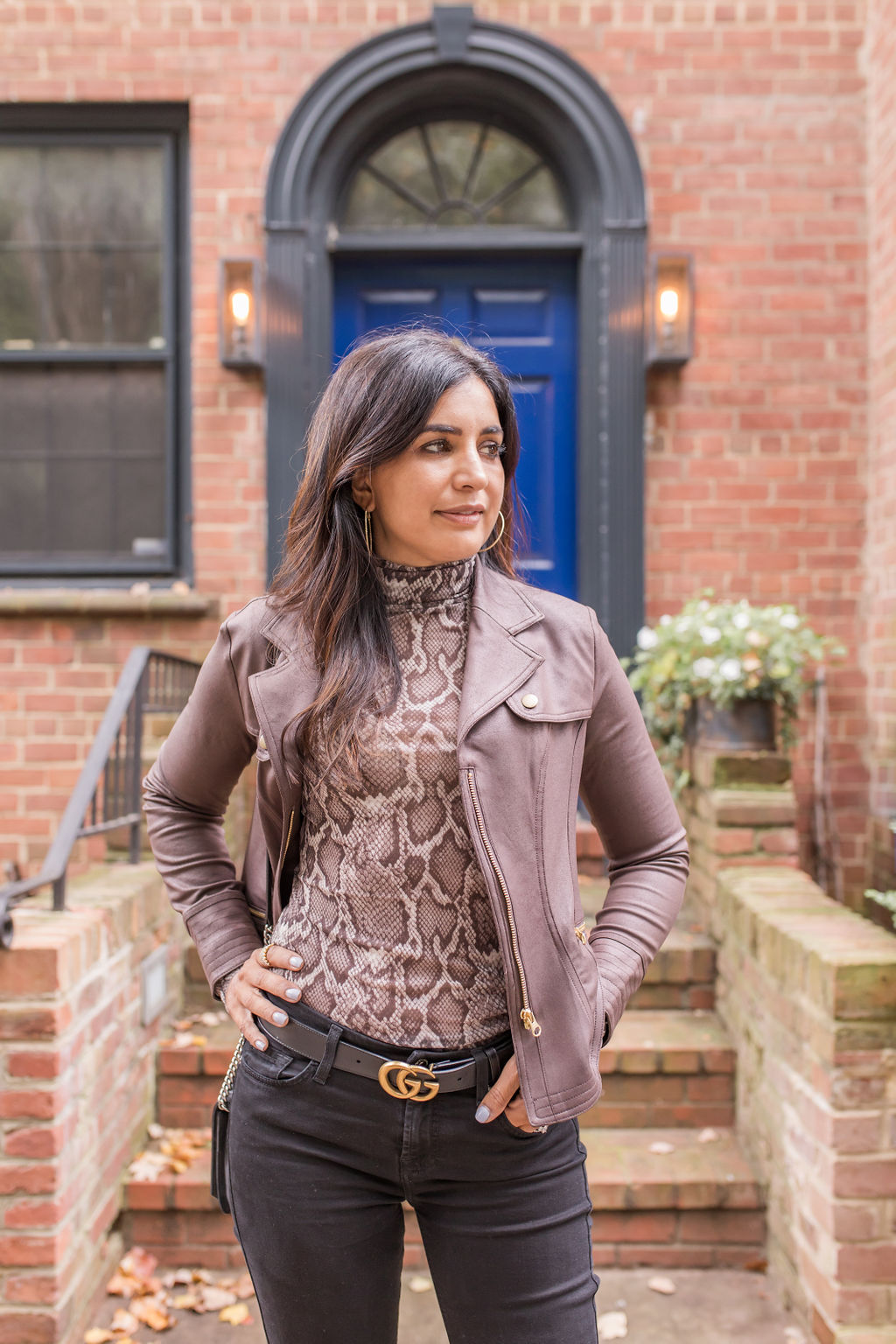 Snakeskin Turtleneck (similar) here | Jacket | Jeans | Belt | Purse (similar) here
Second, try pairing black and brown with beige — it won't feel as daring and it's a good way to dip your toe in to this color combination. It also helps if the individual pieces in your outfit are either dressy or casual to help make the overall look cohesive. Give it a try!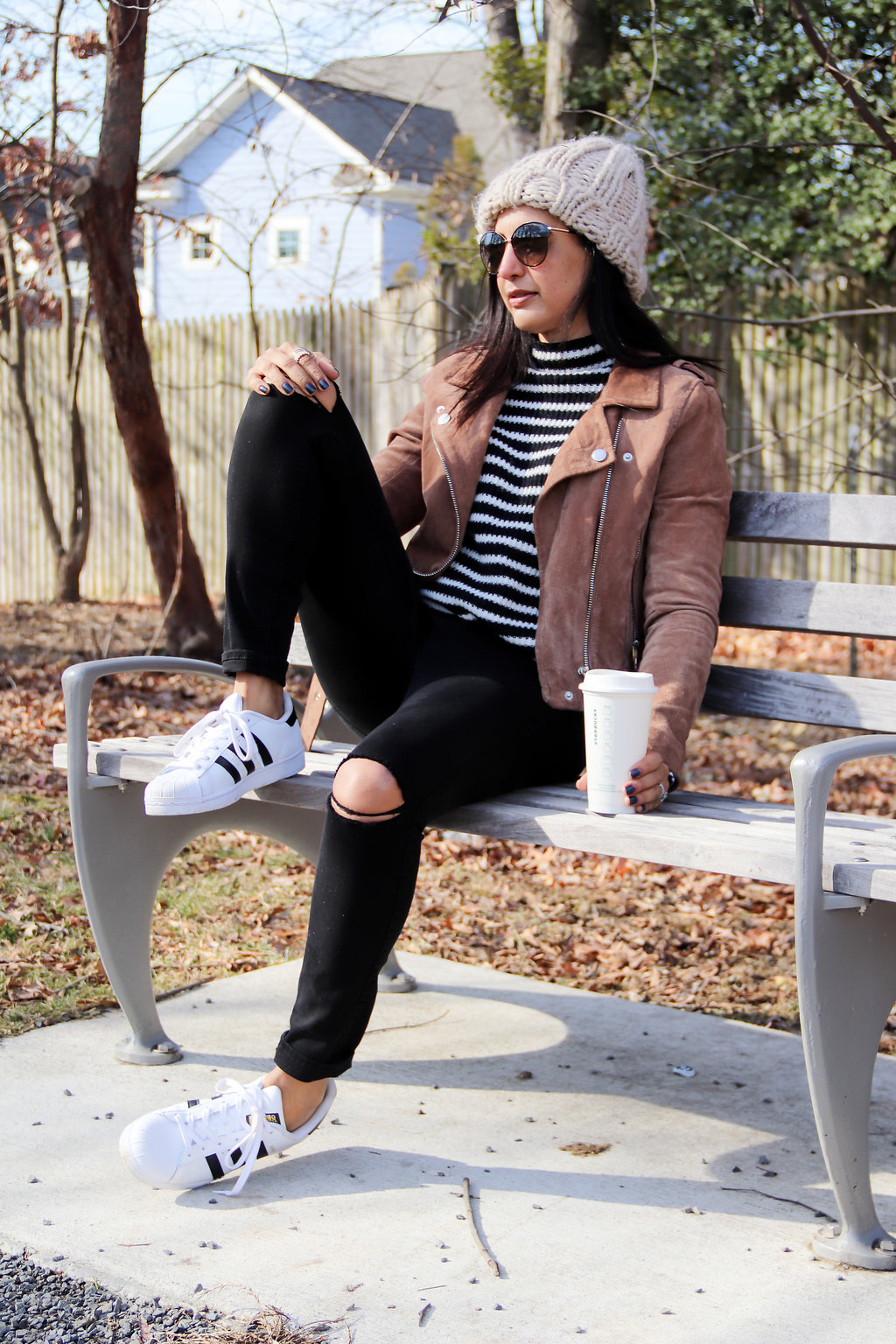 Sweater (old) similar here, here, and here | Suede Jacket | Jeans | Sneakers | Beanie (similar) here
-Shop this Post-
If you like this post please subscribe to receive regular email updates. Did you know that now you can follow a hashtag on Instagram? Follow #lunchwithagirlfriend. For more inspiration, you can also follow me on Facebook and Pinterest .