I've got Europe on my mind again. I am very fortunate to have the opportunity to travel to Europe multiple times this year. This is an unusual year and I like to think I'm making up for all those years when my babies were small and our big summer trip was a long car ride to the beach with kids alternately throwing up in the back of the car!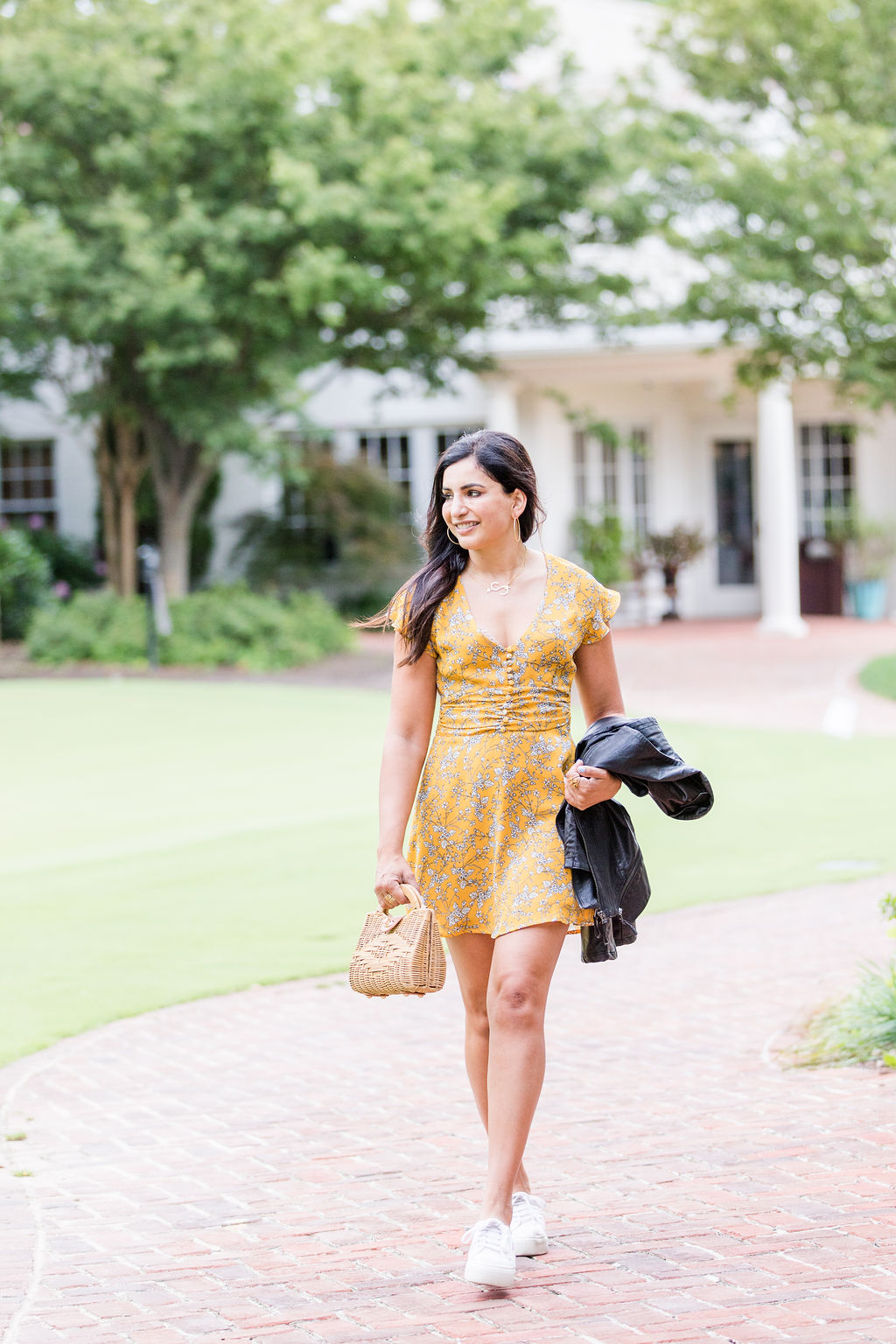 In less than two weeks I will be in Amsterdam (with my daughter for soccer training) and then we fly to Prague and Berlin (to meet the rest of our family for a summer vacation). When it's all said and done I will be gone for almost two and a half weeks. I like to pack light so I've already started thinking about what I will wear and how to be as efficient as possible in my packing for such a long trip. And, of course, because we are going to Europe I want to be as stylish as all the other Europeans.
In Europe you don't see women wearing shorts on a hot summer day like you do here. Dresses, skirts, and capris are the order of the day — even for women riding mopeds! One thing I noticed in our trip to Paris earlier this year is that Parisians dress very simply and chicly. A wrap dress, a leather jacket or blazer for cool mornings and evenings, and a pair of sneakers are all you need to look like every other Parisian woman going about her business. It's a comfortable look especially when I think about all the miles of cobblestone we will be trekking over. A leather Moto jacket over a dress not only adds dimension to the outfit by juxtaposing a casual piece over a dressier piece but it will also serve to keep me warm on cool summer evenings. Amsterdam and Berlin will likely have cooler temps than in Prague so dressing in layers is the goal here. This is the look I have in mind and there's no reason not to adopt this summer style to wear at home too!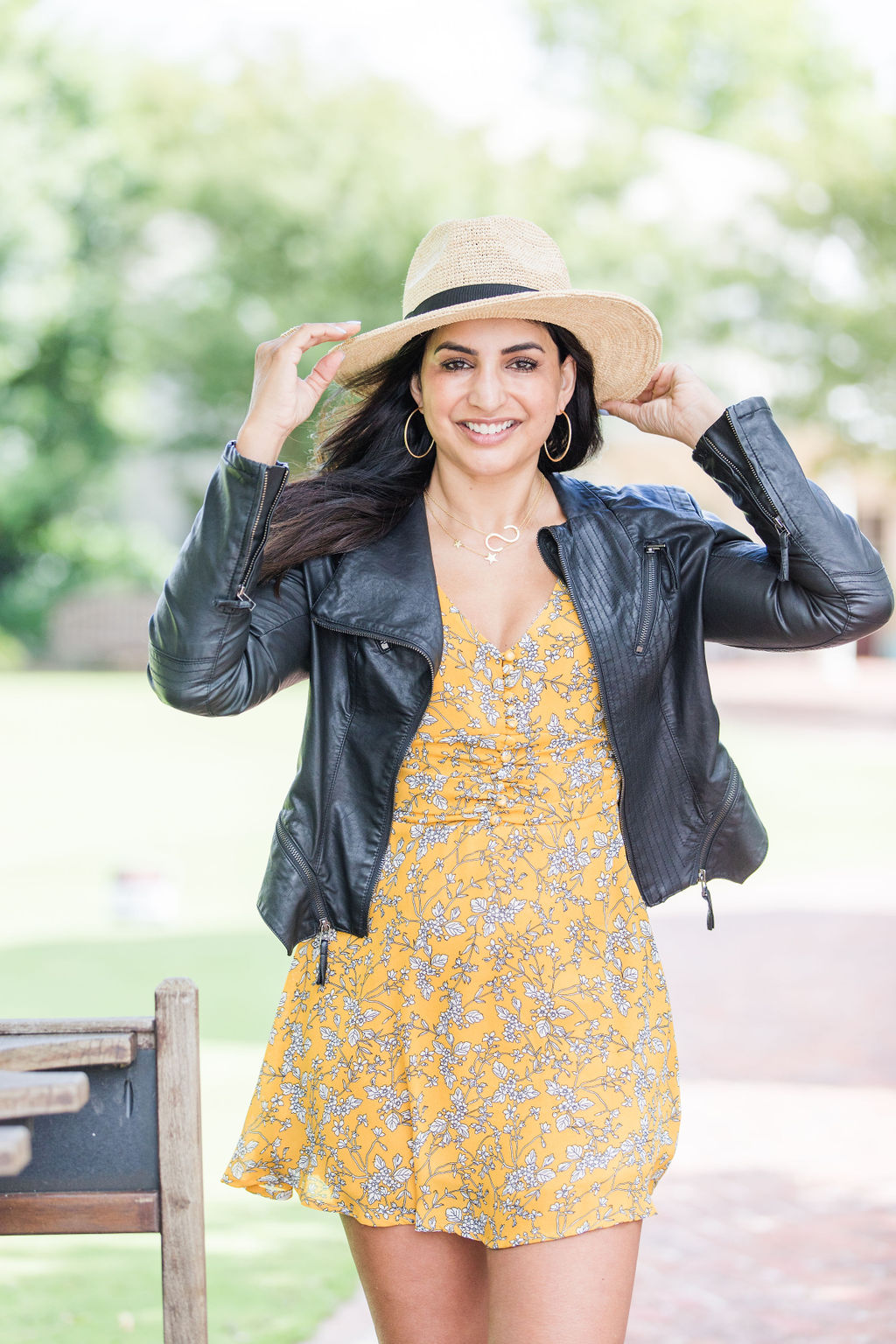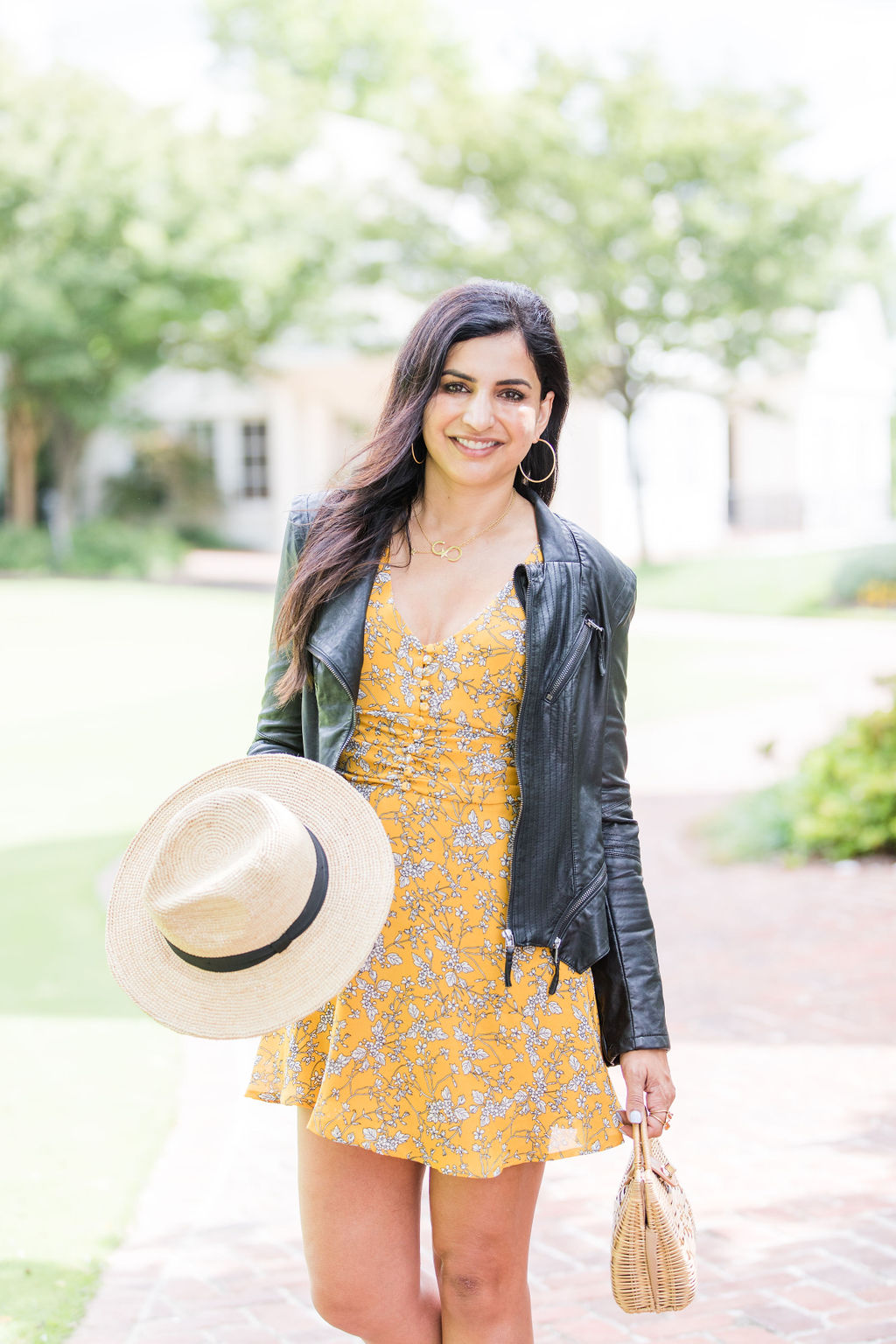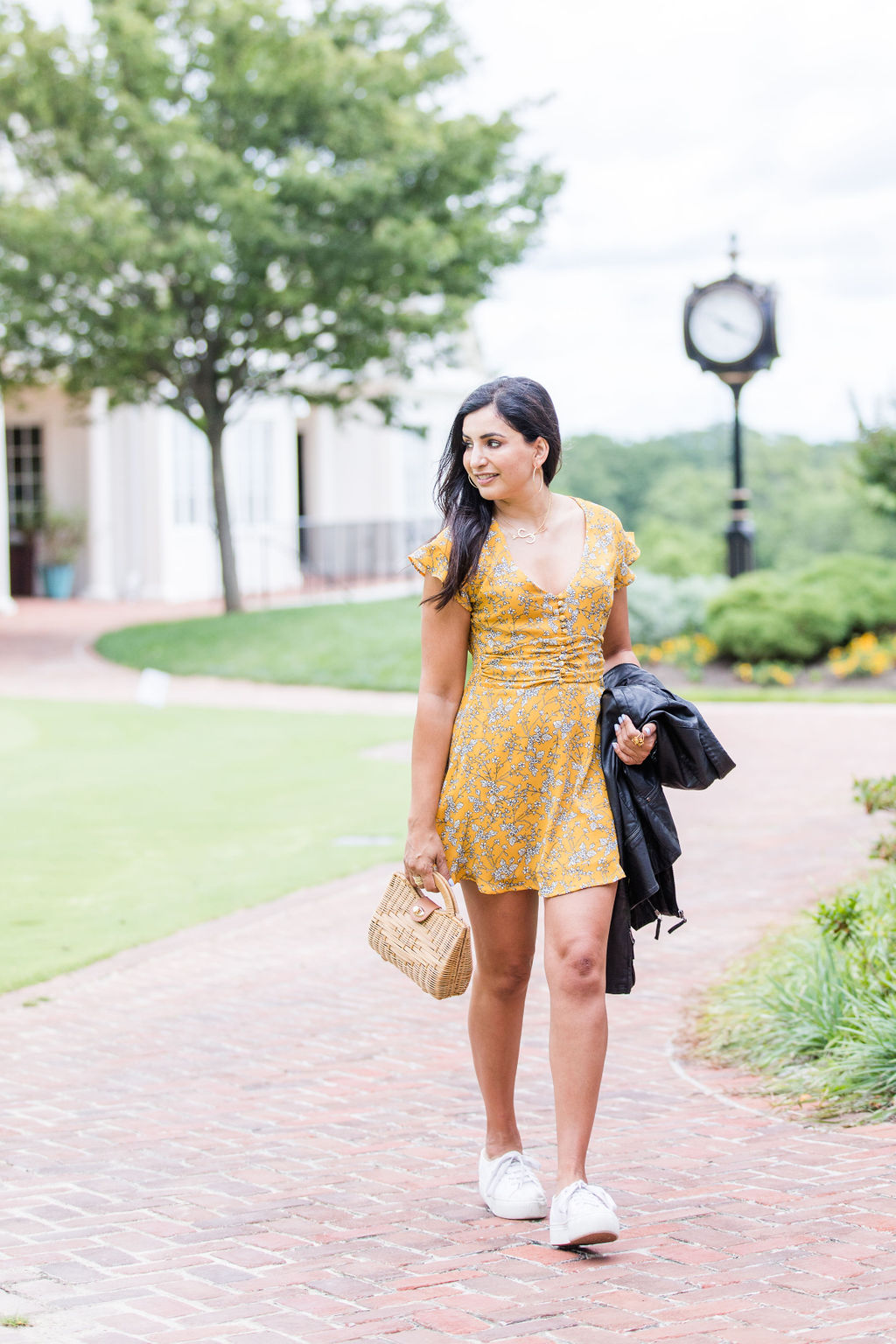 Outfit Details: Dress | Moto Jacket | Star Necklace | Initial Necklace | Sneakers
-Shop this Look-
If you like this post please subscribe to receive regular email updates. Did you know that now you can follow a hashtag on Instagram? Follow #lunchwithagirlfriend. For more inspiration, you can also follow me on Facebook and Pinterest .