Jeans are such an important part of my wardrobe and I'm sure yours too. The style of the jean is an important factor when you make your next denim purchase. Since I wear jeans almost daily it's one area where I'm willing to splurge on a more expensive brand or try a new trend because I know I will wear them often. Because there are so many denim options available and the trends have changed, I've been hearing from readers that it is overwhelming to know what to buy. So today is all about styling tips for the more recent trend: wide and straight leg denim.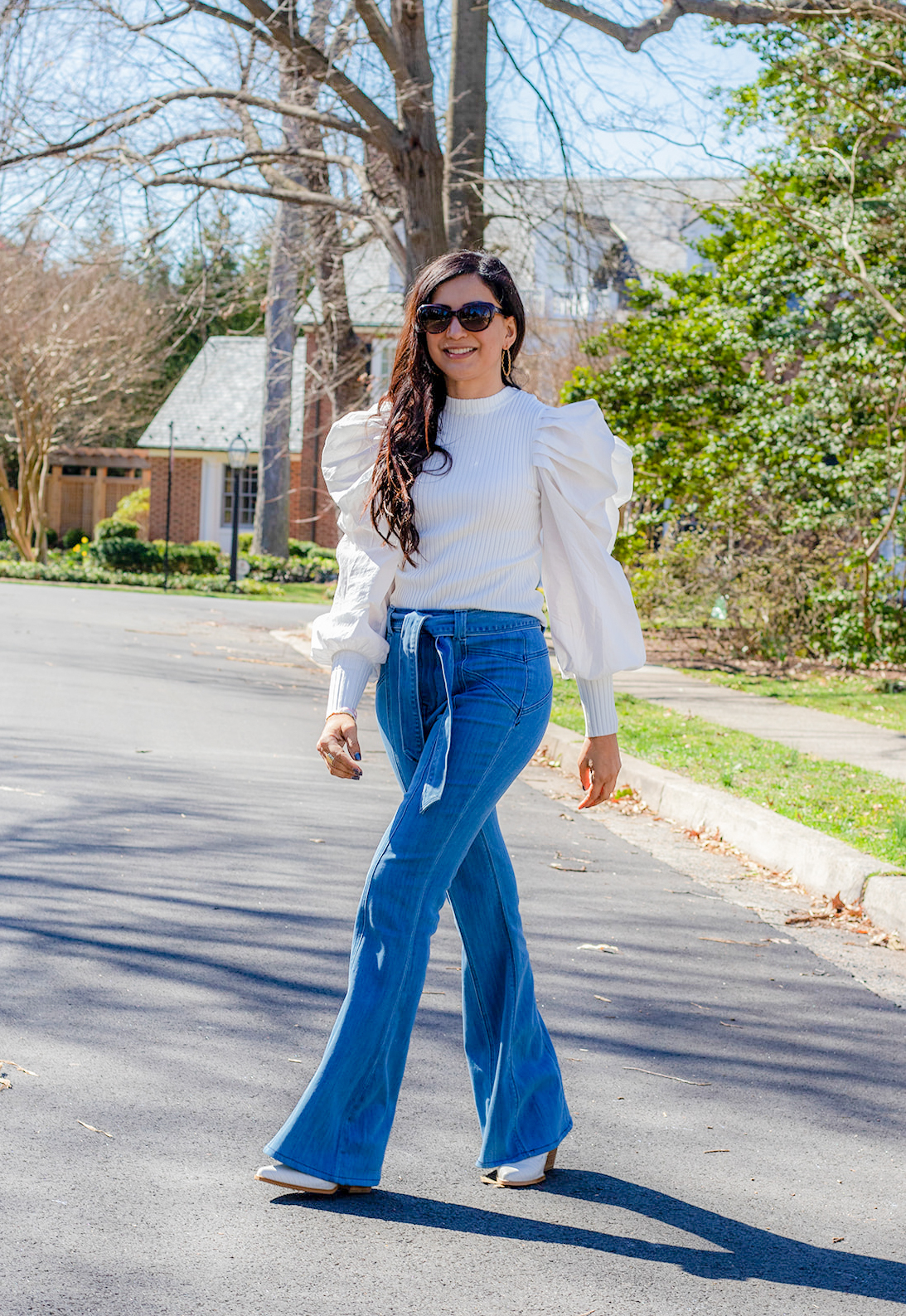 :: WIDE (OR STRAIGHTER) LEG VS. SKINNY JEANS
For a long time skinny jeans were all the rage but in the last few years wide leg styles have made a resurgence in popularity. A dear reader asked recently, "Can I still wear my skinny jeans or should I ditch them?" She then went on to say that with her height and frame she still prefers her skinny jeans because they emphasize her lean legs. The answer is yes, you can still wear your skinny jeans! If you are looking to update your wardrobe, however, it might be a good time to try a trendier style. And also consider that some trends can be modified for your body type. "Wide" doesn't have to be super wide. A straighter leg style is still on trend. For me personally, I don't choose really wide leg jeans. I have a curvy hourglass figure but I am narrow so the pant leg needs to balance the width of my hips or else I begin to look bottom heavy (and I don't think anyone wants that). Likewise, if you are on the shorter side, a cropped straight or wide leg pant might be better for you proportionally so the heaviness of the pant doesn't overwhelm your frame.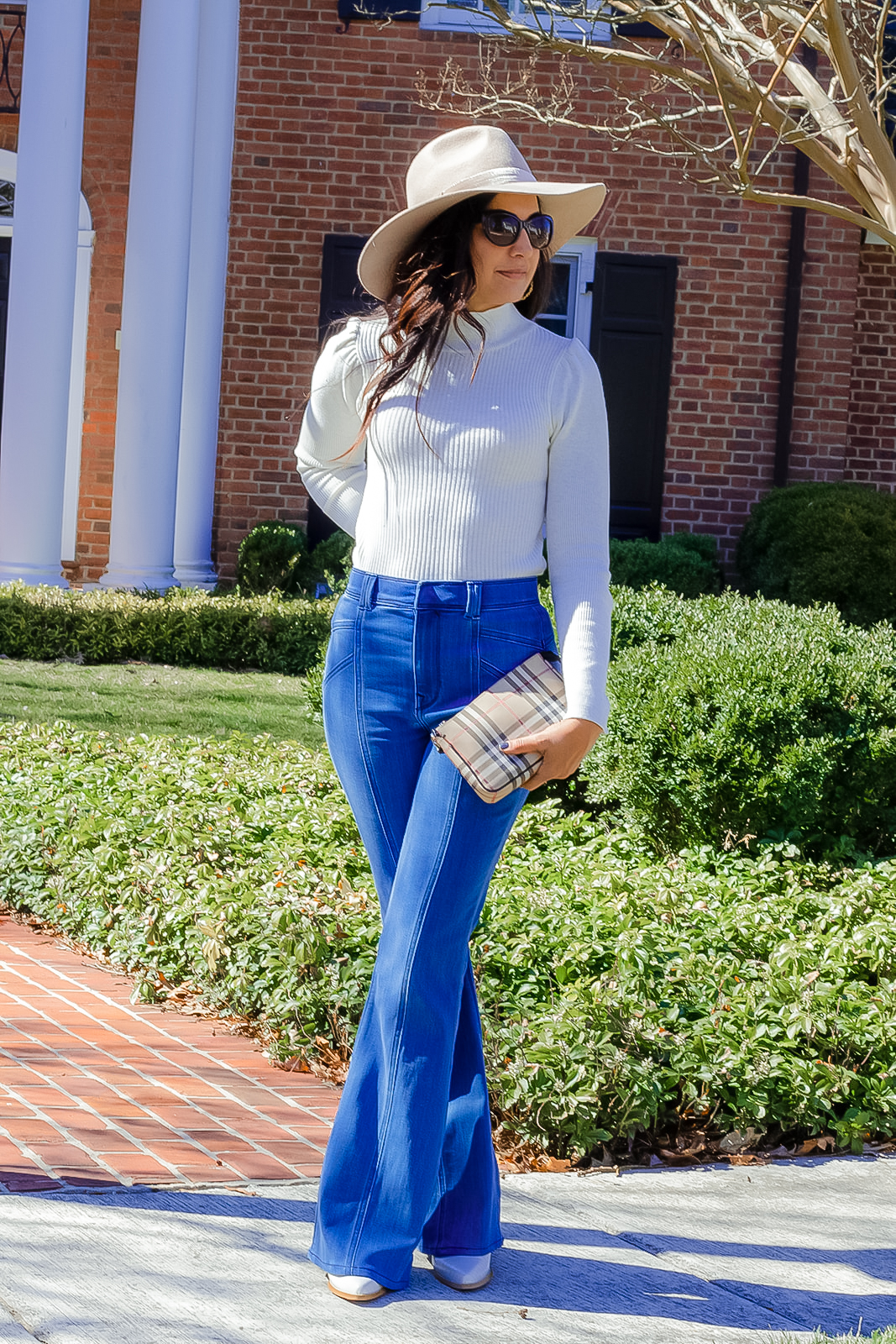 :: I'M CONFUSED. SHOULD I BUY STRAIGHT OR WIDE LEG DENIM?
Both straight and wide leg pants are trending. The style that's best for you depends on your body type. If you are nervous about trying this trend, go conservative and choose a pant that balances the proportions of your body. My hips are the widest part of my body. For someone else it might be the shoulders. Choose a pant leg that is not wider than the widest part of your body.
:: LENGTH MATTERS
The length of your pant leg definitely matters as you get into wider leg styles. The volume of wider denim styles can add weight to the bottom half of your body. If you are on the shorter side adding all that weight to your bottom may not be desirable. That's when a cropped style that reveals ankles or an ankle booty can be a flattering way to wear this trend. If you are blessed with height and are on the leaner side, you can probably get away with a wider pant leg. Wide pant legs can be especially flattering on a straighter figure. If you are unsure or fall in the middle, add a belt to create a waist and emphasize a narrow middle.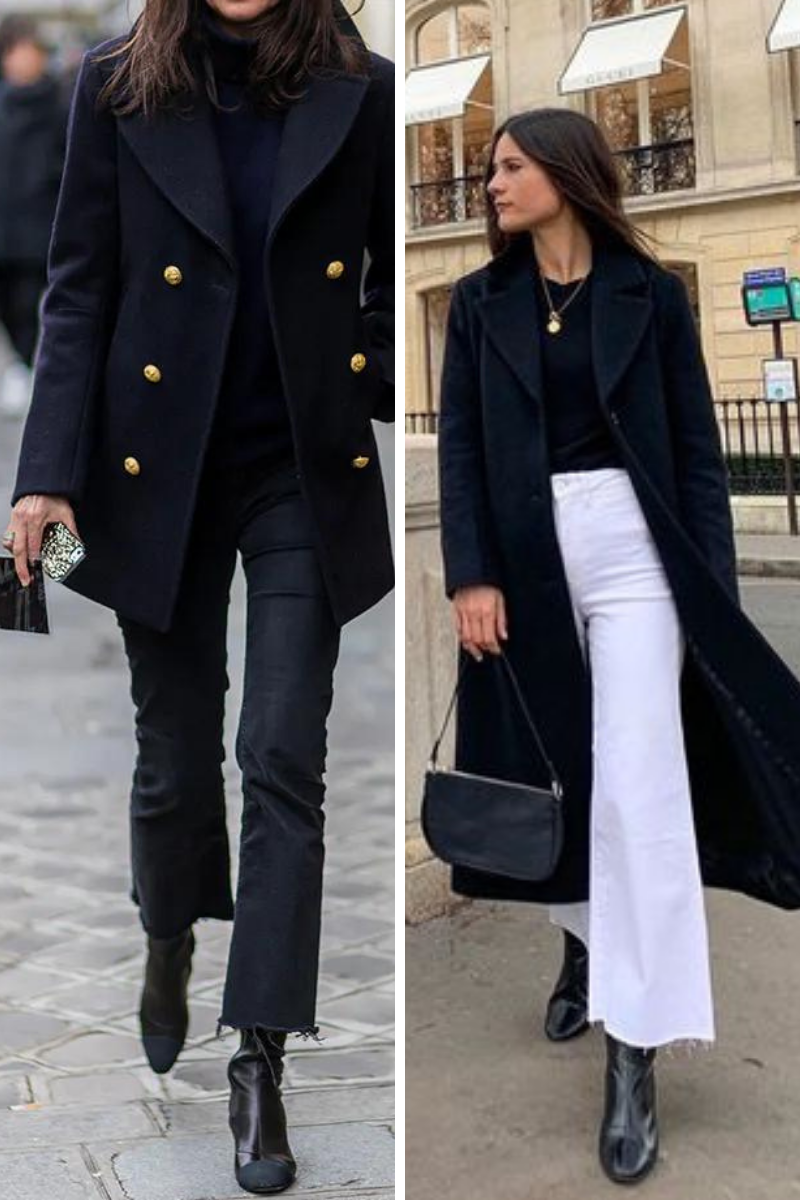 If you like this post please subscribe to receive regular email updates. Did you know that now you can follow a hashtag on Instagram? Follow #lunchwithagirlfriend. For more inspiration, you can also follow me on Facebook and Pinterest .