I don't often write about my creations in the kitchen, because let's be honest here, I love clothes more than I love food. But I am a huge fan of acai bowls. I like to treat myself to an acai bowl for lunch or an afternoon snack whenever I can. But at over $10 a bowl at my favorite local smoothie shop, I figured I could probably just as easily make one at home. So after doing a little research I gave it a go.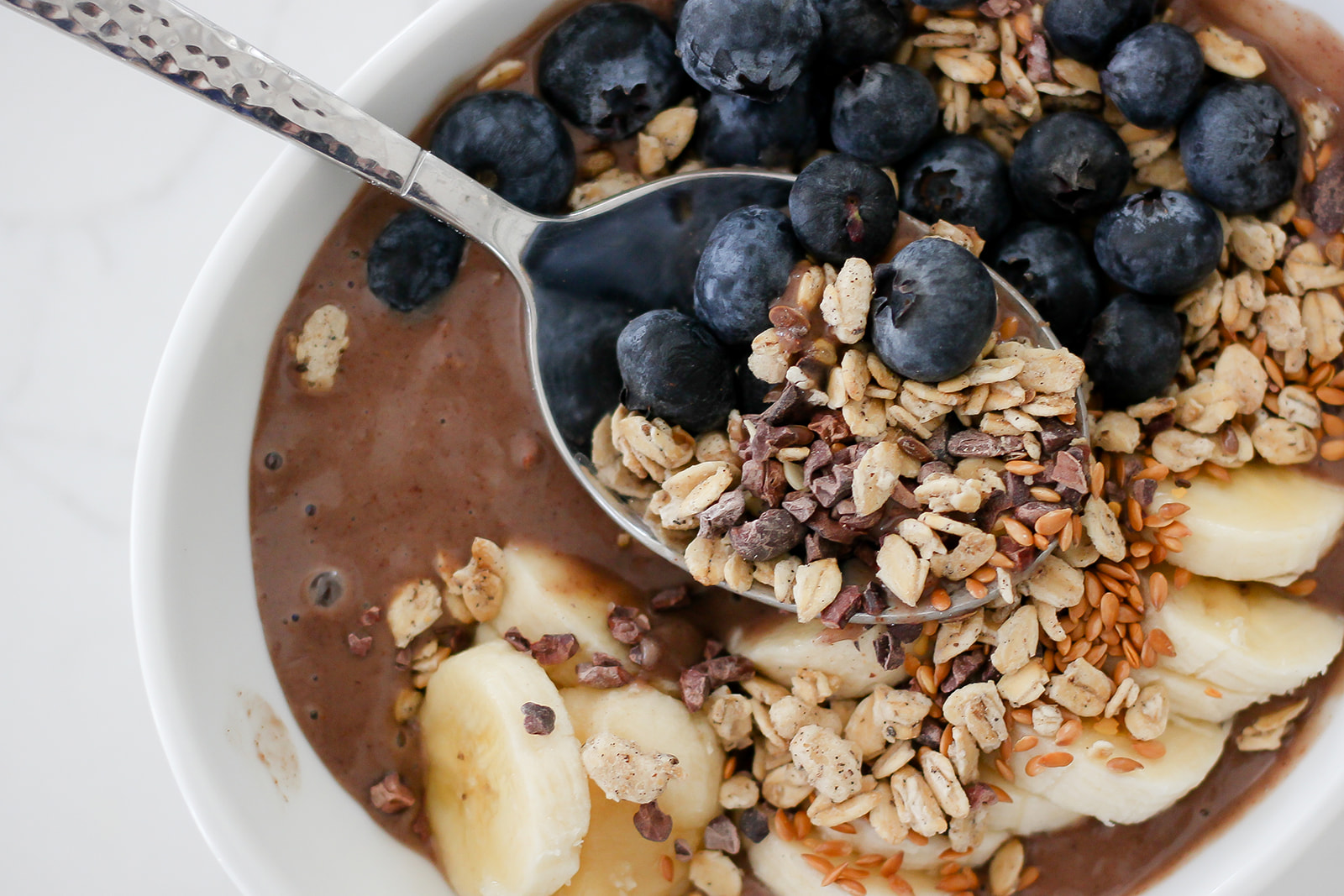 So I've been watching the acai bowl makers at my favorite smoothie joint very carefully and I felt convinced that the magic they were making could easily be recreated at home. I just needed to find out how to get my hands on some acai. Whole Foods was my first stop in my search for the elusive berry. As it turns out, frozen acai packs, manufactured by a company called Sambazon, are sold in the frozen section at Whole Foods. Amazon sells a similar product. Not too shabby.
So you might be wondering what the big deal is with acai. Acai, (also known as the Amazonian Palm Berry), is an antioxidant superfood known for its healing, immune-stimulating, and energy-boosting properties. You can read more about the health benefits of acai here. For me, it's a great tasting smoothie and an alternative to my favorite green smoothie.
When I make an acai bowl, I combine one packet of Sambazon frozen acai with a frozen banana, a tablespoon of almond butter (or nut butter powder), and a 1/4 cup almond milk (or your favorite type of milk) in my vitamix. I also add a scoop of collagen powder to the mix. I wrote about why I began using collagen powder a few weeks ago, you can find my post here if you missed it. I always have frozen bananas on hand. As my bananas get overripe, I peel them from their skin and place them in a ziplock bag that I store in the freezer.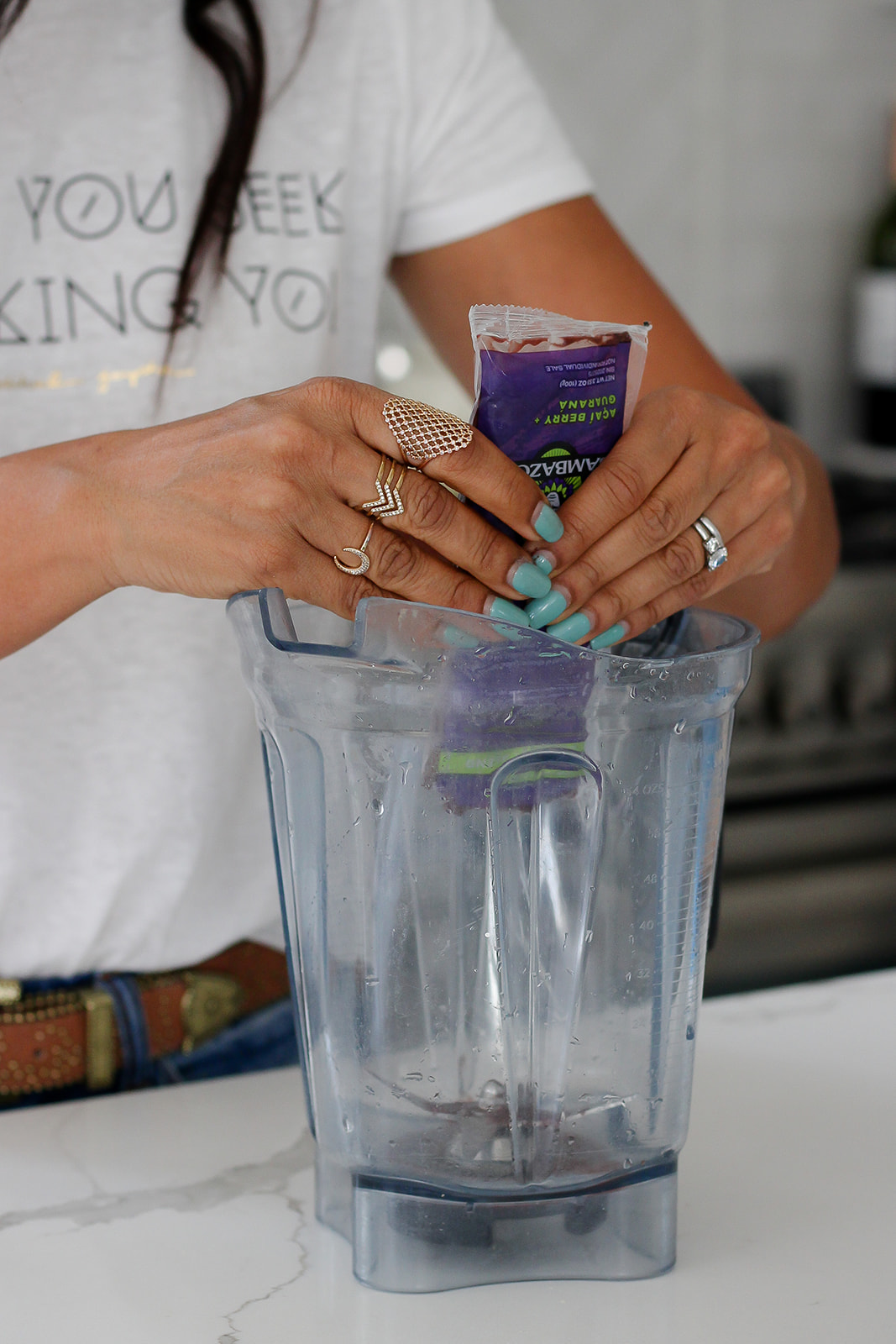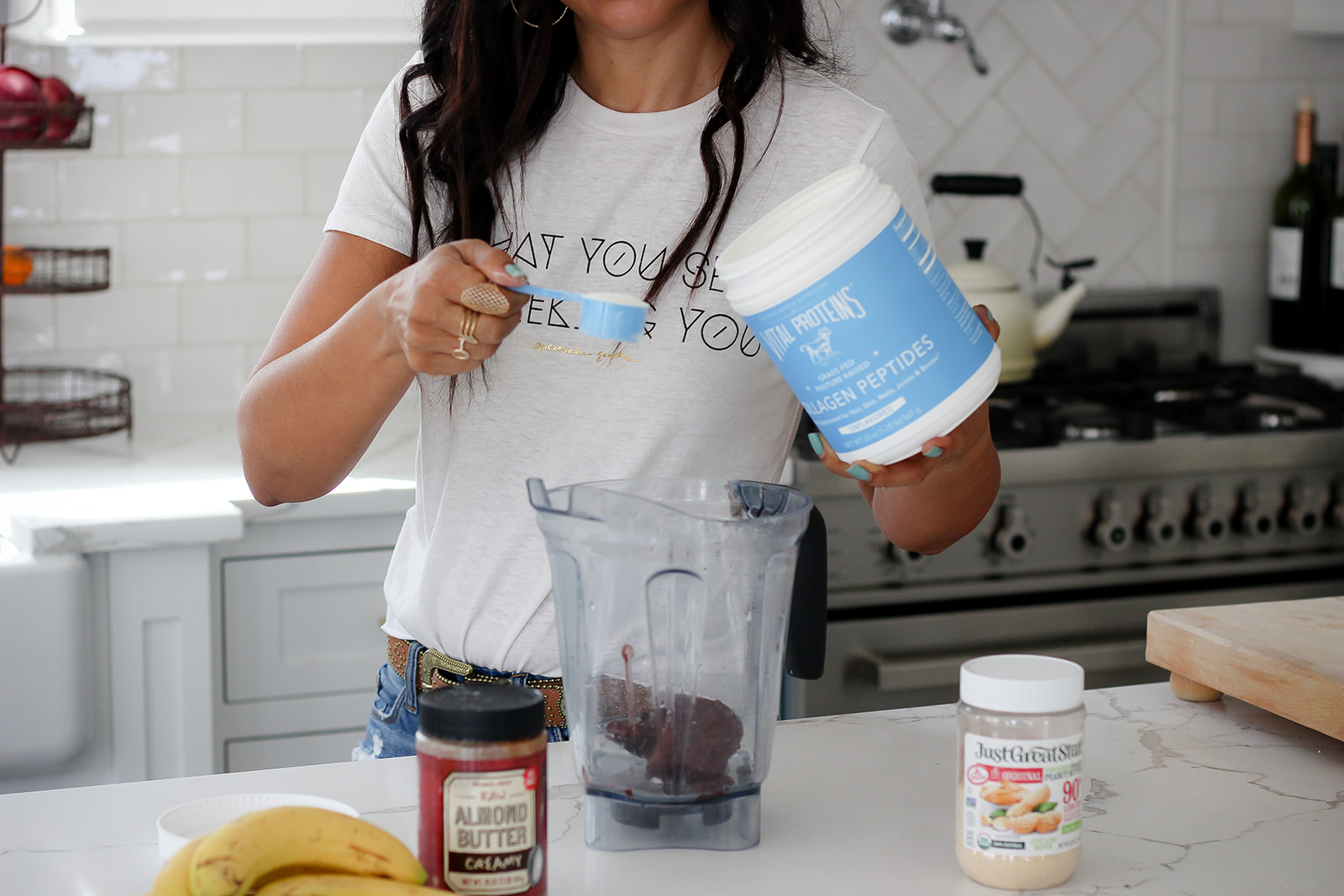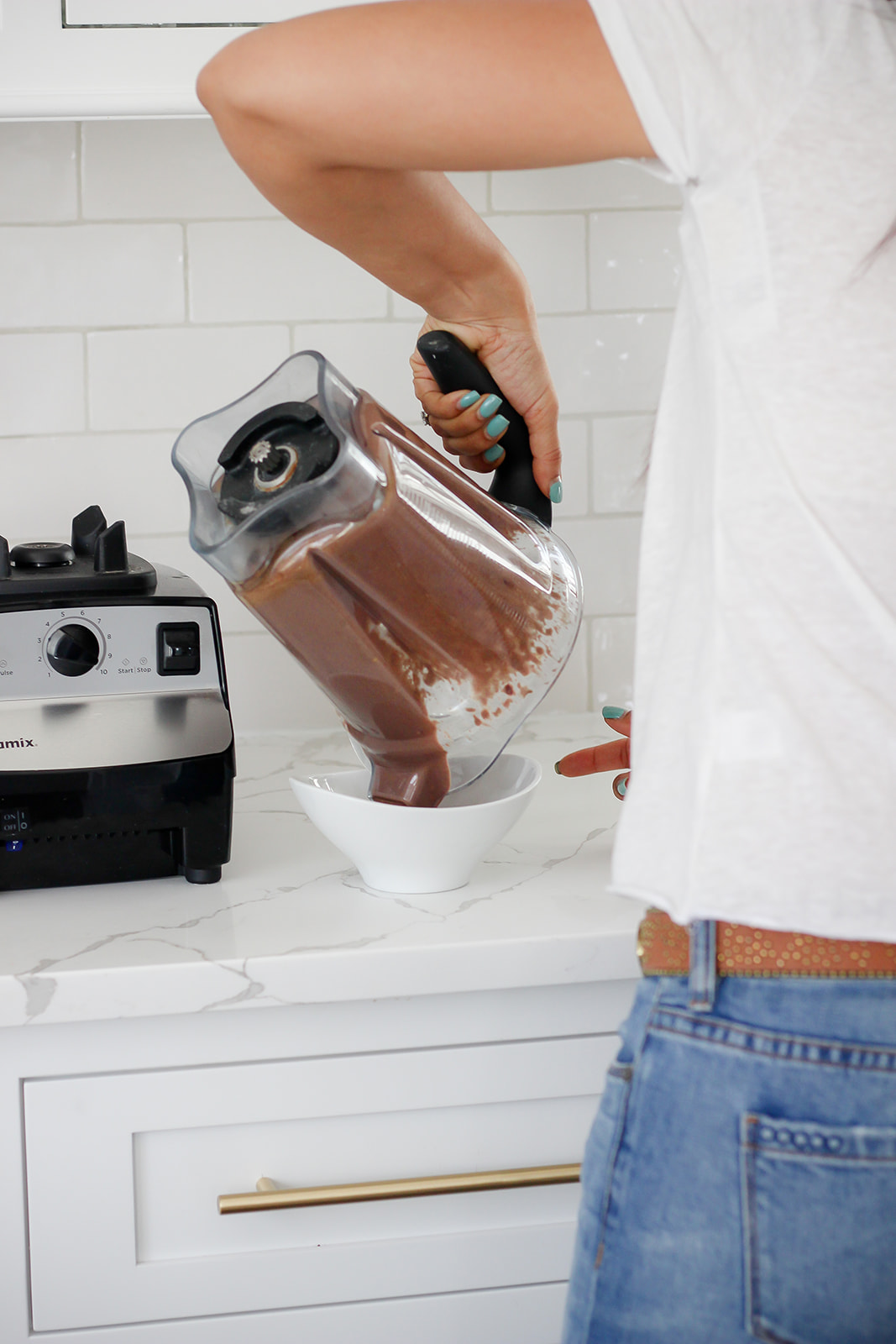 The goal is to achieve a thick, frozen acai base. If it's too watery you can add in some more frozen fruit or banana to get it to the right consistency. Then I pour it into a bowl. I like to top mine with cacao nibs, banana slices, blueberries, granola, and sometimes flax seed. Sometimes I'll add another dollop of almond butter if I need a protein boost.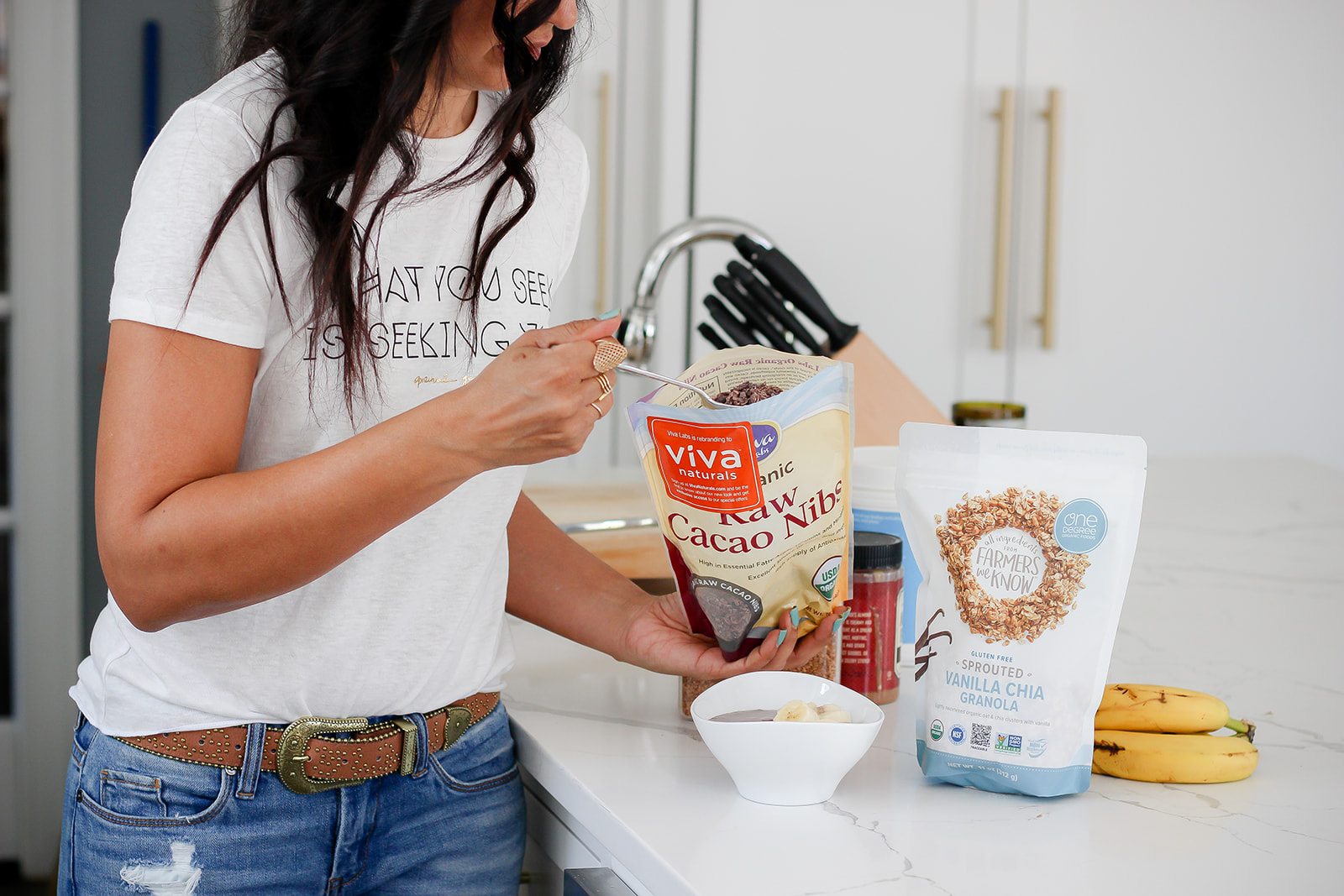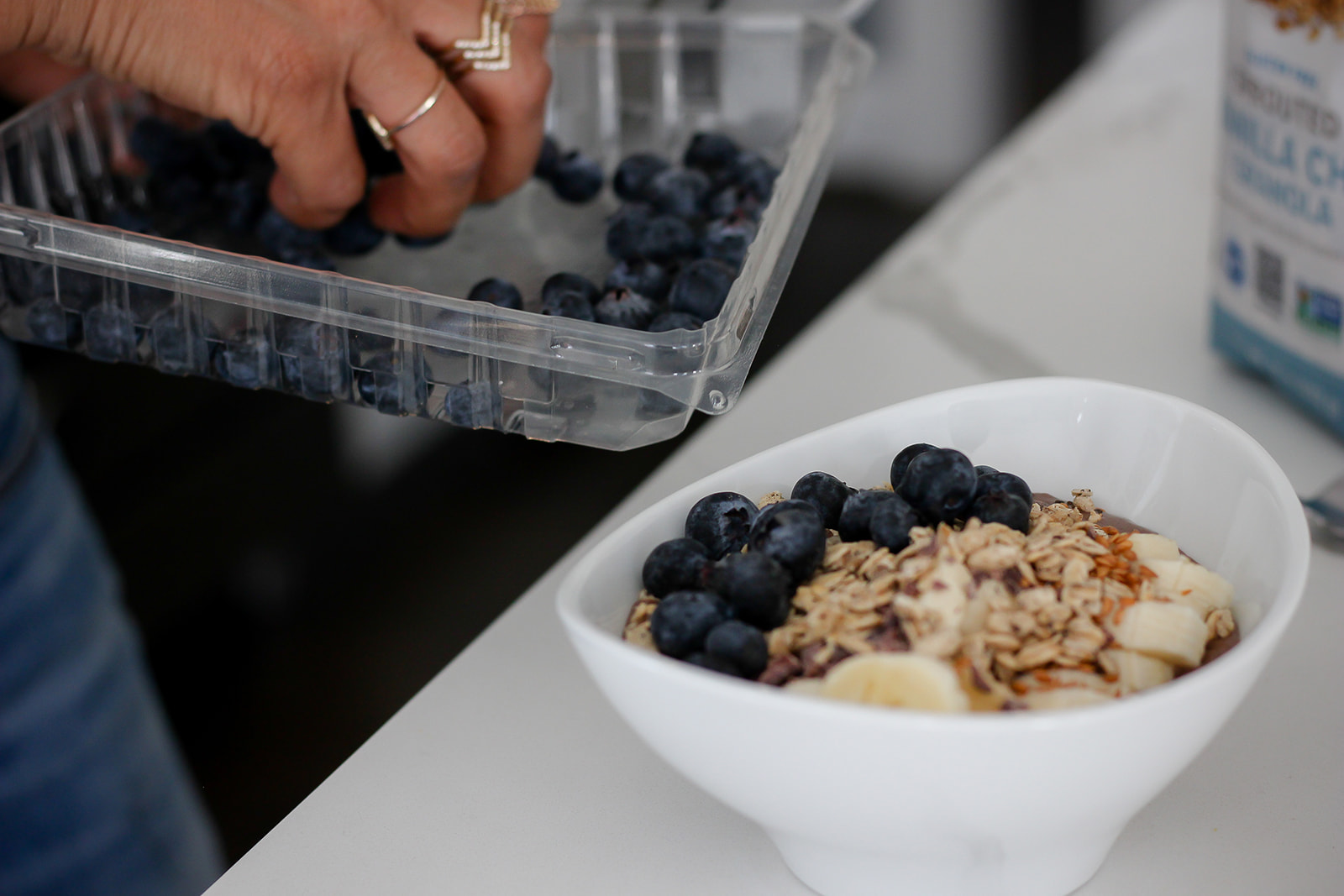 -Shop this Post-
If you like this post please subscribe to receive regular email updates. Did you know that now you can follow a hashtag on Instagram? Follow #lunchwithagirlfriend. For more inspiration, you can also follow me on Facebook and Pinterest .