Hands down the question I am asked most about is my skin care routine. I am blessed to look younger than my 44 years. I credit that to adopting a better skincare routine early on (along with some good genes!). Recently I had a complexion brightening peel with Dr. Hayre at the Cosmetic Dermatology Center in McLean, Virginia. I've shared some peeks into my treatment over on my Instagram Stories and got lots of requests for more details! So today I'm sharing my journey into better skincare.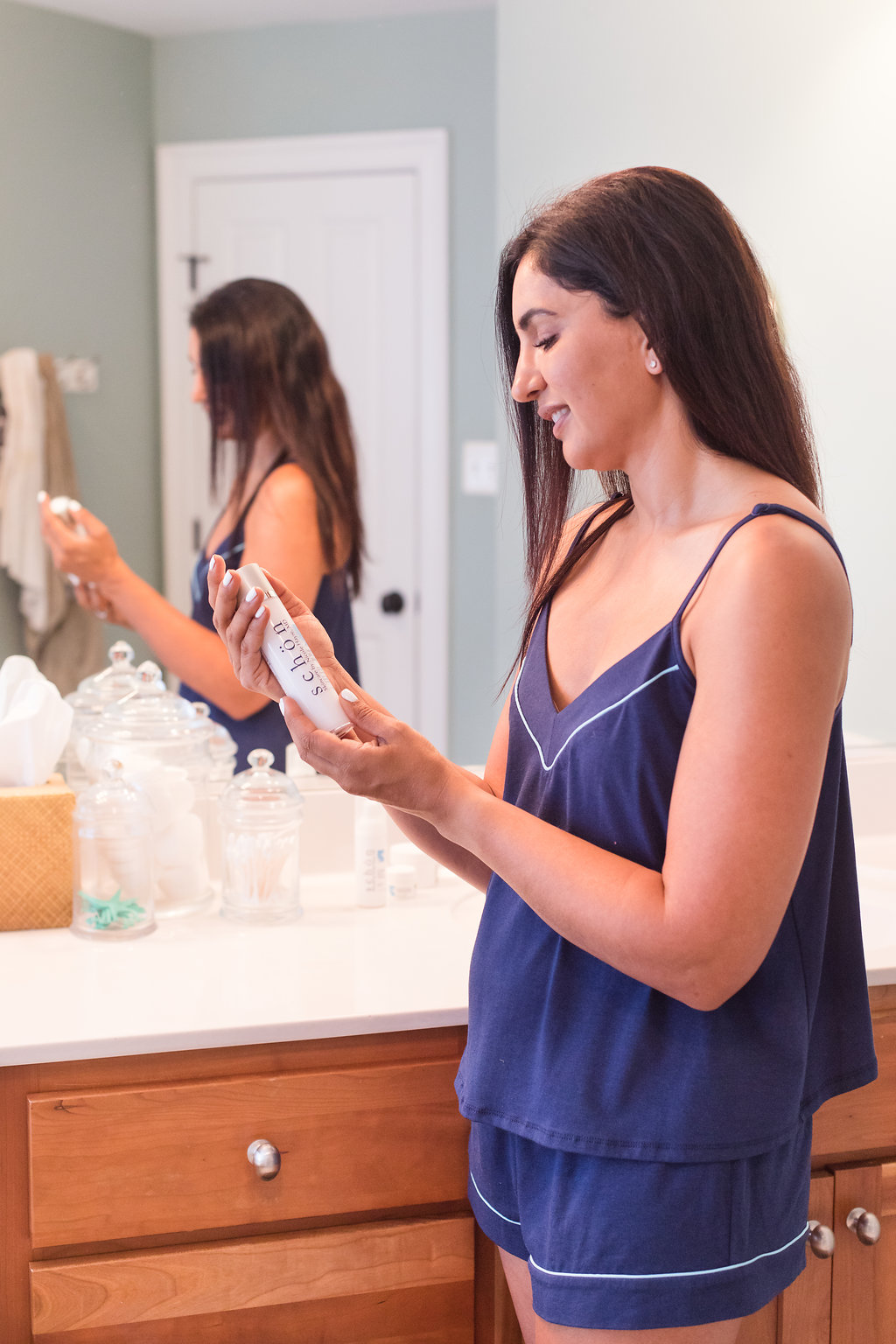 My journey with proper skin care began in my late twenties — I have a bout of acne to thank for it. I didn't have acne as a teenager, but when I was 28, it seemed that every time a zit would disappear another one would take its place. To make matters worse, each one left a permanent mark — ugly skin discoloration — in its place. Frustrated and completely embarrassed, I sought the help of a dermatologist to get my acne under control.
Looking back, I'm thankful for the acne that popped up in my 20s because it forced me to put the investment + time into really taking care of my skin at an early age. The dermatologist who addressed my acne suggested I see the nurse esthetician in his office to address the acne scarring and hyper pigmentation (as the discoloration is called) on my cheeks. This was my introduction into the world of medical spa treatments.
At the time, the nurse used a combination of microdermabrasion and chemical peels to alleviate the acne scarring and to even out the texture and color of my skin. It was a complete success! So much so that long after my acne scars disappeared I continued to visit the nurse for quarterly microdermabrasion and peels to "maintain" the even texture and color of my skin and to minimize signs of aging.
I haven't done a microdermabrasion treatment in years but I still get facials routinely. The complexion brightening facial I recently had with Dr. Nicole Hayre is a great way to give your skin a boost especially after sun damage (and, bonus, it's completely pain free!).
The complexion brightening system is a multistep process. You start by washing your face with a facial cleanser. Then Dr. Hayre applies the peel. The peel in this system is a blend of acids formulated to give you an exfoliative result without any burning of the outer most layers of skin like in traditional peels. Dr. Hayre leaves the serum on your face with instructions to wash it off at home about four hours later.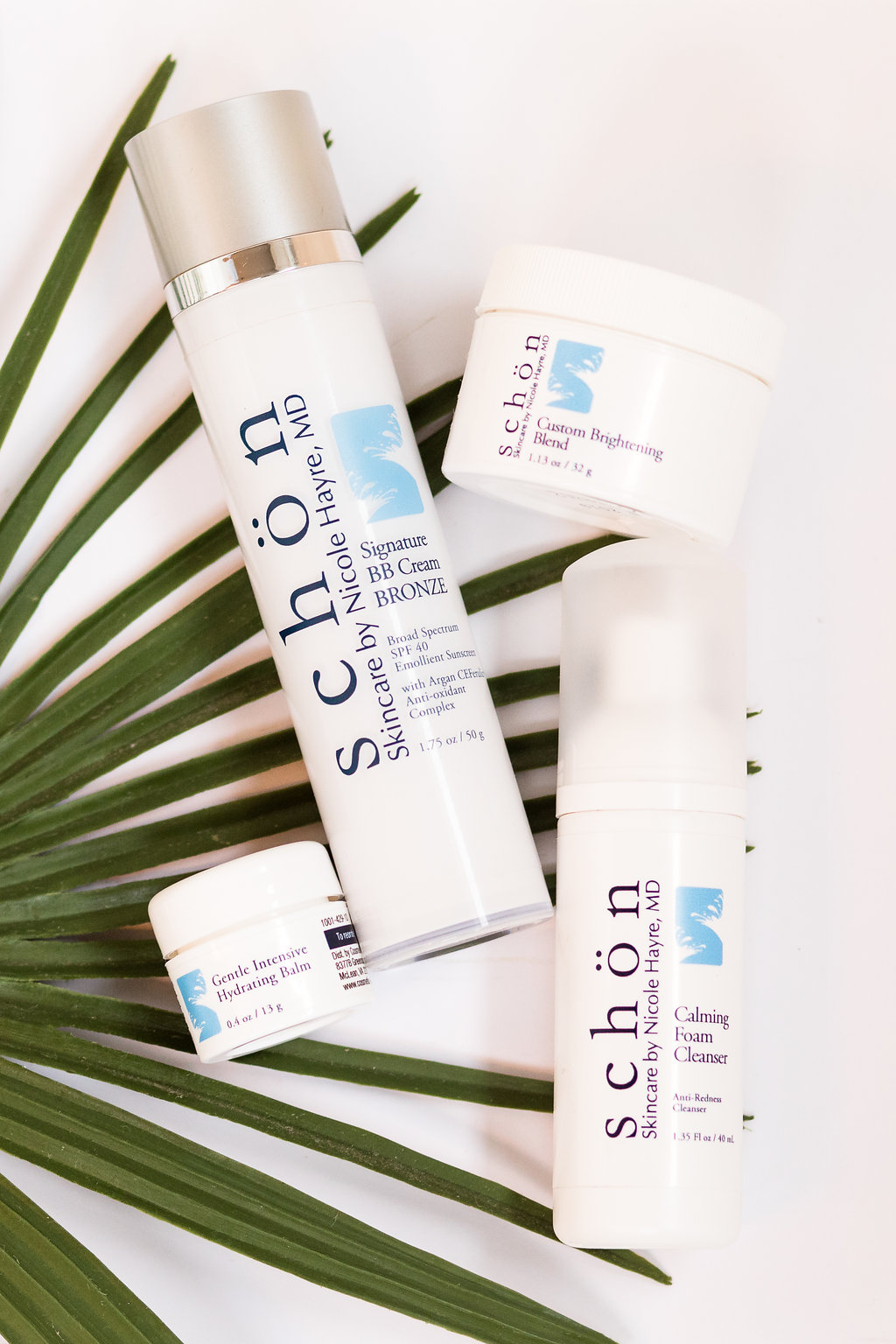 With the perspective of having regular facial treatments over the years, my first thought about the complexion brightening system was that it was completely different from any chemical peel I've ever had. The complexion brightening peel was lighter initially but sustained over a longer period of time (30 days) by an at-home kit of products designed to help rejuvenate the skin and to brighten sun damage.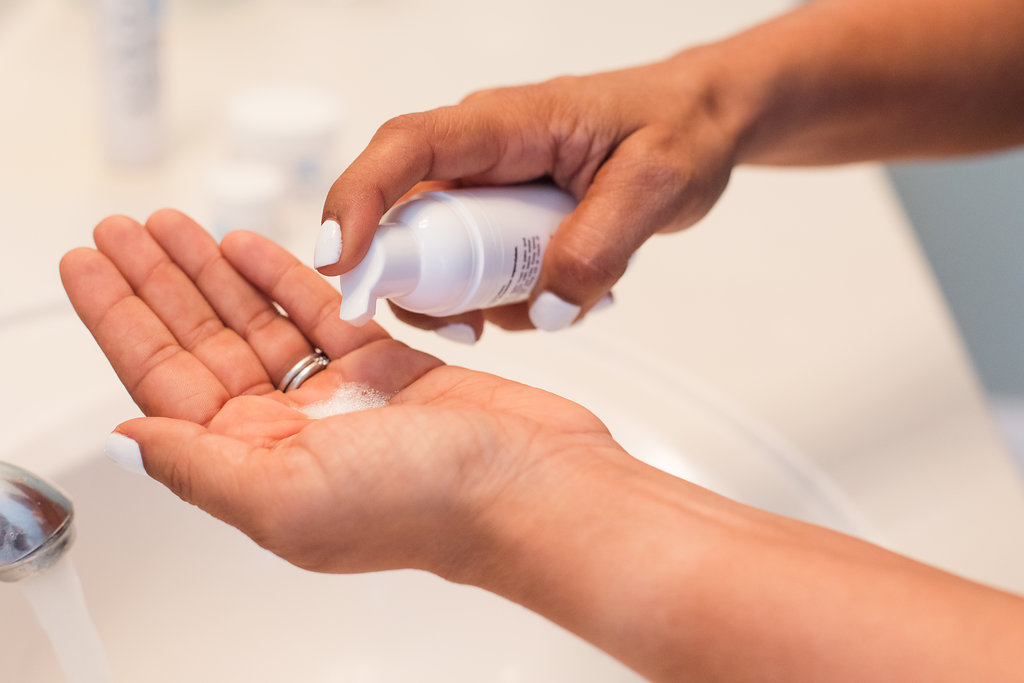 The crux of the at-home treatment is a custom brightening blend which is a cream formulated according to your particular skin type and needs. It is mixed fresh by Dr. Hayre in her office. After cleansing your face with the accompanying facial cleanser at night, you apply the brightening blend, and then a deep moisturizing cream. In the morning, you cleanse your face again and apply something called a BB cream which is essentially a tinted moisturizing sunscreen with Vitamins C, E, and Ferulic Acid designed to protect and nourish the skin. It contains antioxidants to address free-radical damage and sunblock to protect the skin from UV rays. It is also mattifying for a beautiful finish.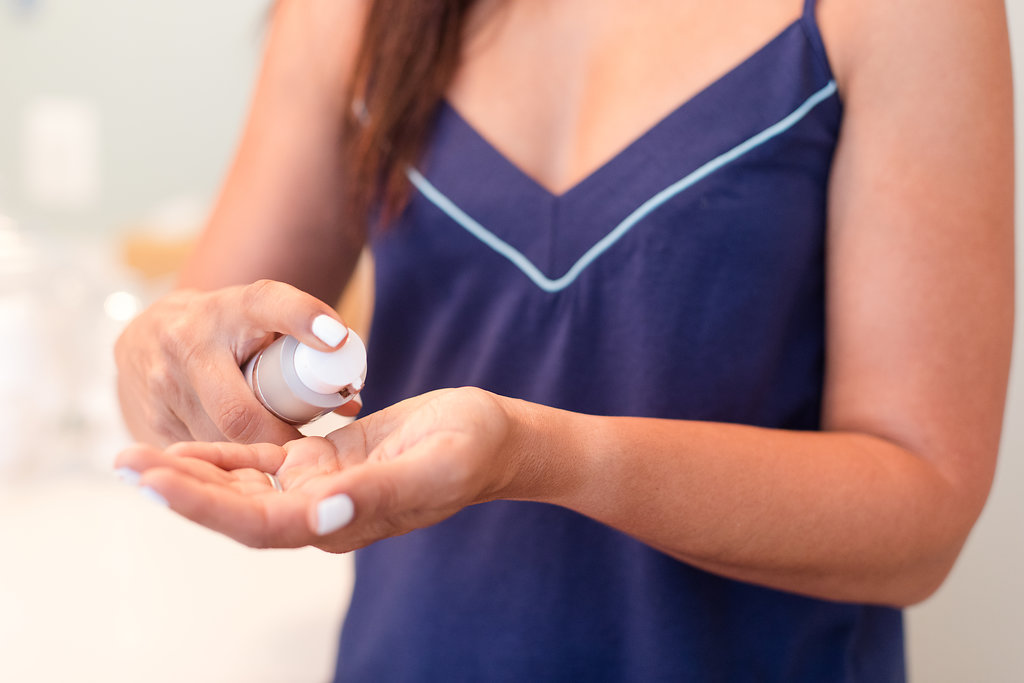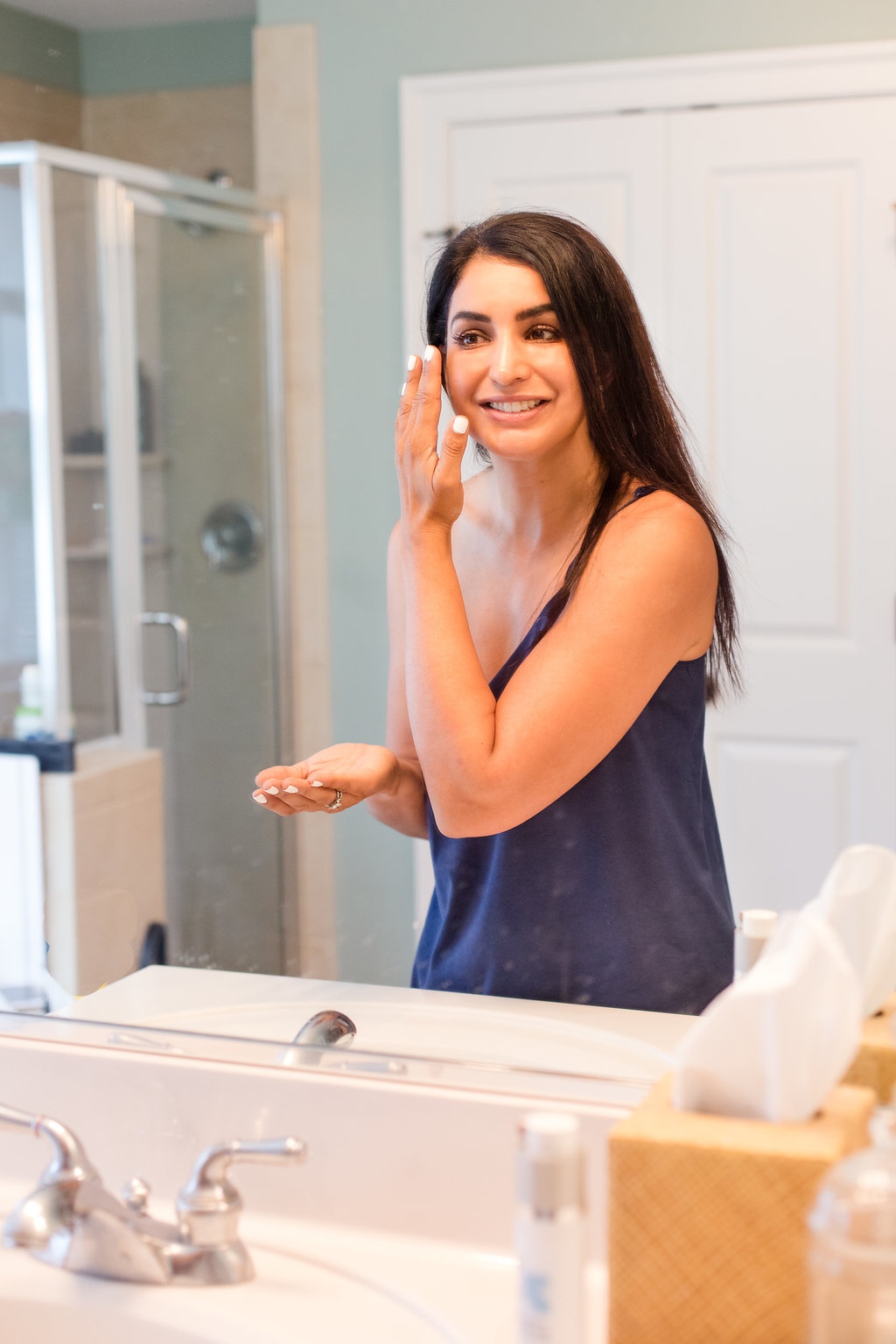 By the tenth day of using the complexion brightening system I saw a huge difference in my skin. It was brighter, my skin color and texture were more even, and my pores were actually smaller. I had several girlfriends ask me what I was doing so I know I wasn't the only one who was noticing a difference! I am absolutely thrilled with the result.
Dr. Hayre really takes the time to help you get to know your skin better and knows what it needs for a healthier look and feel. The complexion brightening system is only available at Dr. Nicole Hayre's office, the Cosmetic Dermatology Center in McLean, Virginia.
Hopefully I answered all your questions, but if I missed any leave them here in the comments and I'll add the answers here!
Shop the Post

If you like this post please subscribe to receive regular email updates. Did you know that now you can follow a hashtag on Instagram? Follow #lunchwithagirlfriend. For more inspiration, you can also follow me on Facebook and Pinterest .