Coming up with an idea for a milestone birthday celebration in COVID times is hard. My husband celebrated his 50th birthday over the weekend. In the months leading up to it, I racked my brain for ways we could celebrate. Because of school obligations for our kids — I knew destination travel would not be a possibility. I wasn't sure if we could call upon a venue to host anything either. No matter what, I figured we'd have to keep our guest count low. So eventually I settled on the idea of hosting a few of my husband's close friends at our home in the backyard. I called a dear chef friend, Tarik Frazier, and asked him to create a boozy bourbon and steak dinner. It was everything we could want and more for an important birthday celebration.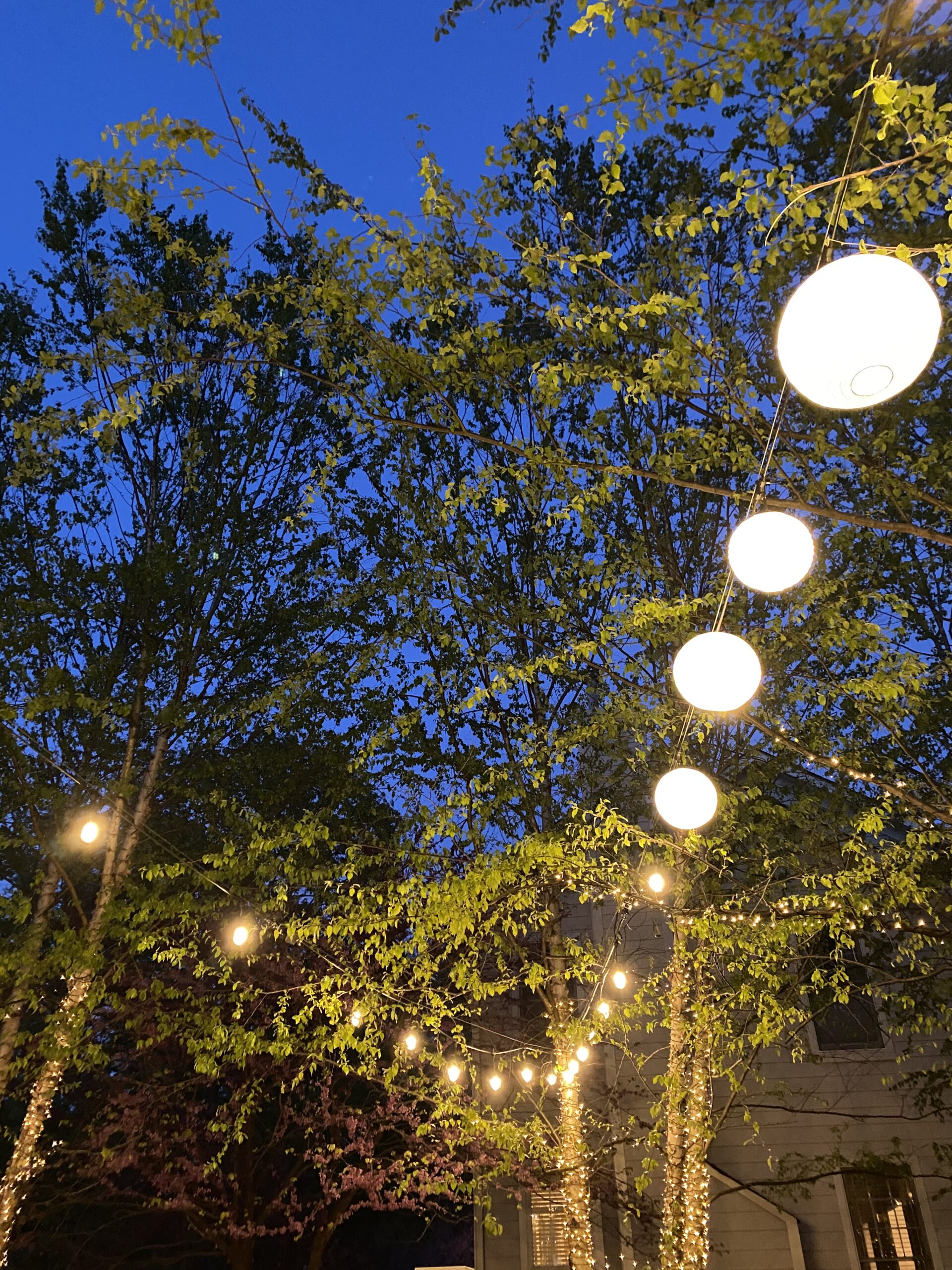 I met Chef Tarik a couple of years ago. I was looking for someone to help us with family dinners that we could freeze and pull out in a pinch at an exceptionally busy time. I posted my request on a local list serve and the one and only response was from a woman recommending a family friend who just graduated from culinary school and was just starting his career as a chef. It was apparent from the beginning that Chef Tarik was way overqualified for what we needed. He could prepare and cater meals for dinner parties of any size right in your kitchen. That was his passion. But like any entrepreneur just starting out he was eager and ready to workg. We were the happy beneficiaries of his vast culinary expertise.
When Tarik would come over on Wednesdays we all looked forward to it. The kids and I would linger in the kitchen waiting to be called upon to be the "taster". I recall being in the kitchen while he was cooking one afternoon when Tarik said he had to run to the store. Would I like a lollipop lamb chop for lunch? Oh, would I!!! My high school age son has similar memories of sitting at the kitchen table doing homework and having Chef Tarik bring him a hot plate of food. Quite simply Tarik was a joy to have in our home. I have never personally felt a true joy for cooking but watching Tarik cook made me see why some people love it. His passion and enthusiasm for his craft was contagious. Every once in a while we would catch a glimpse of him singing along to whatever was playing from his MacBook or moonwalking to "Beat It" while he stirred a pot on the stove. That's what pure joy of cooking looks like.
When COVID happened what we thought would be a temporary break turned into a longer one. In the meantime we watched Chef Tarik's business Comfort Caterers, LLC grow. He responded to COVID consumer needs and created a weekly "carryout" menu. He began doing plant-based pop up events in Southeast Washington, DC too.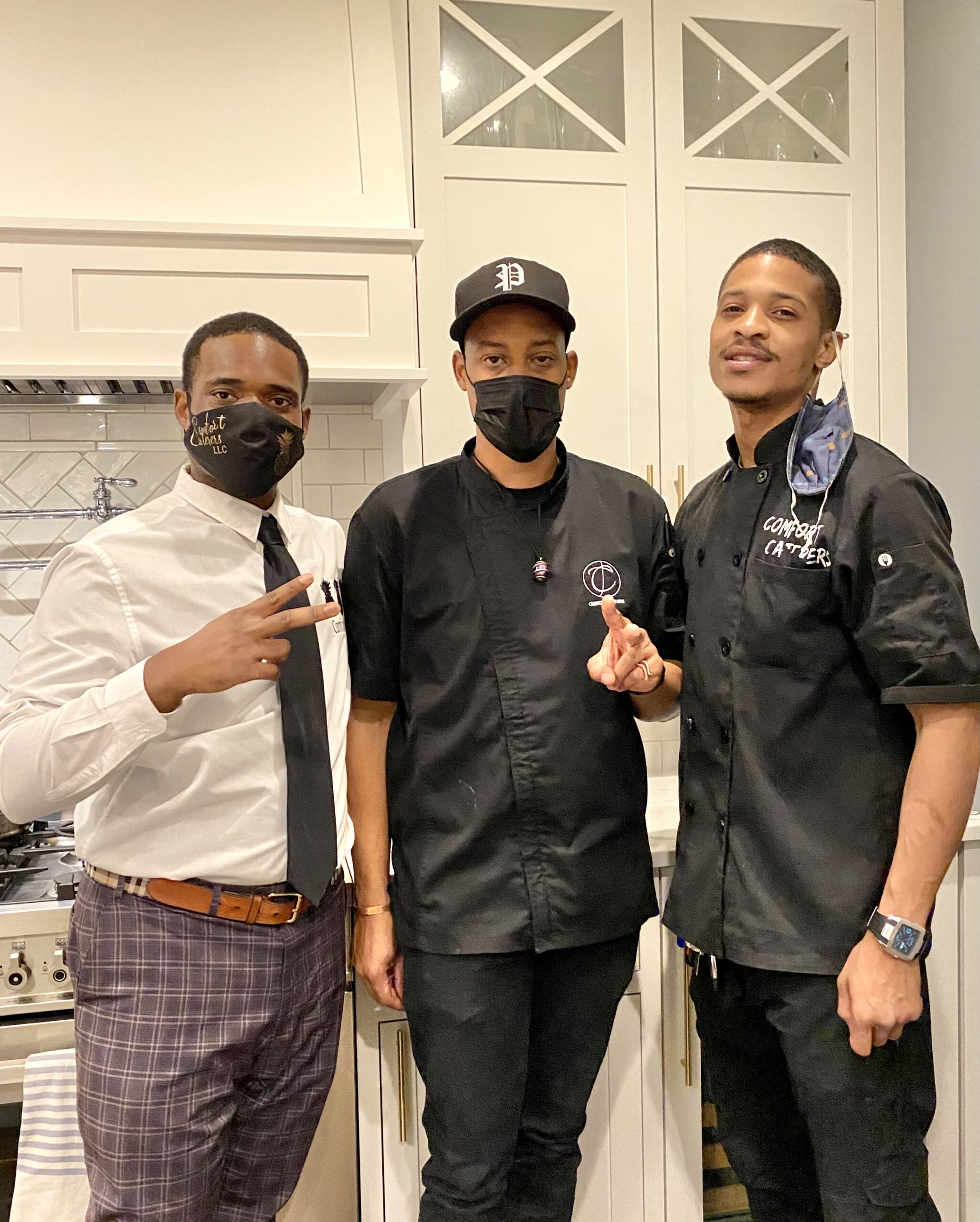 When it came to coming up with an idea for my husband's birthday celebration Chef Tarik and his in home chef and catering experience instantly came to mind. Tarik's company, Comfort Caterers LLC, includes his business partners Chef Jared and Chef Zak. Tarik, Jared, and I discussed a general theme for the event. They took care of all the details including providing rental tables, chairs, and linens. Specialty cocktails were designed to pair with the food on the menu. They wanted to know all my husband's favorite foods. I mentioned that he liked Indian food so they created a chicken tikka skewer appetizer. They also passed beef sliders and lamp chops while the guests enjoyed their cocktails. The entree was steak and a local fish. Everybody was happy and well fed by the end of the night! From soup to nuts they created an inspired menu based on my husband's preferences and prepared and catered the event right from our kitchen. Here are a few snapshots of our event but you can see more on my Instagram stories.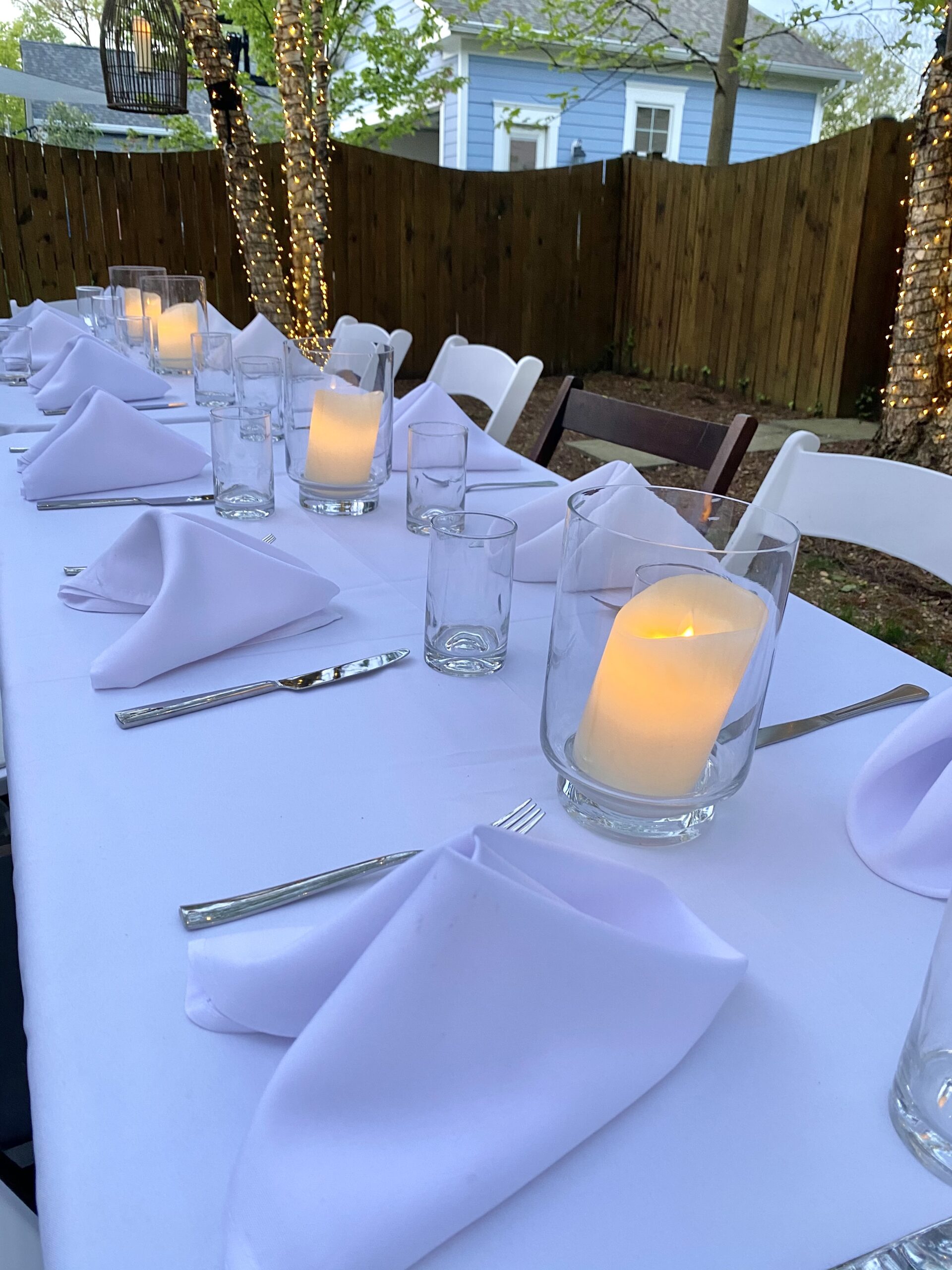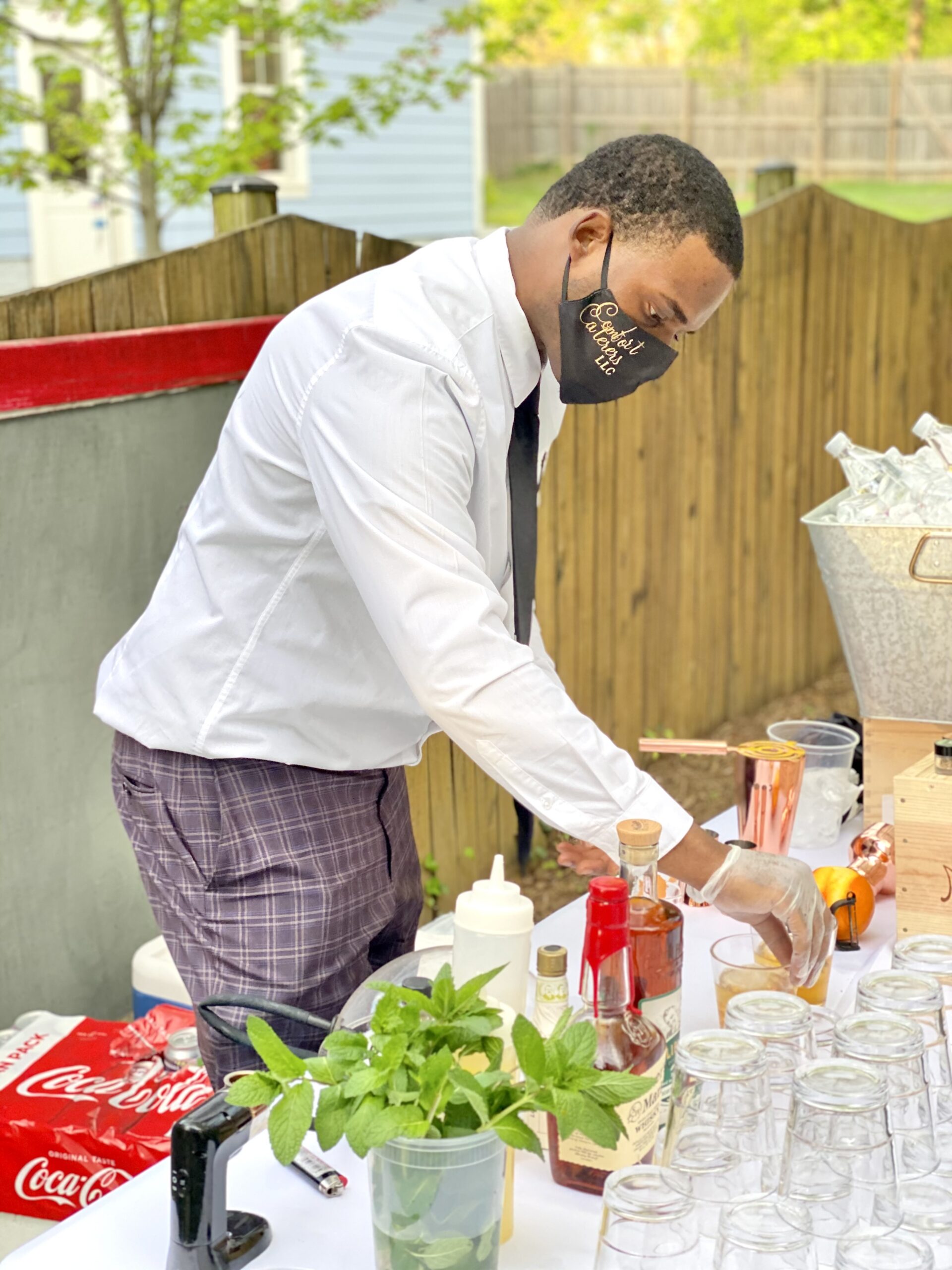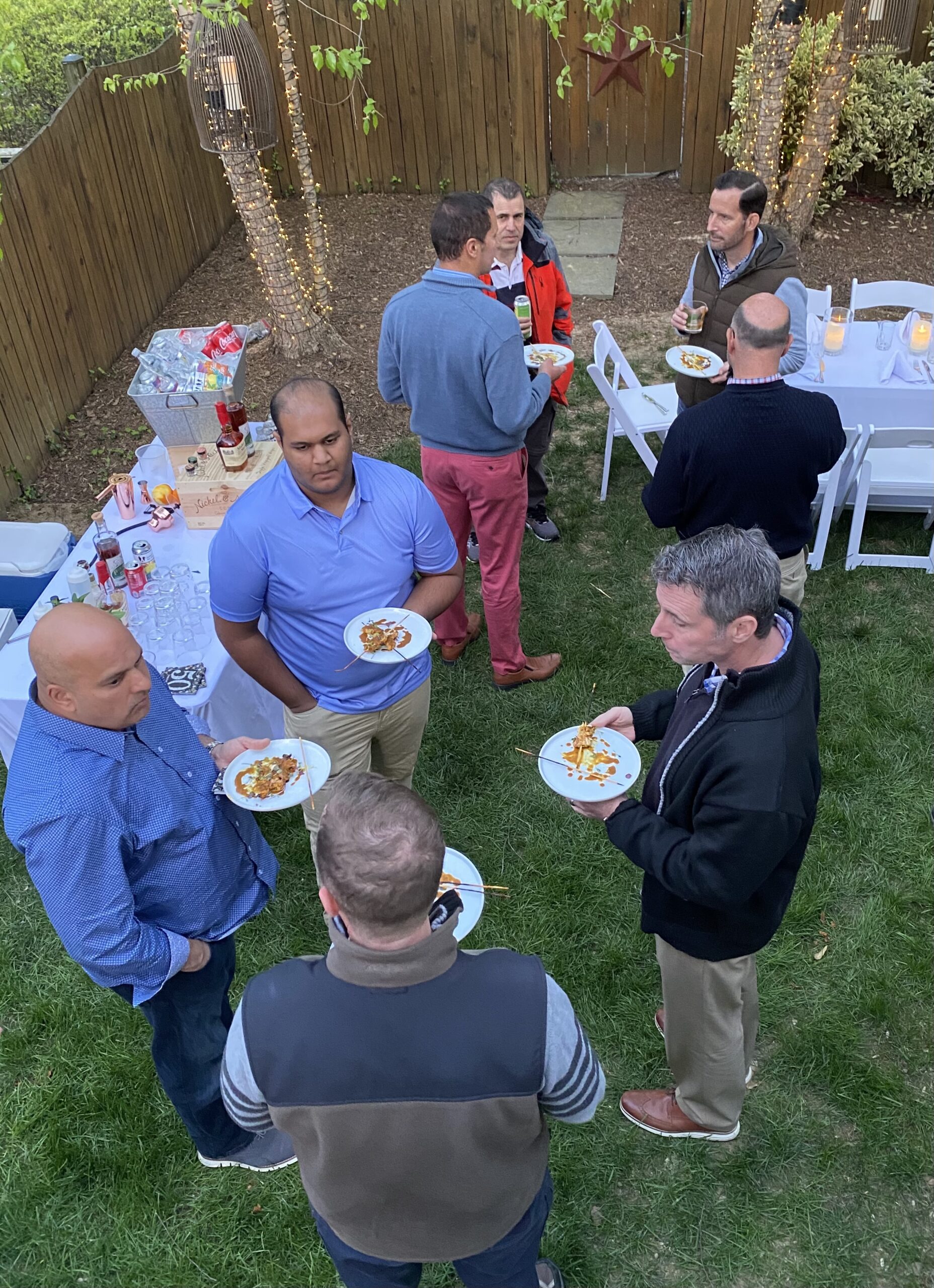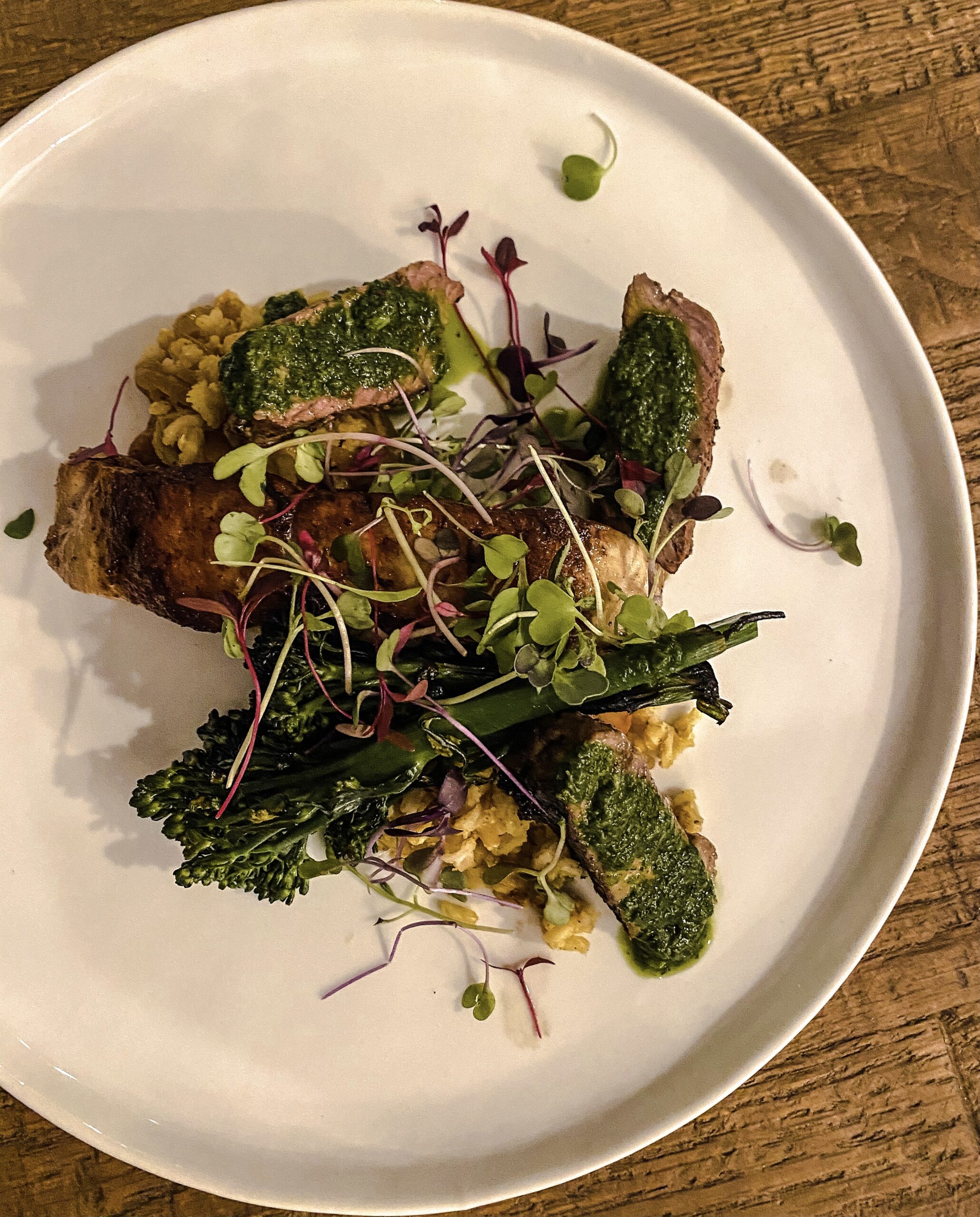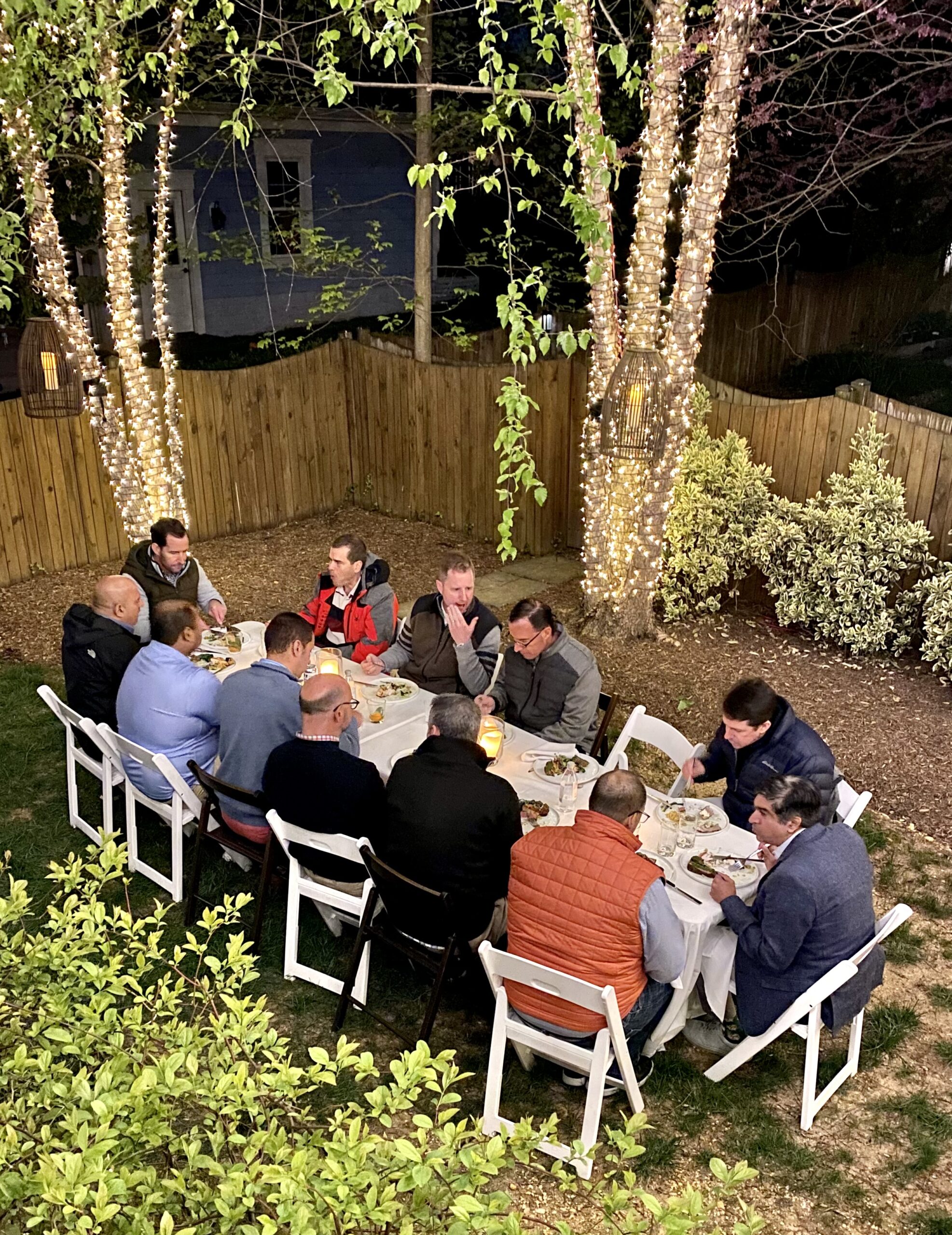 We opted to do our own birthday cake. I've used Esquire Confections for almost every birthday party we've hosted in the last ten years. The owner, Amanda, is super easy to work with. Impressively, she can make everything I've ever asked for. For this event, I brought her an image of a cake I found on Pinterest and she was able to recreate it for me. She purchased the tiny bourbon bottles for the cake and used rock candy to create the ice on the bourbon barrel.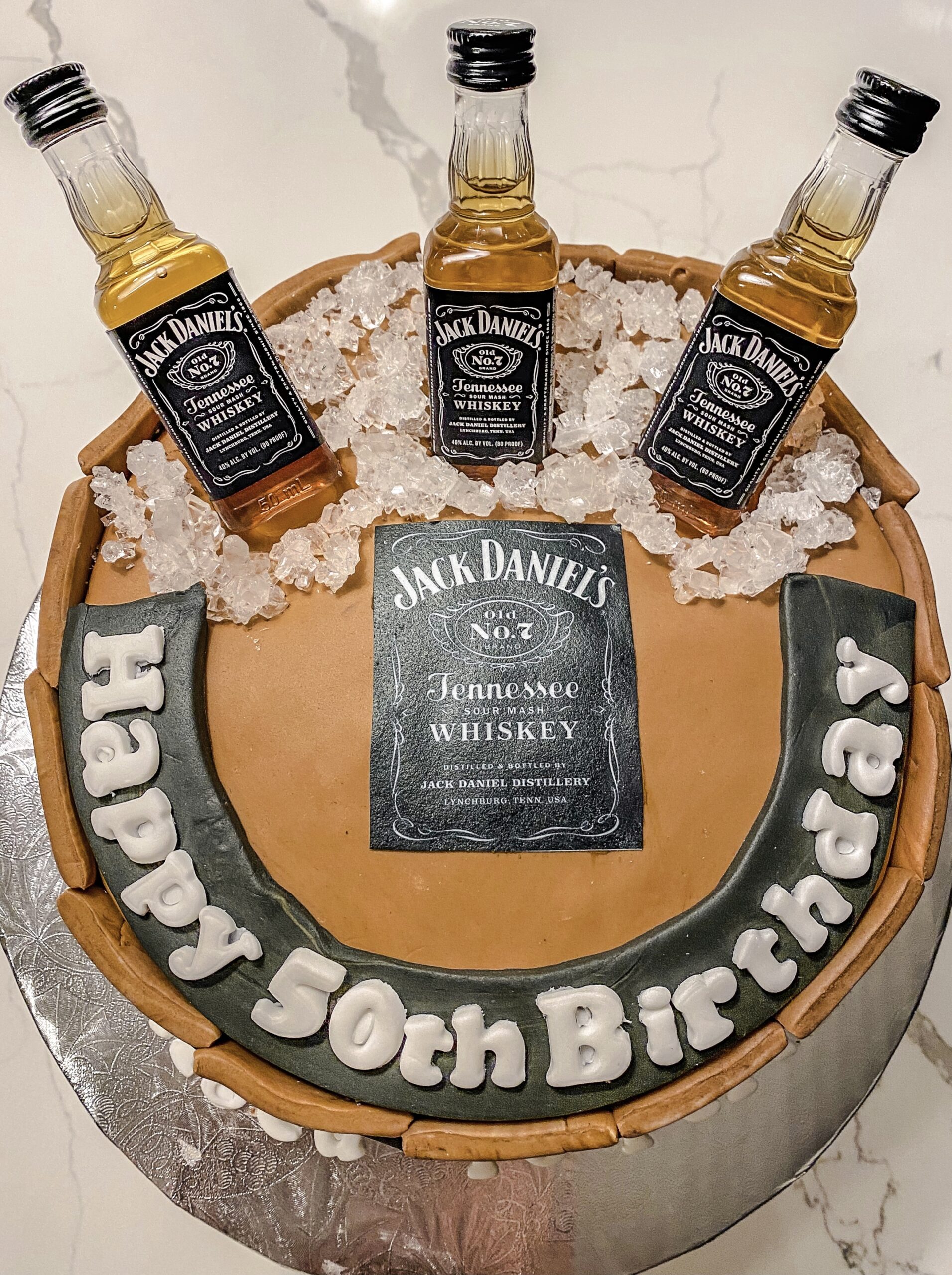 If you like this post please subscribe to receive regular email updates. Did you know that now you can follow a hashtag on Instagram? Follow #lunchwithagirlfriend. For more inspiration, you can also follow me on Facebook and Pinterest .