If taking charge of your health is one of your goals for 2023, then this post is for you! I do my best to eat healthy, exercise regularly, and get enough sleep. These are my favorite tools for accomplishing these goals that I use day in and day out.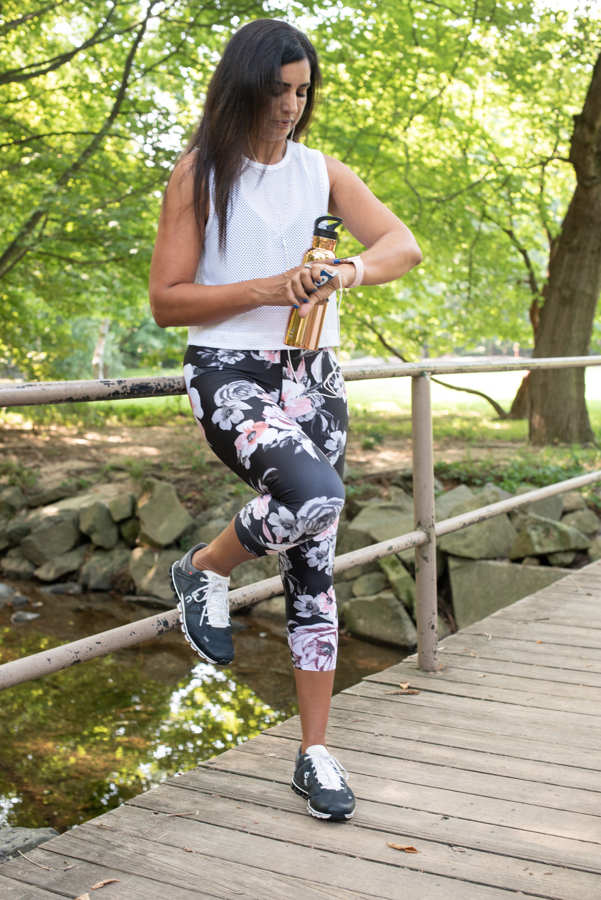 Healthy Eating
One
The Lumen device is hands-down the best tool I have found for my goal of eating healthy. I have been intermittent fasting for a couple of years and loosely carb cycling (you can read more about that here). What I love about my Lumen device is that it takes the mystery out of what my body's nutritional needs are each day. From a single breath reading each morning, the device measures by Co2 levels to give my a custom eating plan for that day with macronutrient targets for protein, fat, and carbs. That way your body functions optimally so you are burning fat (and not putting on pounds) and burning carbs when you need energy for your workouts. Reestablishing healthy eating habits has meant keeping a food diary and tracking what I eat every day so I can be intentional about hitting my macro targets. The Lumen app incorporates a food logging system (comparable to the My Fitness Pal app) so you can see how well you do each day. Genius! Get $50 off your Lumen with code LUNCH.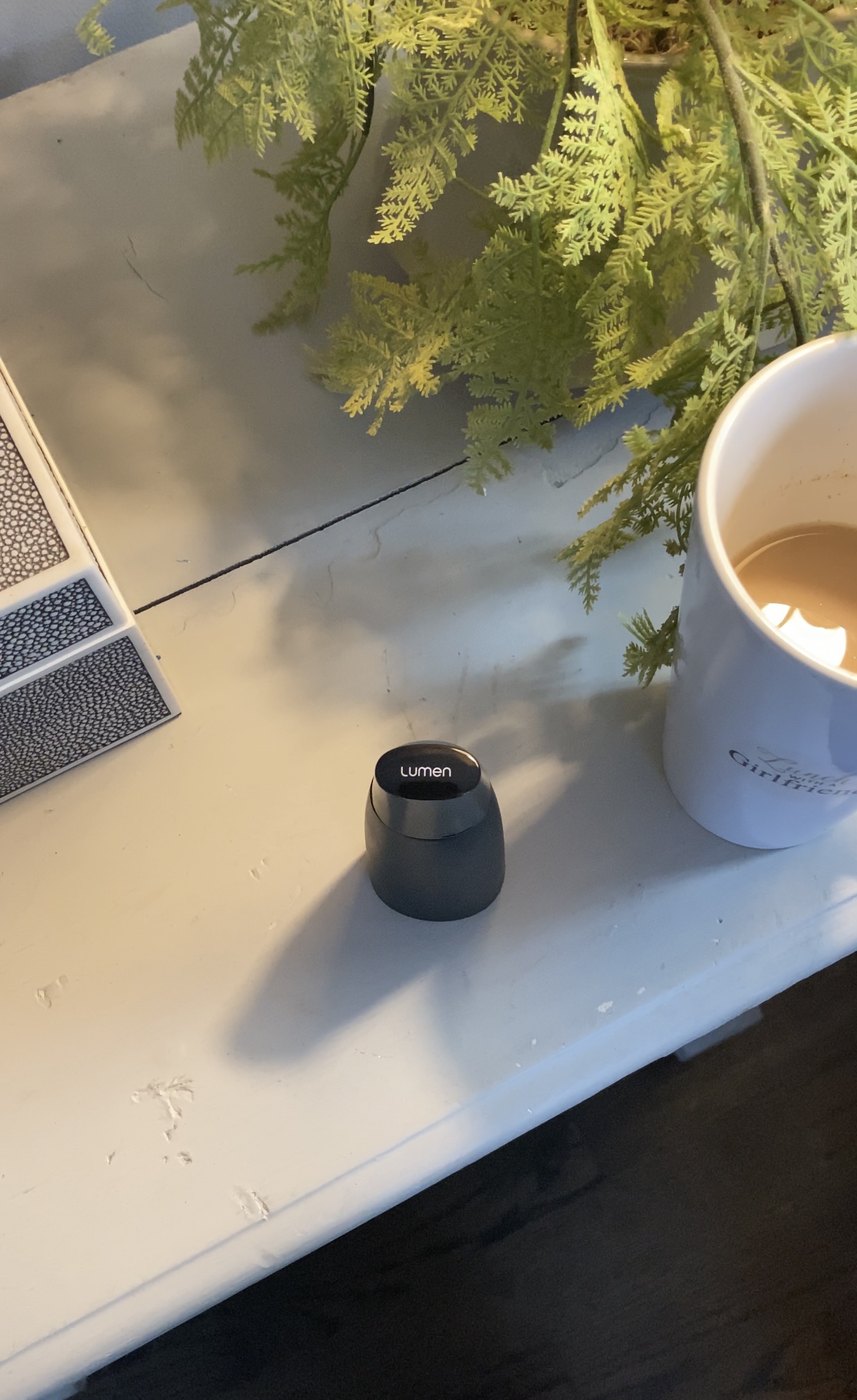 Two
While I am intermittent fasting and throughout the day, I am drinking a lot of water. I used to drink a ton of plain water everyday until I learned that drinking too much plain water can flush away the important minerals your body needs. I recently made the switch to electrolyte-enhanced water. Ultima Electrolytes are my favorite because it makes my water taste great while delivering the sodium, potassium, and magnesium that my body needs. I swear if I'm ever tired or feeling hangry these electrolytes do the trick. Lemonade, orange, and pink lemonade are my favorite flavors.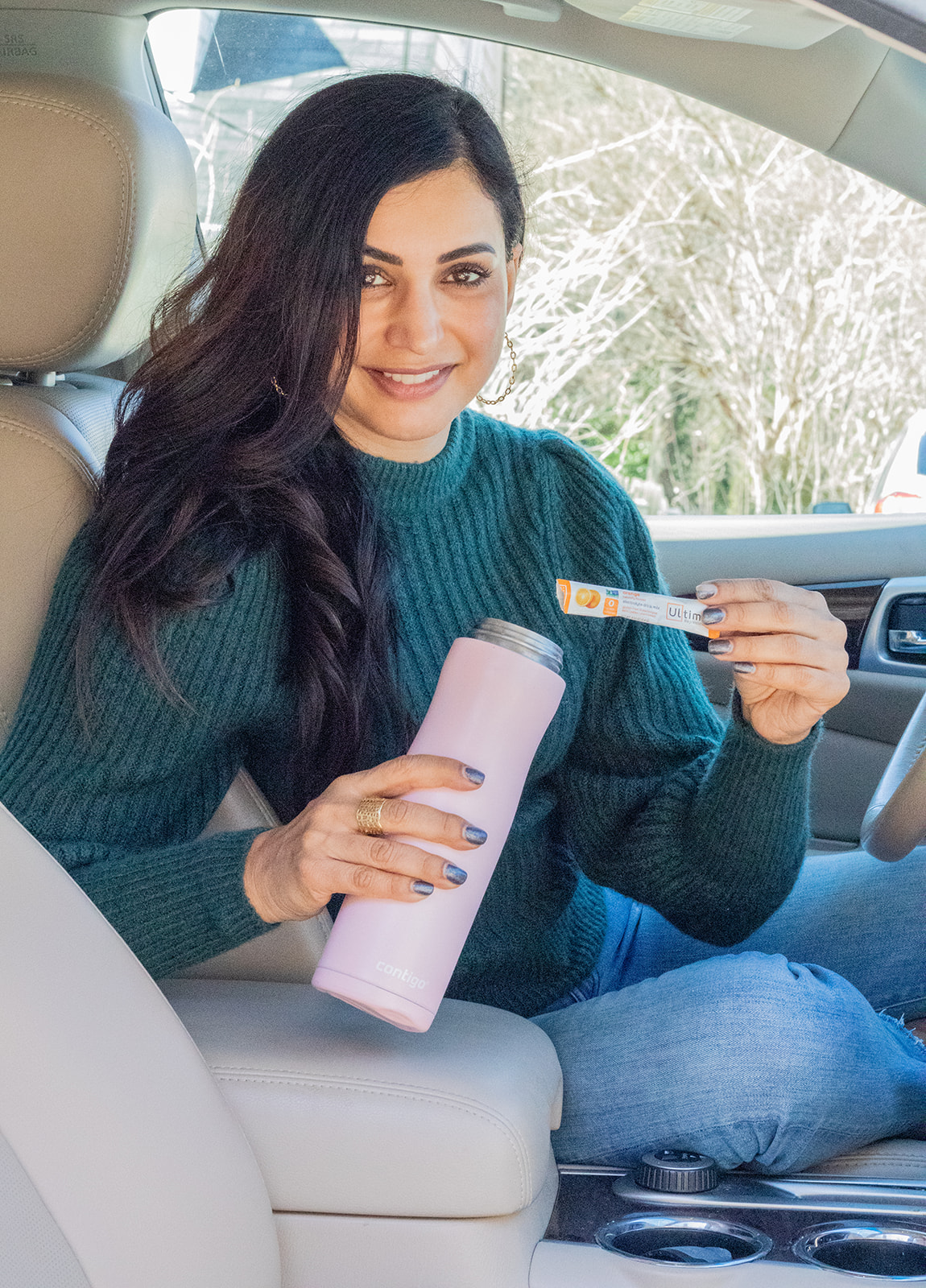 Three
When I'm ready to break my fast each day, I reach for a protein supplement The Quest double chocolate protein cookie is my favorite. It's low in sugar, satisfies my omnipresent chocolate cravings and packs a powerful protein punch.
Four
My favorite nutritionist taught me that one way to curb cravings is by filling up on fiber. I use Arbonne's Fiber Boost as a dietary supplement when I make a latte or smoothie. The powder is flavorless. I know some of my coffee-drinking friends put it in their coffee in the morning and they swear it doesn't effect the taste. I like to use it in my favorite smoothie and homemade acai bowls to boost my protein.
Movement
Five
Confession: I use like 1/8 of the functionality of my Apple Watch. It does so much more than I'll ever know. What I do know is that I love that it tracks my footsteps and heart rate, I can control my music and never miss an important call when I wear it. That's what makes it better than any other exercise watch, in my opinion.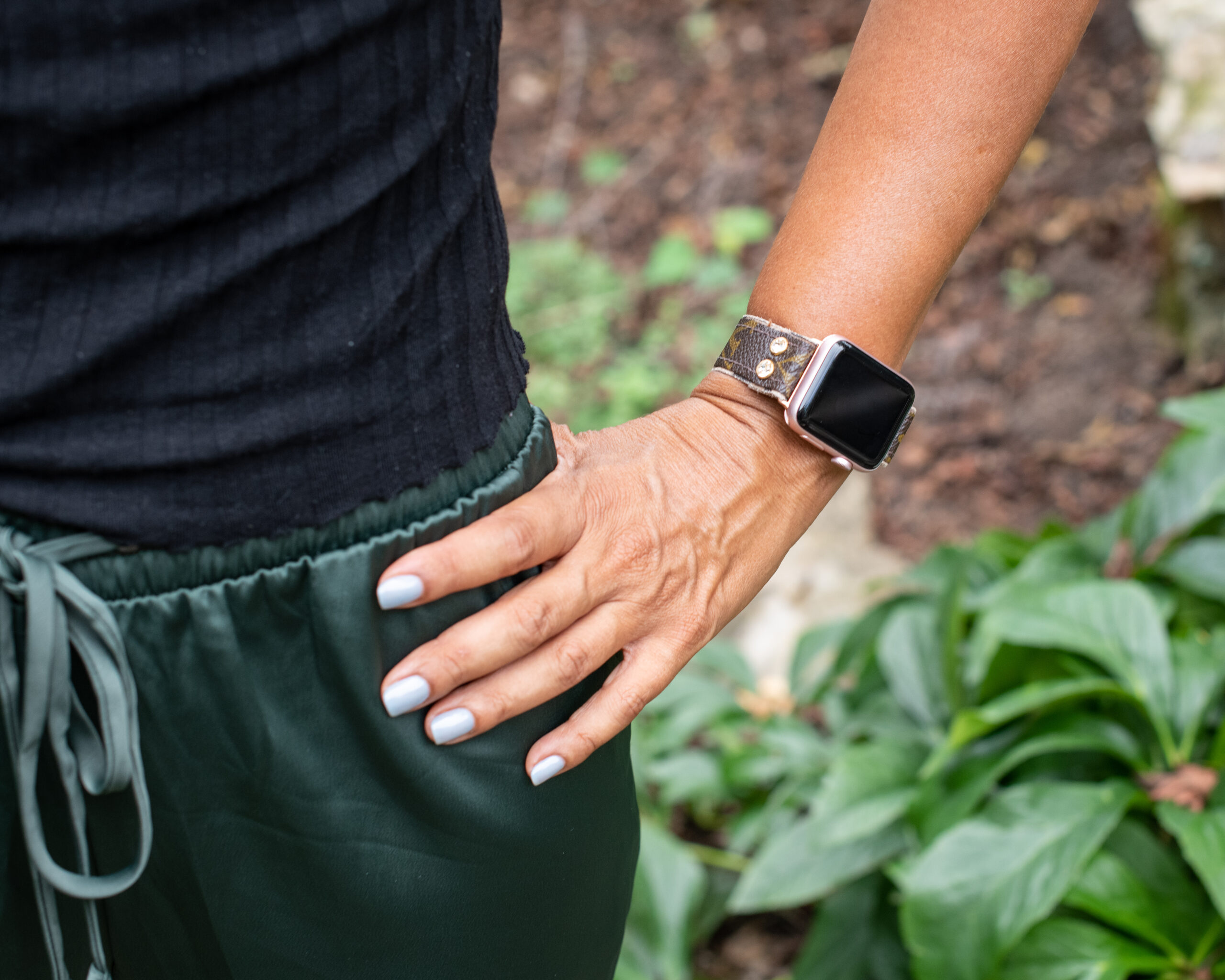 Six
I wrote all about my love for On Cloud sneakers in this post a while ago and they are still my favorite sneakers ever. For anyone who has ever shopped for a running sneaker that provides stability and support you know that you are usually brought a selection of sneakers that are clunky and decidedly not cute. The Swiss shoe maker has solved that problem. Not only do these sneakers feel like you are walking on clouds they look good too.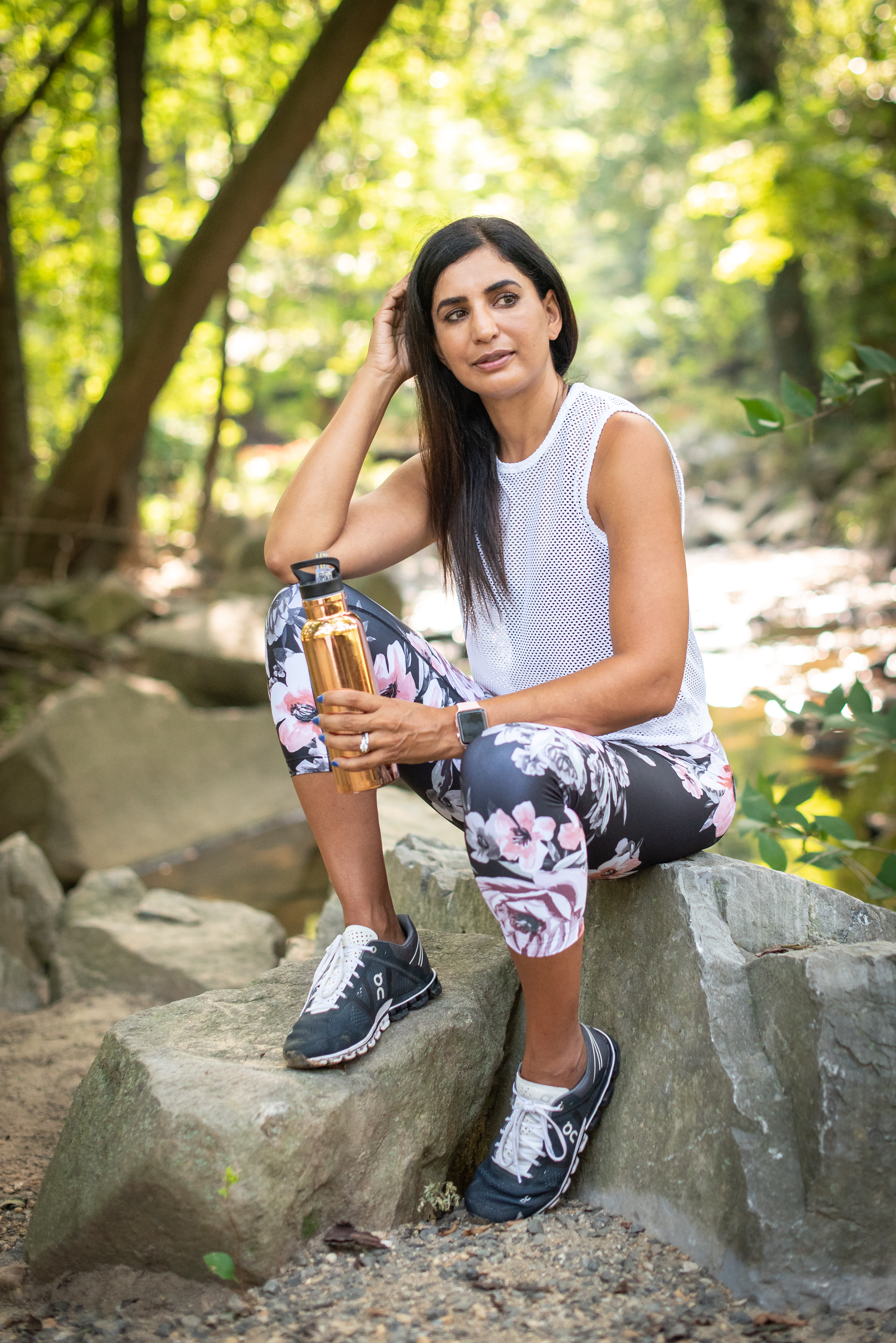 Seven
Feeling stiff and begging your significant other/child/friend for a massage is a thing of the past when you have a Hypervolt. This is seriously one of the best innovations in muscle recovery. The percussion massager has a variety of attachments and speeds so you can specifically tailor the pressure to the body part you are massaging. It's expensive but definitely worth it for relieving sore muscles.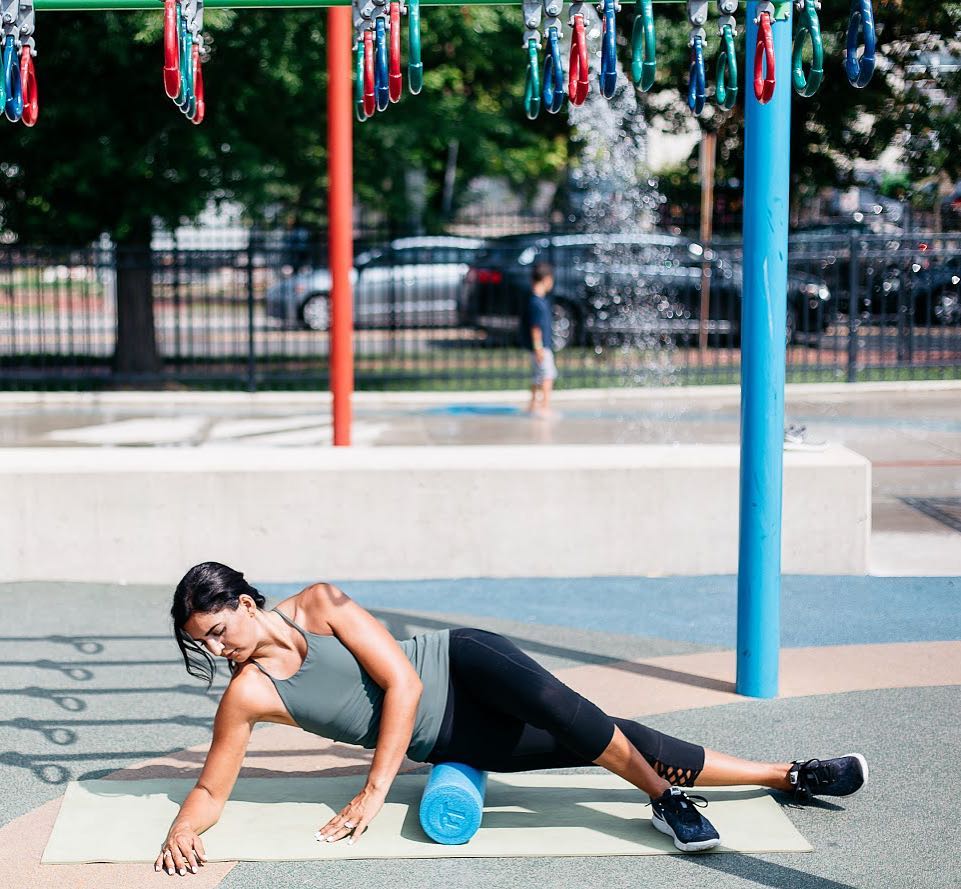 Sleep
Eight
When it comes to keeping track of my sleep, nothing beats my Oura ring. While the Oura ring also does a great job of helping you track movement what I really appreciate about this device is the readout on the restfulness of my sleep. Before my Oura ring I assumed I was getting enough sleep each night. Then I realized that the number of hours I was sleeping did not mean I was getting restful sleep. My Oura ring gives me a daily measurement of my total sleep, efficiency, restfulness, and what percentage of my sleep is REM, light, or deep sleep. The customized recommendations has helped me adjust my sleep schedule so I'm getting adequate rest and recovery.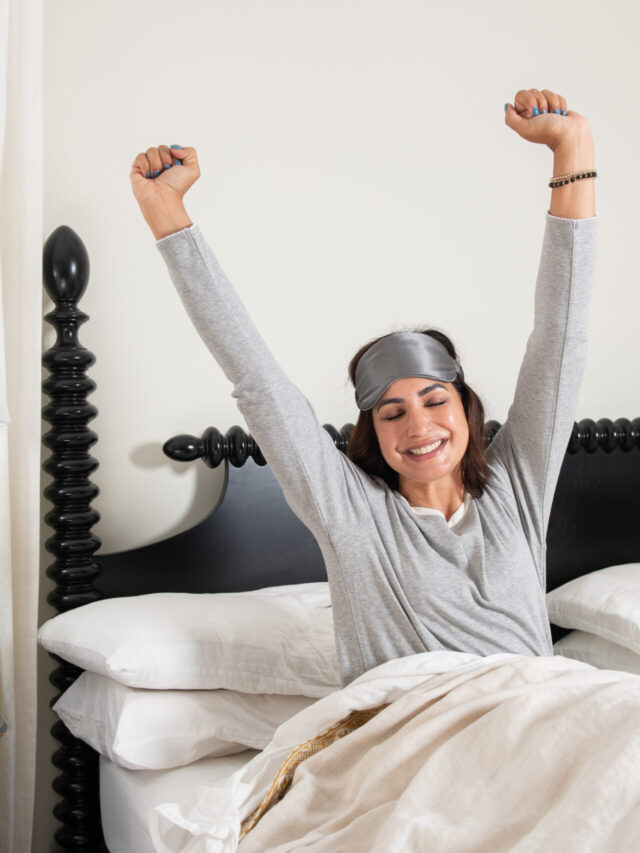 If you like this post please subscribe to receive regular email updates. Did you know that now you can follow a hashtag on Instagram? Follow #lunchwithagirlfriend. For more inspiration, you can also follow me on Facebook and Pinterest .