One of my most frequently worn jacket styles in the spring and fall is a Moto jacket. The style is a classic — it was popular in the 60s (remember those black leather jackets in the movie Grease?), during the heavy metal 80s, and now in the millennium.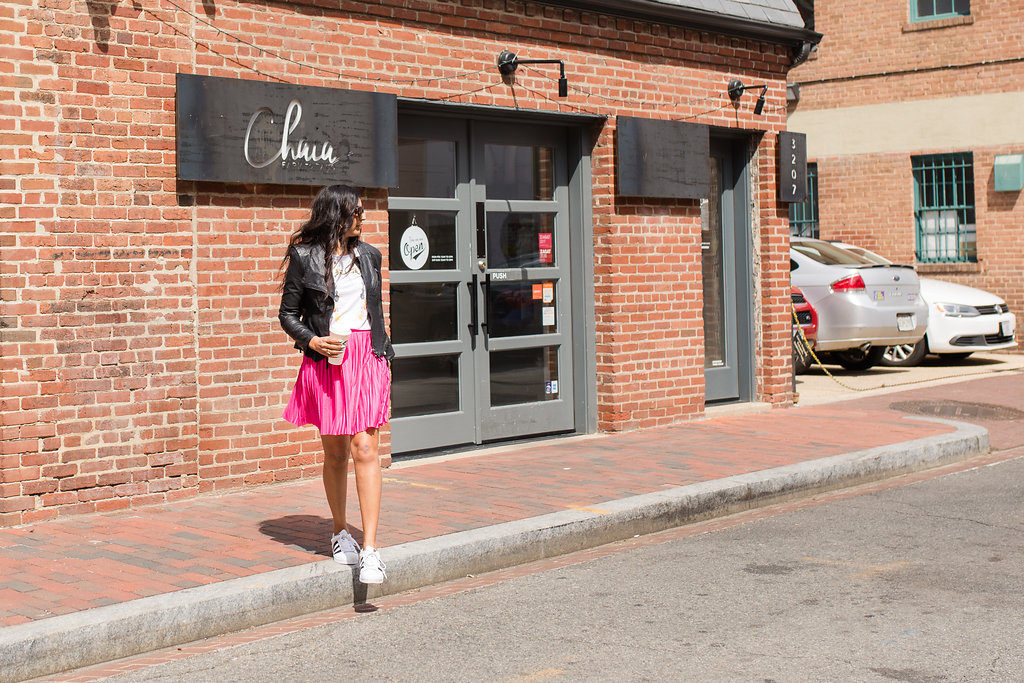 I love this style so much I have three Moto jackets in my closet: one is brown suede and the other two are black leather (one is a slim cut, the other is boxy). I wear them all the time.
A Moto jacket is an essential spring transitional wardrobe item. I love that these jackets are warm but not too heavy to wear in the spring. I put one on in the morning when I'm leaving the house and then I ditch it later in the day. Once the sun goes down, my jacket comes back on.
Need some outfit inspiration? Here are a bunch of different ways you can style your Moto jacket this spring.
-Shop this Post-
In case you missed them, here are the first two posts in my series on building a better wardrobe:
If you like this post please subscribe to receive regular email updates. Did you know that now you can follow a hashtag on Instagram? Follow #lunchwithagirlfriend. For more inspiration, you can also follow me on Facebook and Pinterest .