Questions about color come up all the time. Whether it's picking the perfect color blouse or choosing nail polish before your next mani pedi, selecting a color can be really complicated. It doesn't have to be as long as you are armed with a little more information about yourself and the colors that usually look good on you.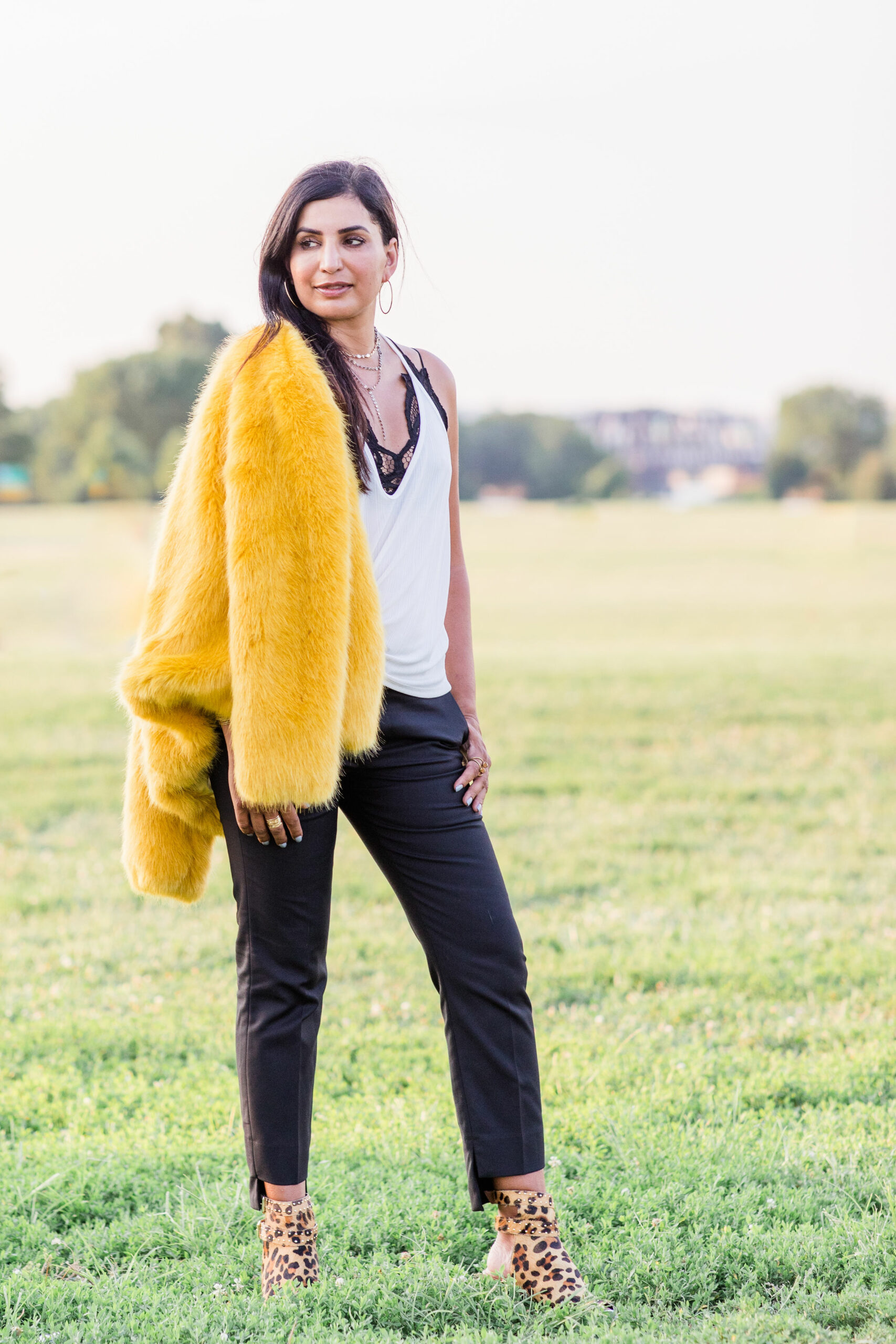 Ever heard the term undertone and wondered what that meant? When thinking about skin color and what looks best with your particular coloring, undertone is the color beneath the surface color of your skin. There are many different skin colors but only two undertones: cool and warm.  Well, really three — neutral, but let's not make things too complicated.
Determining Your Undertone
Did you know that two people can have the same skin color but different undertones? Crazy but true. The easiest way to determine your undertone is to look at the inside of your wrist or elbow where skin is the most delicate. Do your veins look blue/purple or green? If they look blue/purple you have "cool" undertone. That's me. I'm not real vein-y but the few veins I do have are visibly purple. If your veins appear green, you have "warm" undertone. If you have both blue/purple and green veins, then you are a neutral and you can pull off almost any color. Lucky girl! Girlfriends with green veins, in case you were wondering, your veins aren't really green. they just appear that way because (say it with me) yellow and blue make green. Yellow undertone plus blue veins appear green on the surface. Makes perfect sense doesn't it?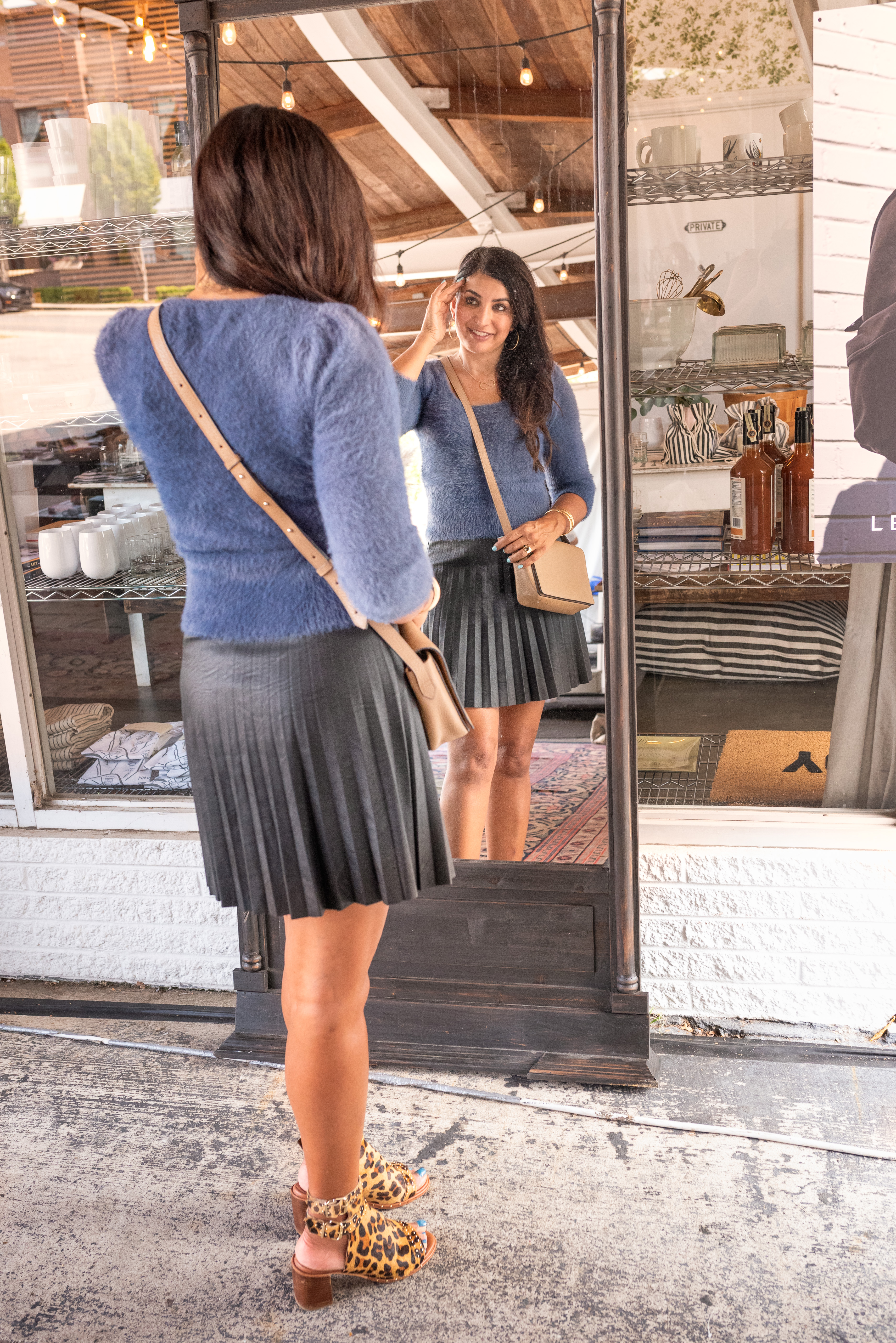 What are my best colors?
I have to preface this by saying these are guidelines — not hard and fast rules. You should always wear colors you gravitate toward and quite simply, make you happy. I've always gravitated toward color and incorporate it into the clothes I wear. I also associate color with feeling. Yellow handbag, yes please! Why? To me, yellow is friendly and inviting and instantly lifts my mood.
I am a girl with cool undertones. For me and my fellow "cool" girlfriends, we look best in the colors in the sea and the sky. Our best colors are white, black, royal blue, gray, navy, turquoise, and berry reds. I try and think of jewel tones. If it's a bright jewel tone, it's usually a good color for us to wear.
My my warm tone girlfriends, you look best in "earthy" colors like off-white, yellows, reds, oranges, taupe, and browns. I usually think of the colors of Autumn. Orange-y reds and brown leaves that have fallen to the ground. You get the idea.
There are a few colors that will work universally across all skin tones because they provide an equal balance of warm and cool tones. These colors are red, blush pink, teal, and eggplant. Luckily, blush pink is popular — that's a great go-to color for everyone.
Mixing & Matching Colors With Ease
An easy way to get more comfortable mixing and matching colors, or even simply choosing the best color blouse to wear with your favorite denim, is to consult your color wheel. Most of us learned about the color wheel in grammar school. If you've forgotten, here's a quick refresher. To create high contrast or make a color "pop" draw a line across the color wheel and choose a color directly opposite. So, for instance, if I'm zeroing in on a color that would pop against blue denim, orange is directly opposite blue on the color wheel.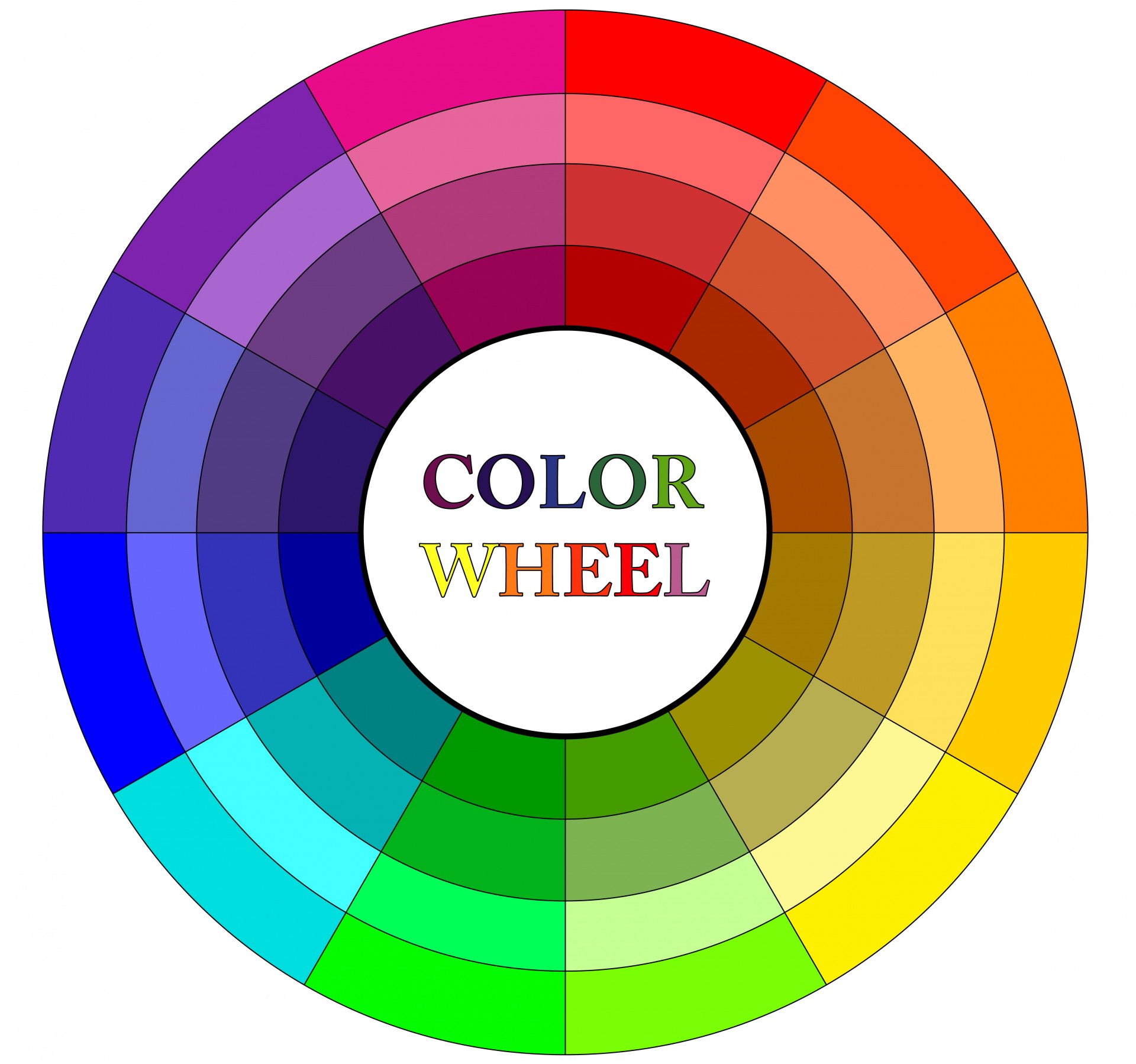 If I'm looking to incorporate additional colors into an outfit I would want to select analogous colors. Say I choose a navy top to wear. If I look directly to the right and left of that color on the wheel, these are analogous colors. Analagous colors will work with your outfit. So in this case, purple and medium blue would be great colors to accessorize with.
How do YOU incorporate color into your wardrobe? If your answer is, "I don't. I always wear black," try adding a pop of color with an accessory like a purse or a scarf or a bold sweater or skirt. I love black too and it makes a good canvas for experimenting with color.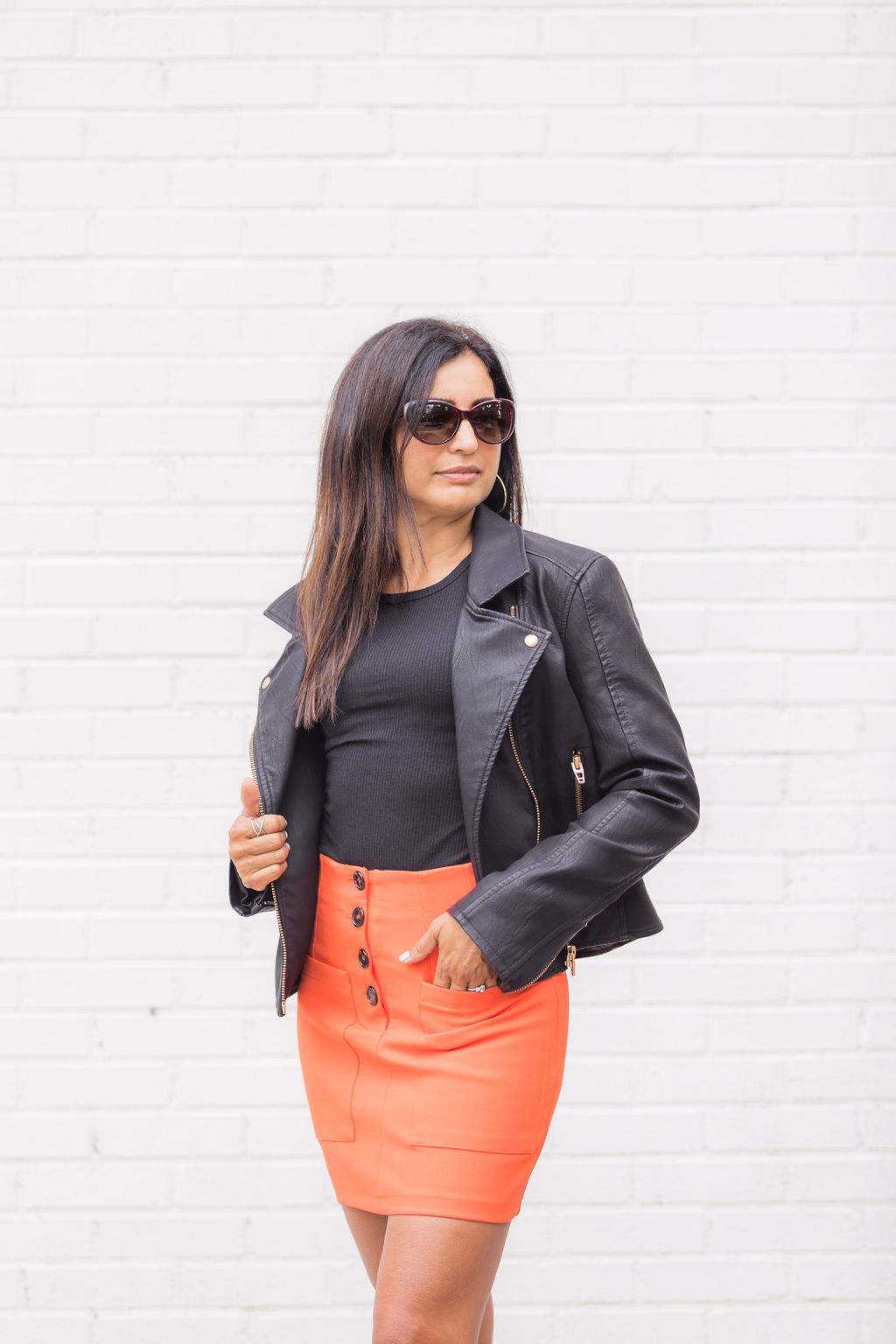 If you like this post please subscribe to receive regular email updates. Did you know that now you can follow a hashtag on Instagram? Follow #lunchwithagirlfriend. For more inspiration, you can also follow me on Facebook and Pinterest .