I've been eating the same breakfast everyday for a while now: a salmon and avocado breakfast sandwich. I'm a total creature of habit and once something becomes routine it usually sticks for a long time. So I try and make my routine habits healthy ones so eating healthy is just on autopilot.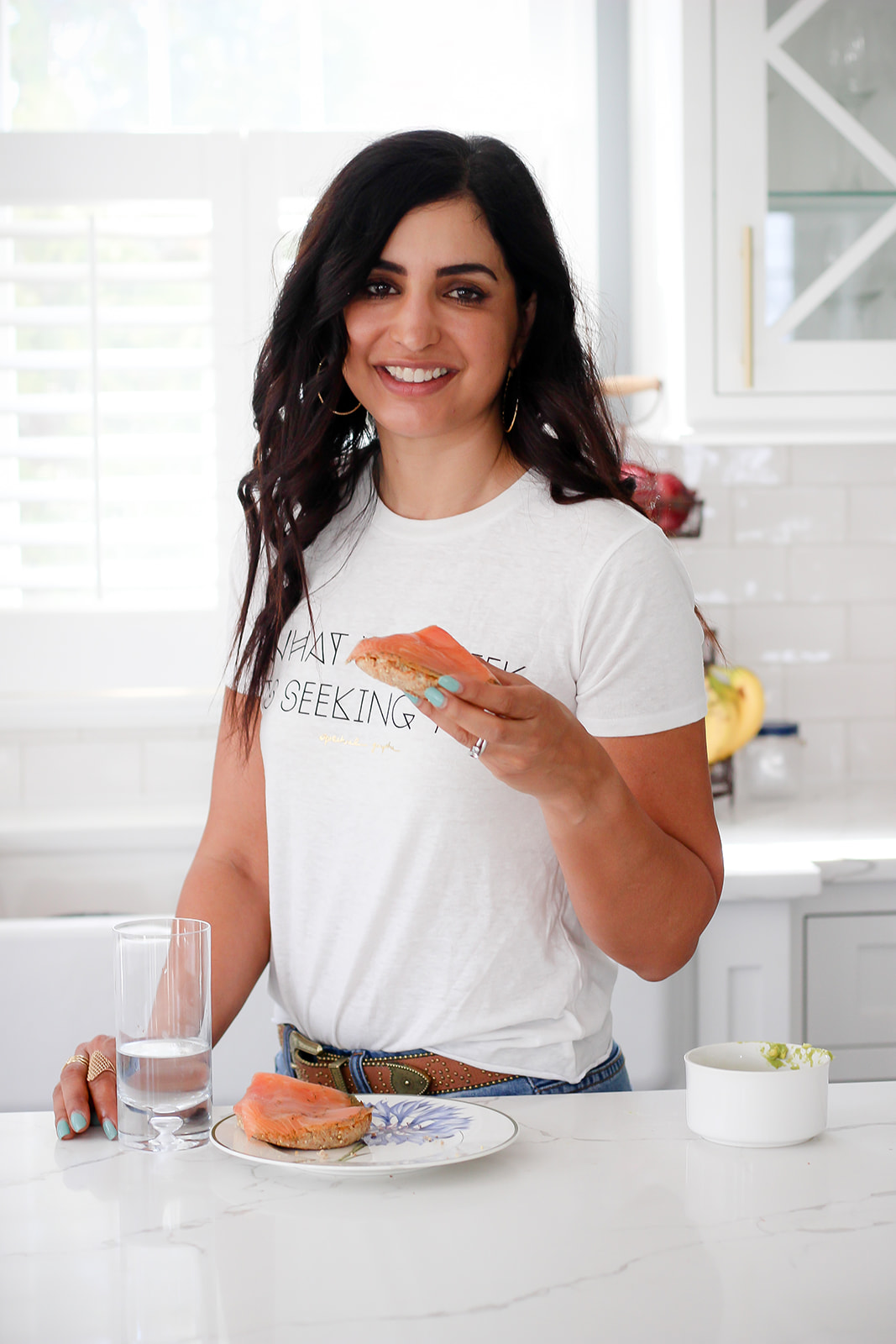 The other reason I eat the same thing everyday is because it's easy and mindless and I don't have to think about it. I know just what to buy at the grocery store so I always have the ingredients on hand. In a world where emails pile up and I can't get on top of our schedules even when it's summer, I really just need to start my day with something that requires little thought. Even better, it's very quick and easy to make.
The nice thing about this breakfast sandwich is that it's a nice mix of protein, healthy fat, and complex carbohydrates. It satisfies my hunger for several hours and properly fuels me before my morning workout.
Here's my simple, easy, and healthy go-to breakfast recipe:
Slice in half and toast one Ezekiel brand sprouted grain English muffin in the toaster or toaster oven.
Place several slices of pre-sliced smoked sockeye salmon or lox on one toasted muffin half.
Slice a ripened avocado in half, remove the pit, and cut the avocado into thin slices. Place avocado slices over the salmon. Cover the salmon with the other half of the English muffin.
To make things even easier I like to purchase guacamole from the prepared foods section at Whole Foods and spread it on my English muffin instead of adding avocado slices to my sandwich. Then I top the guacamole with the pre sliced salmon. Either way, it's delicious, healthy, and filling!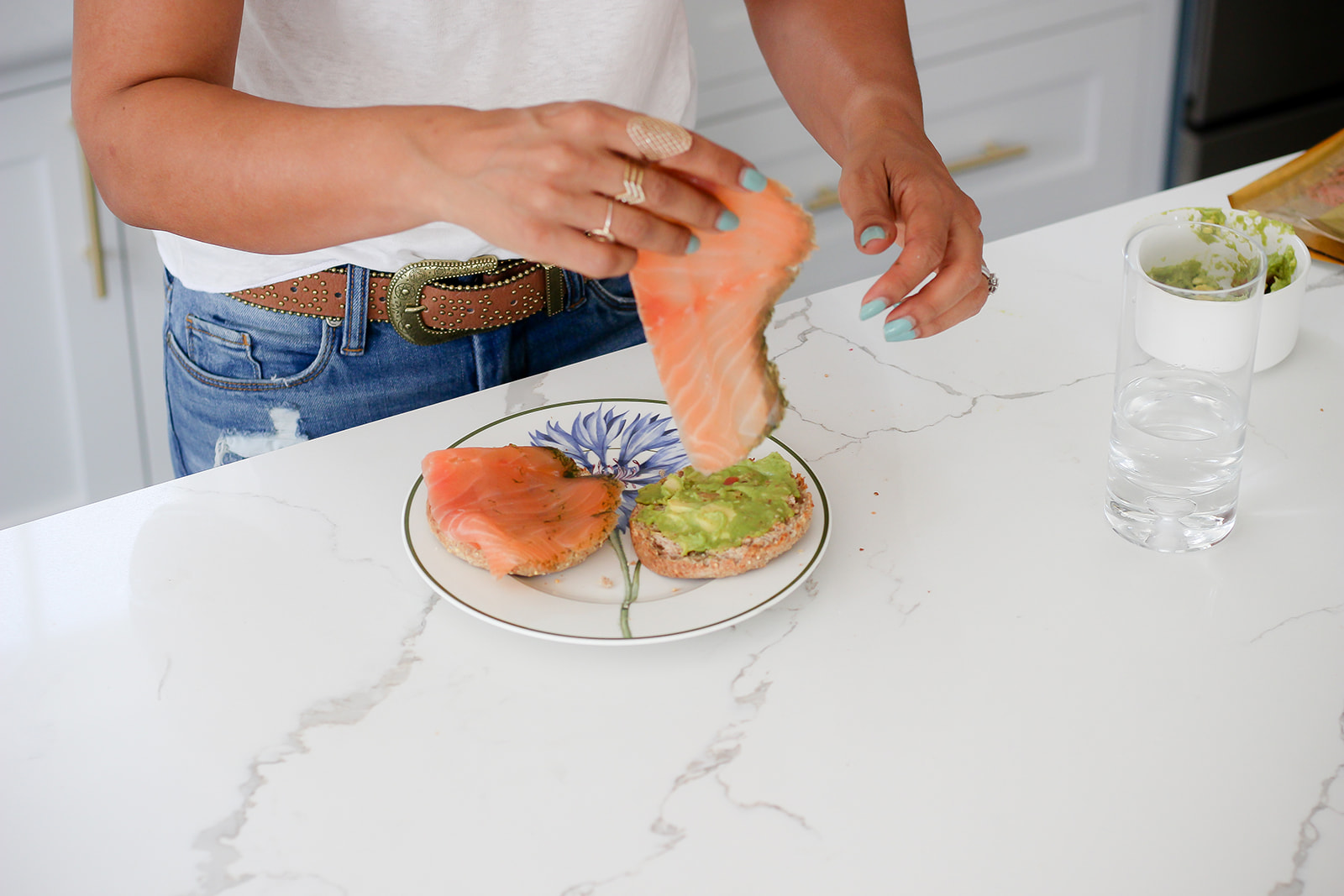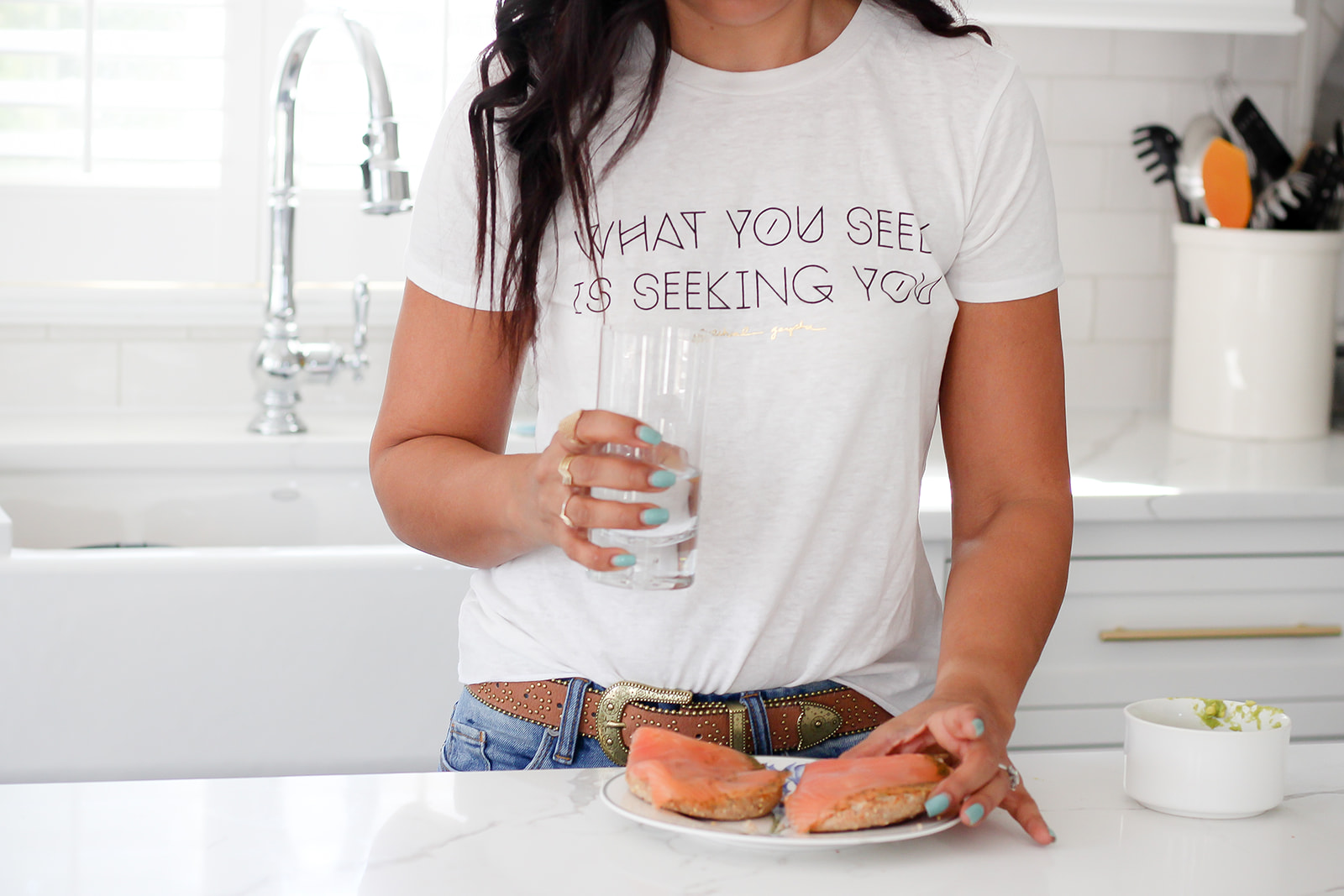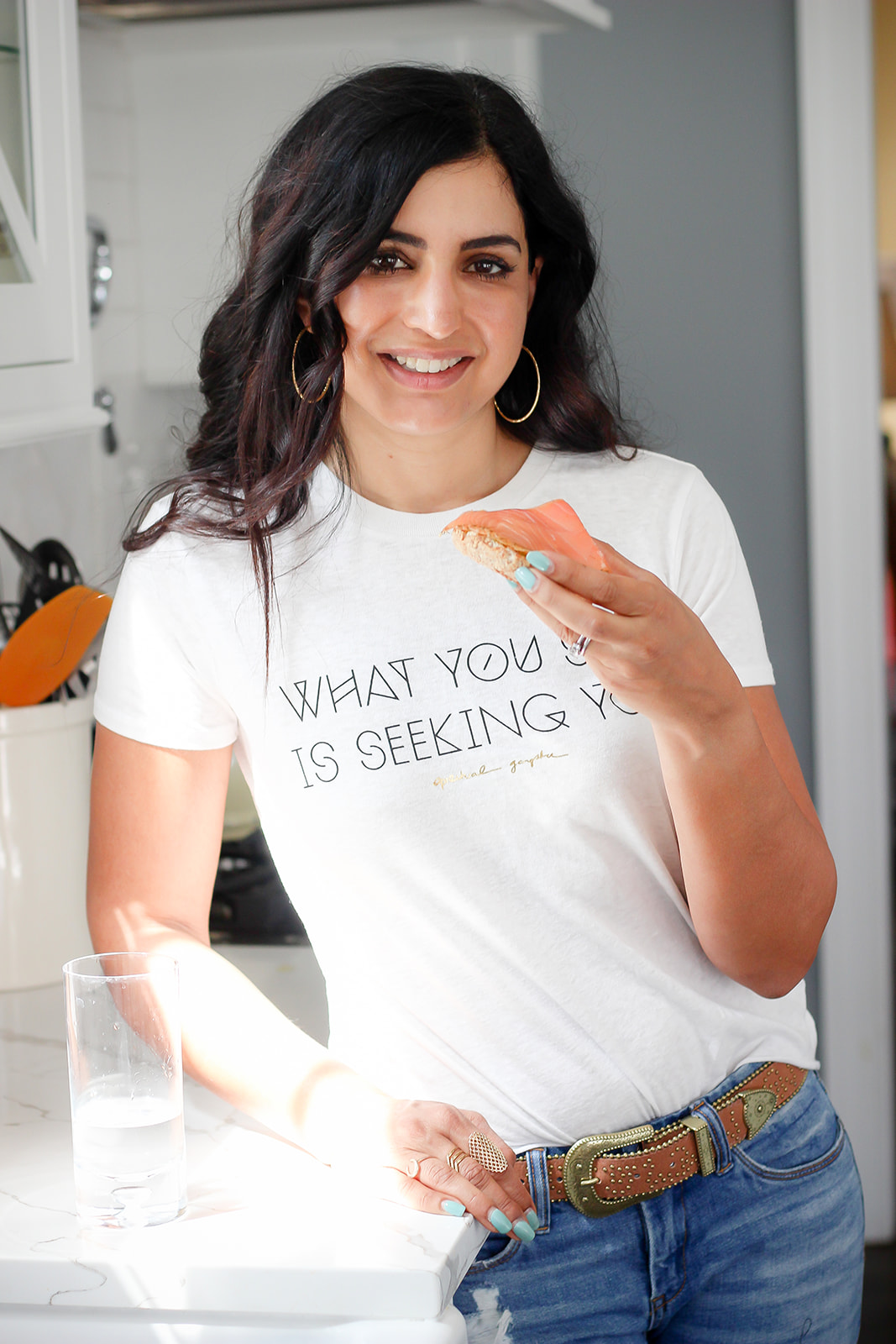 Shop this Post

If you like this post please subscribe to receive regular email updates. Did you know that now you can follow a hashtag on Instagram? Follow #lunchwithagirlfriend. For more inspiration, you can also follow me on Facebook and Pinterest .