Tiered dresses and skirts are swelling in popularity for spring. I wore one recently and got a ton of compliments on it. I recently picked up a skirt too that is more casual for my mom life. If you are someone who likes to incorporate a trendy piece into her spring wardrobe this is one addition you should pick up for spring. There are so many choices and a variety of styles in the tiered dress trend. Today's post is a breakdown of the different styles, when to wear them, and my top picks for you.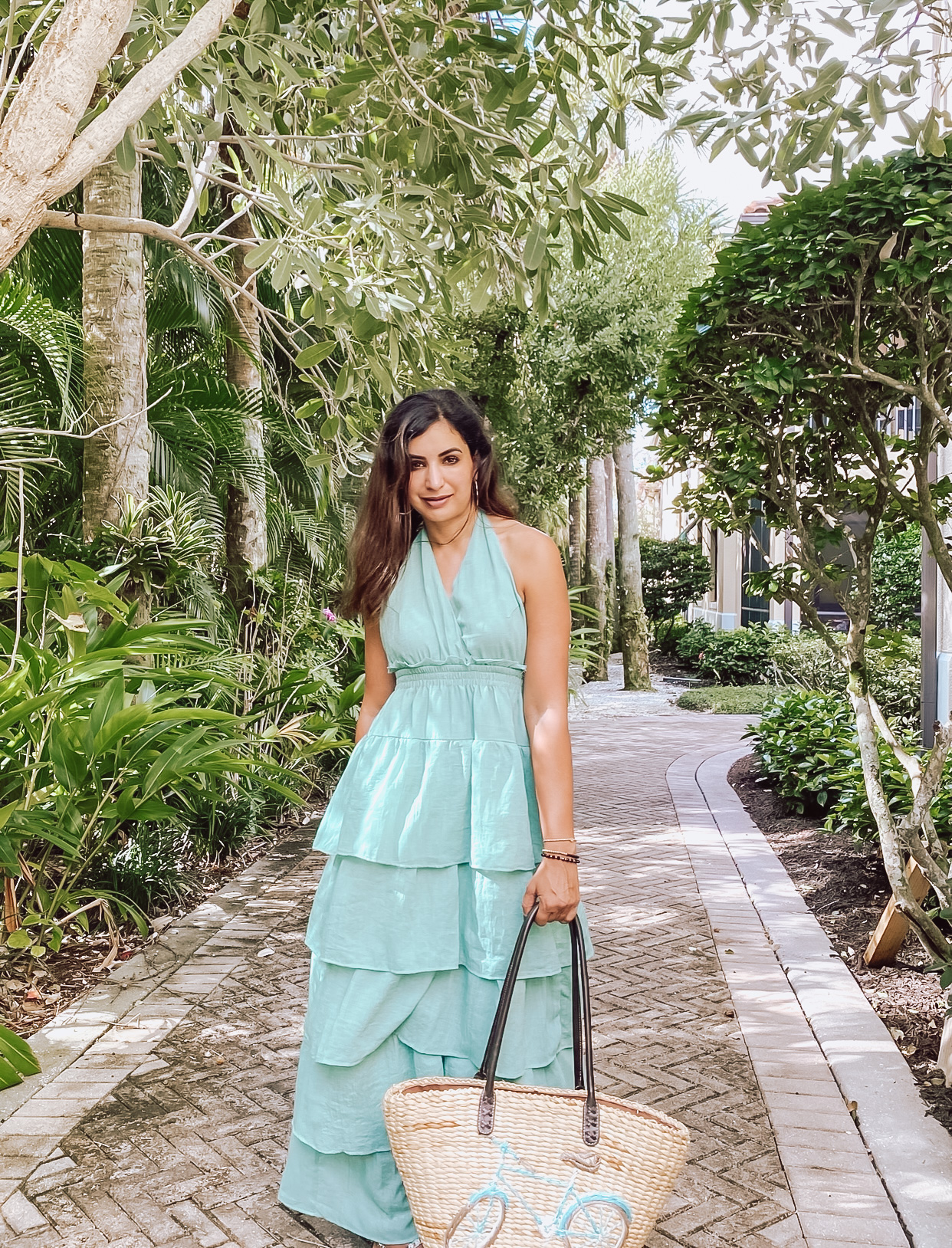 Tiered dresses are flowy, wide, and sometimes have cascading layers (like an upside down fluted champagne glass). Some tiered dresses have a waistband built in. Others are A-line without a defined waist but have many tiers defined by seams.
:: CASCADING LAYERS
I found this cascading layered maxi at a beach boutique last summer and knew I had to have it. I fell in love with the dreamy layers. It kind of reminded me of a beautiful flowy wedding dress. And while obviously there weren't any events last summer I guess I was feeling hopeful that I could wear it to a wedding, a shower, or a brunch someday. The cascading tiers is going to add more width and weight to your body so make sure the top half of the dress emphasizes your shape so there is balance. The number of tiers matters. A maxi length dress of many cascading tiers will feel more formal by virtue of the length of the dress and the grandness of all those layers. This is not an everyday style but rather a dress that will fit in best at a special occasion.

:: A-LINE DRESS WITH MANY SEAMS
Some dresses are constructed with multiple seams to create tiers. These dresses are usually A-line and loose fitting. They work equally well in a dressed up and in an everyday setting — running errands, a trip to the beach, or just hustling your kids around town. The more seams the dress has, the busier it is visually so definitely keep your footwear simple and show more of your foot. You want to avoid any heavy or clunky footwear with these dresses so it doesn't compete with the dress.

:: A DRESS WITH A WAISTBAND SEAM AND A RUFFLE HEM
Some tiered dresses are simple with a waistband to create one layer and a longer ruffle hem to create another tier. The simpler the tiers are the better it is for a casual setting. The simplicity of these dresses make them easier to work with. You can add a belt to the natural waistband of the dress to add more interest. These dresses can be worn with sandals or sneakers too.

:: TIERED SKIRTS
Finally, you will find all the tiered shapes above in skirts too. What I like about the tiered skirts is that incorporating the tiered trend is so much easier because you can swap out the top depending on the season and the weather. They work equally well with sweaters, tees, and tanks.

Here's some inspiration on ways to wear them (images courtesy of Pinterest and Instagram).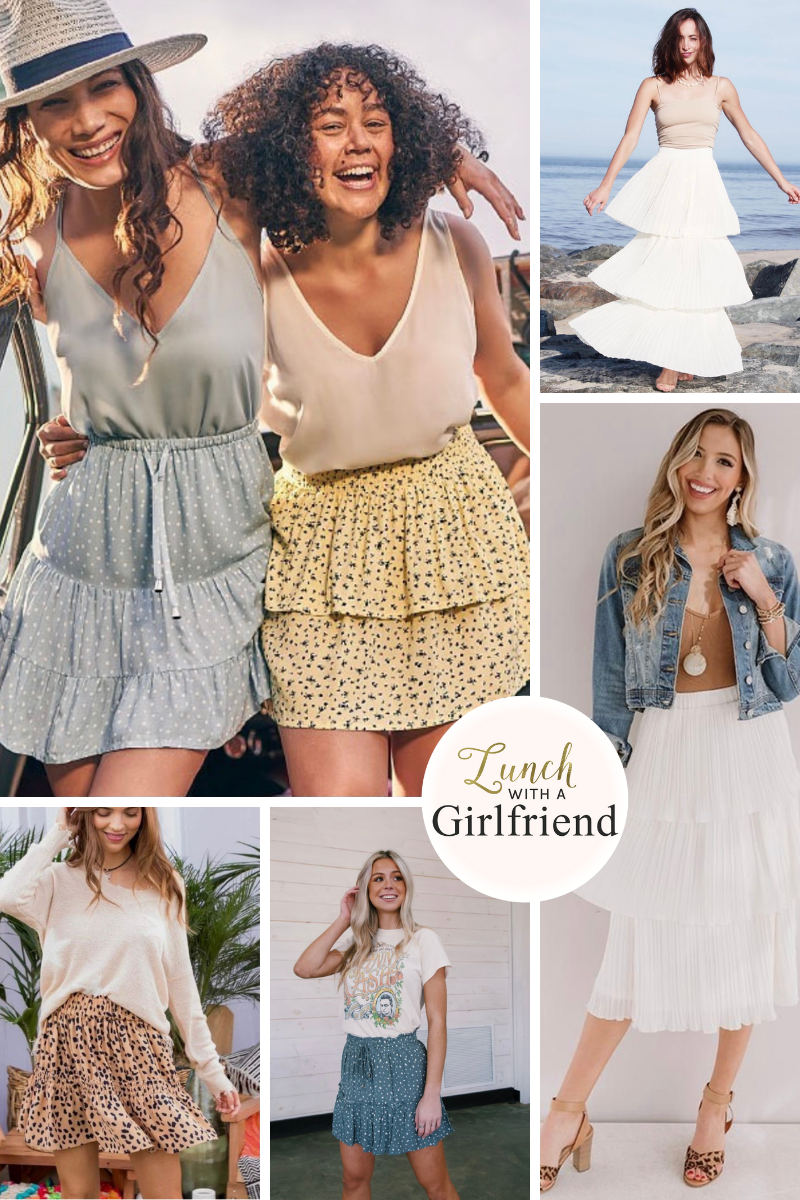 If you like this post please subscribe to receive regular email updates. Did you know that now you can follow a hashtag on Instagram? Follow #lunchwithagirlfriend. For more inspiration, you can also follow me on Facebook and Pinterest .