Blazers never go out of style. The transitional weather right now makes a blazer the ideal layering piece to add dimension to your fall outfits. Blazers traditionally get a bad rap for being "stuffy" probably because they are commonly thought of as a key component of a suit. That doesn't have to be the case! A blazer can be worn in a non-traditional way that is still trendy and chic. Need inspiration on ways to style blazers as we head from summer into fall? Let me show you how!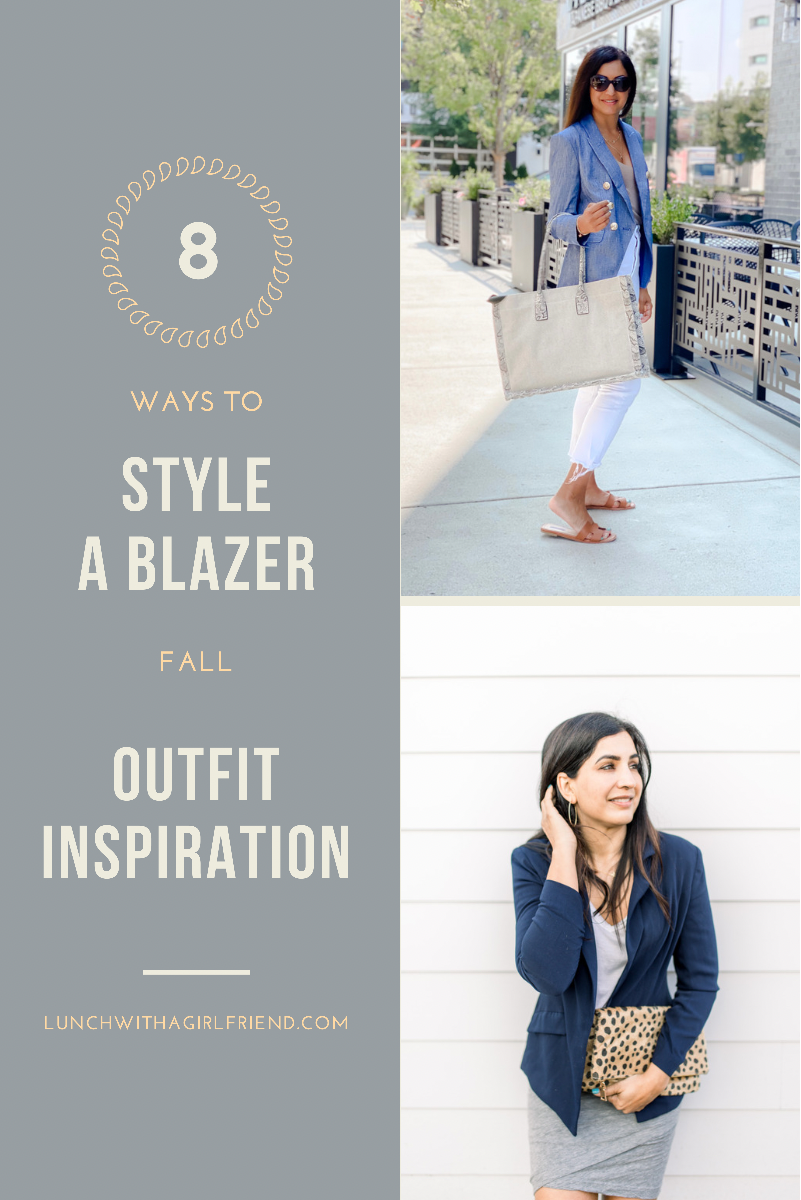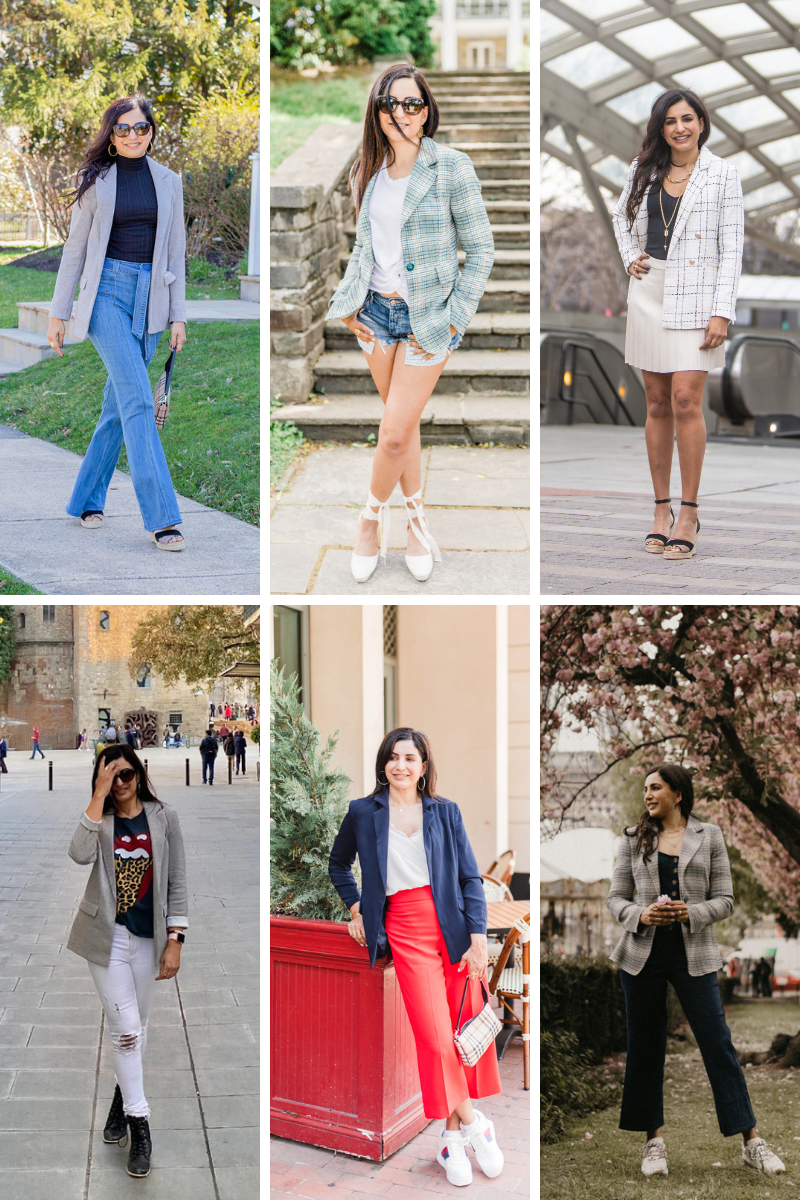 Tips For Styling A Blazer
:: Stay away from matchy-matchy. This will give the feeling of wearing a traditional suit. So if you're jacket is navy, like mine is here, stay away from a navy bottom.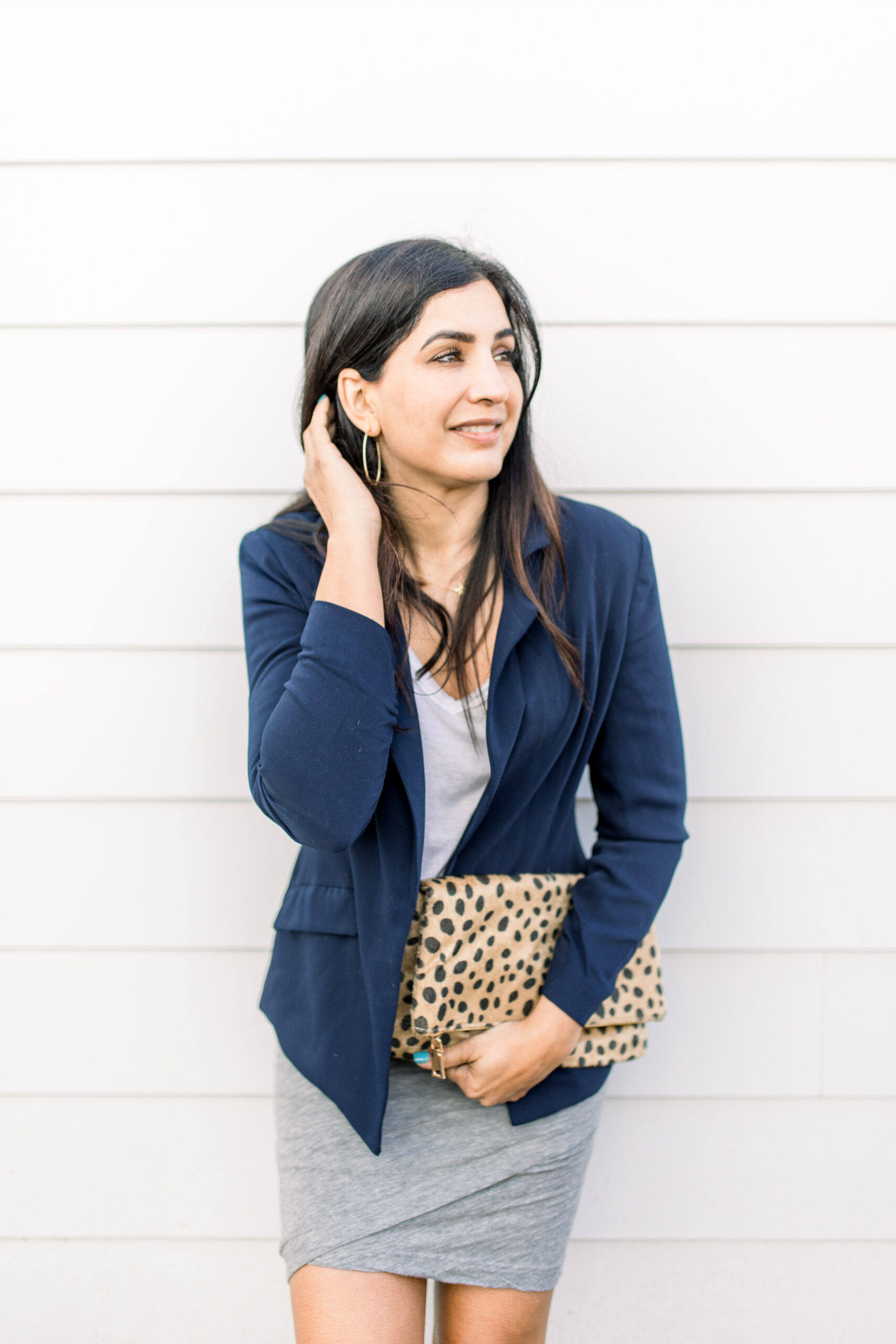 :: Add some contrast. I threw on a denim pant to create some good contrast against the structure and maturity of the blazer. They offset each other nicely to create an outfit that isn't too structured or too casual.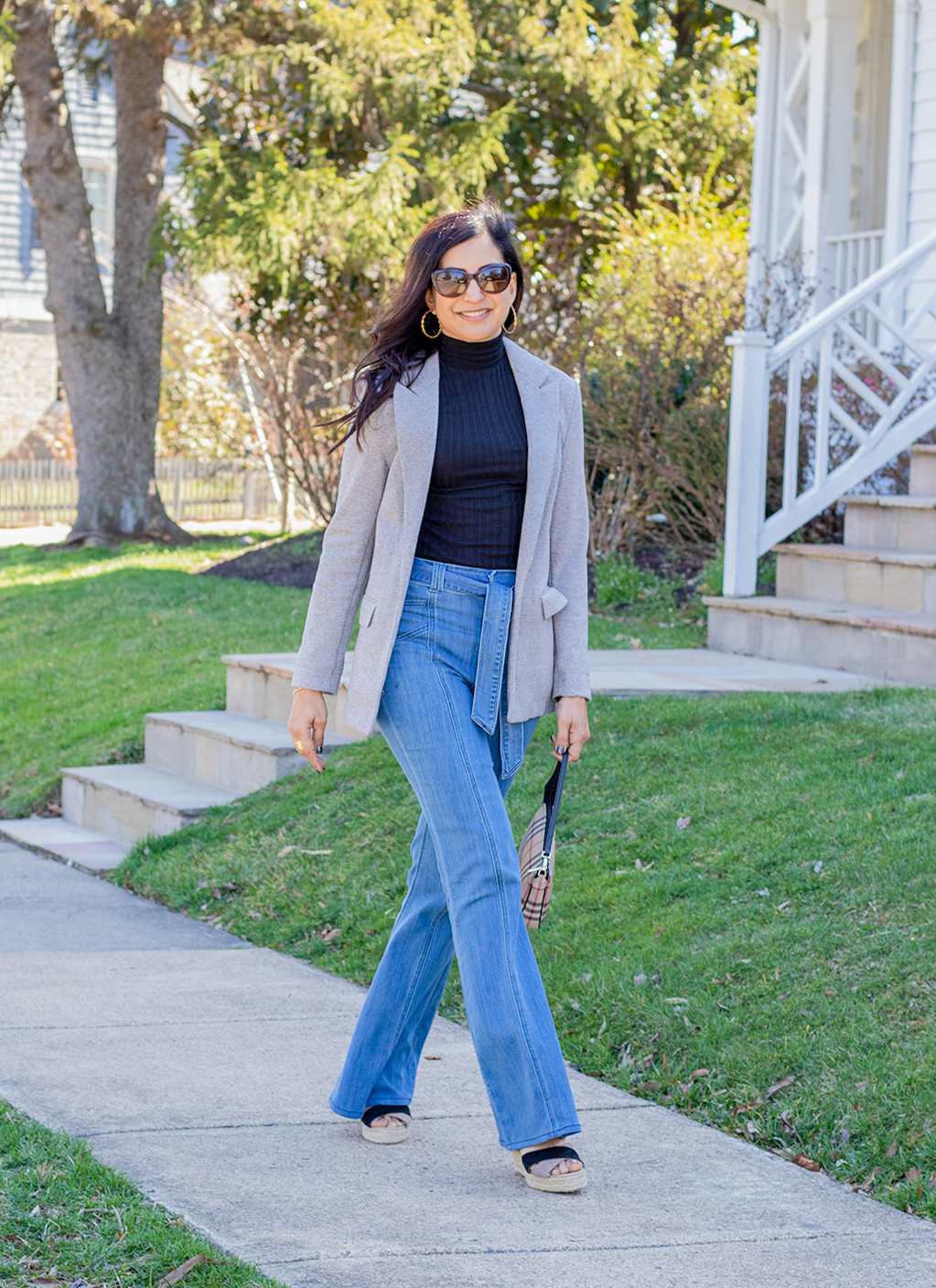 :: Add a touch of playfulness. Another way to add contrast is to add a playful piece, like a graphic tee, to your outfit.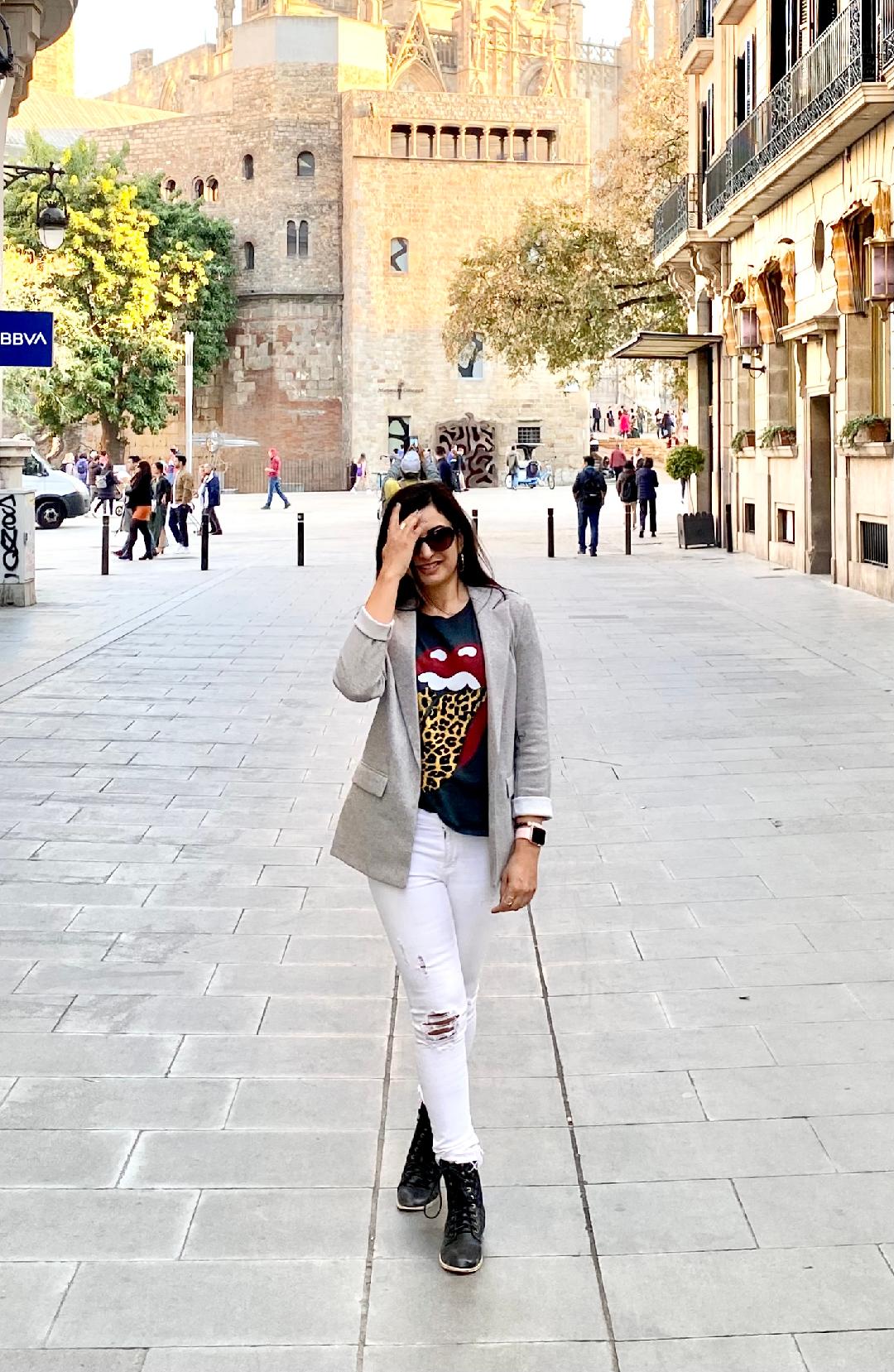 :: Elevate Everyday Basics. For a mostly casual dresser like myself, a blazer can instantly elevate denim cut-offs and a tee shirt.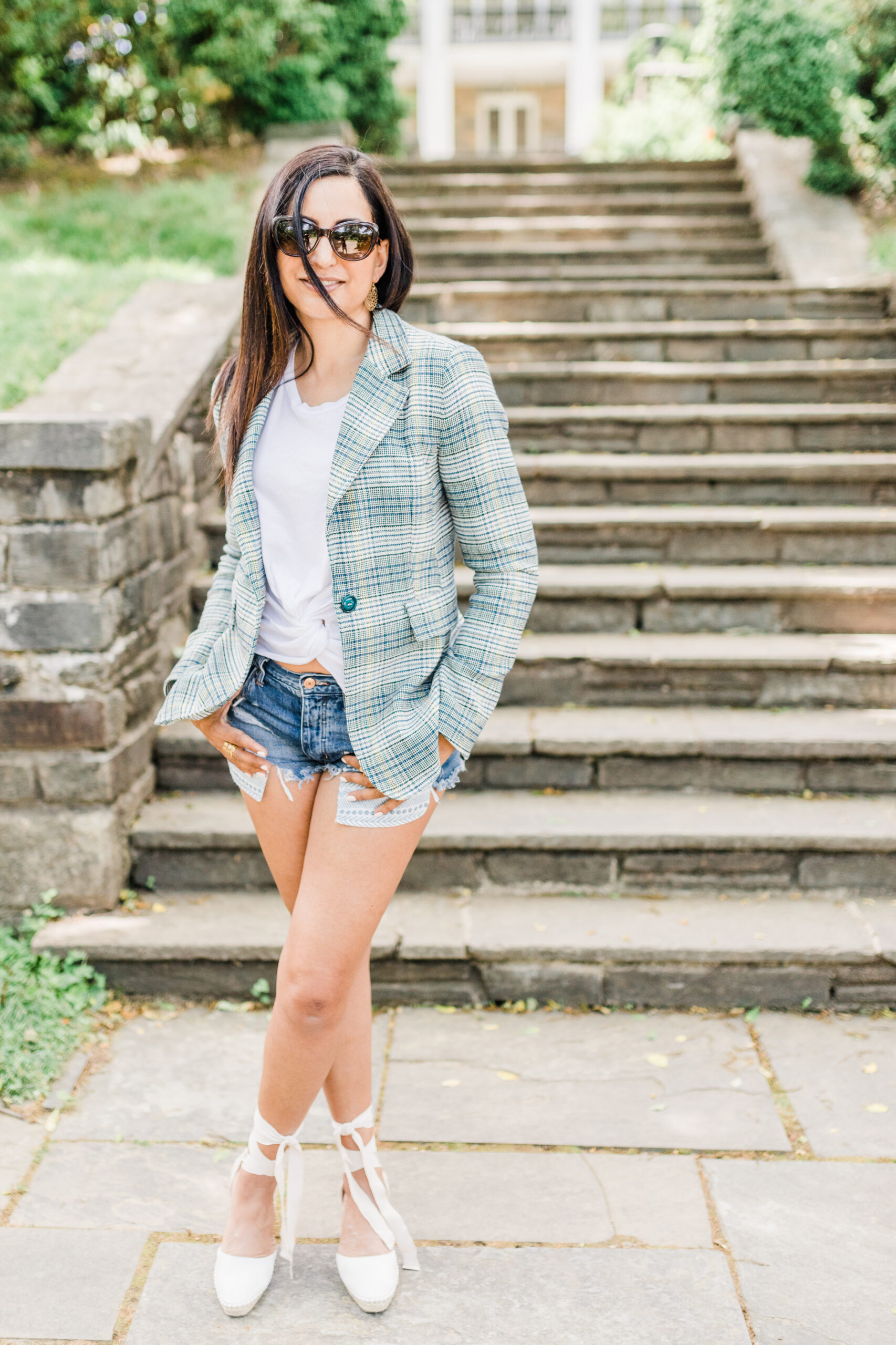 :: Create balance in your outfit with accessories. This outfit consists of a structured blazer and pants and a silk tank. To prevent it from looking too "business-like" I added a pair of high-top sneakers to dress it down and create balance.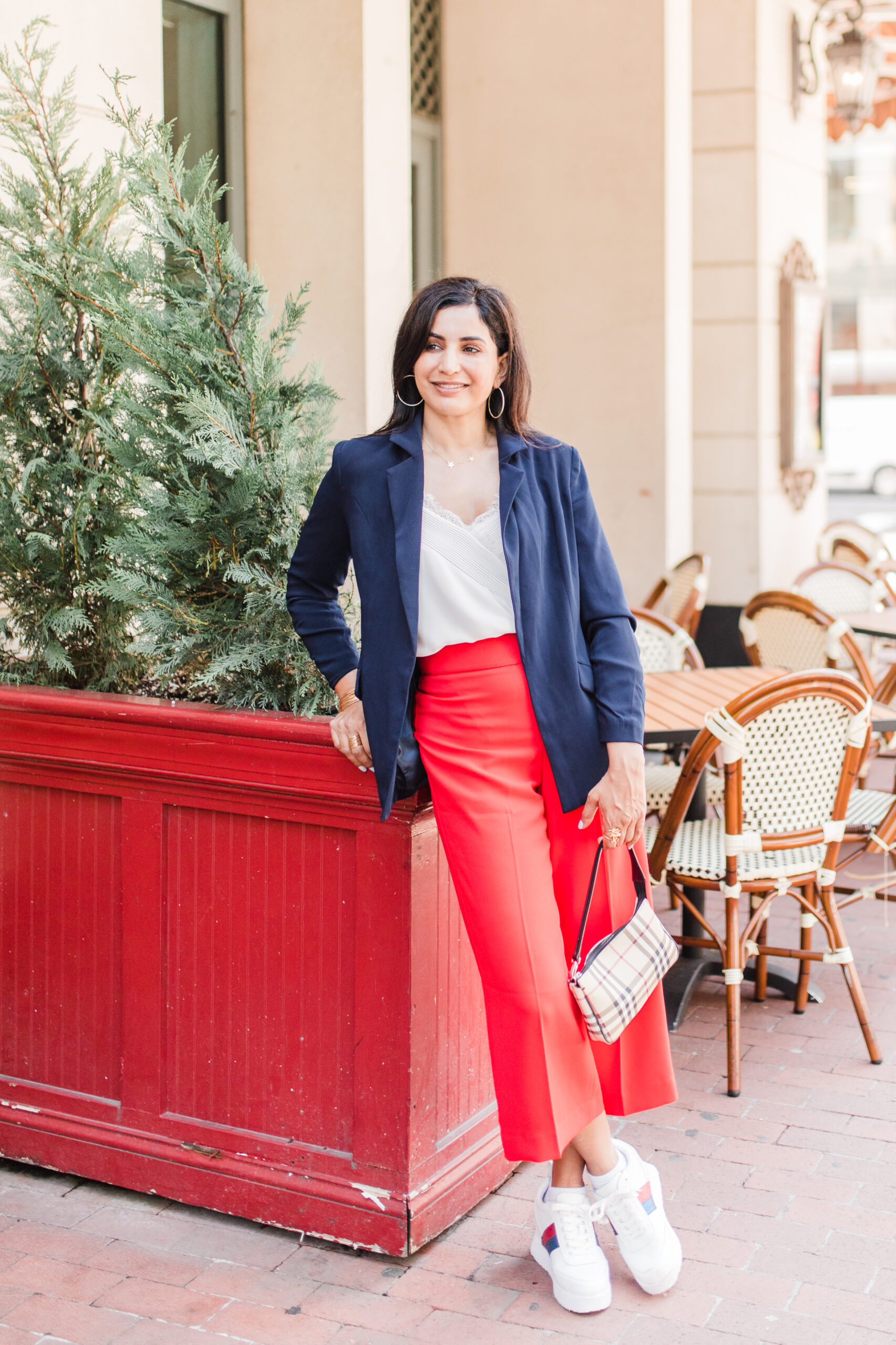 Shop the Post

If you like this post please subscribe to receive regular email updates. Did you know that now you can follow a hashtag on Instagram? Follow #lunchwithagirlfriend. For more inspiration, you can also follow me on Facebook and Pinterest .